Peruse the catalog for even more adventures of Ryo Saeba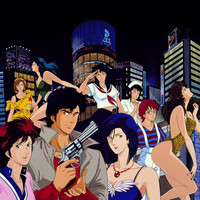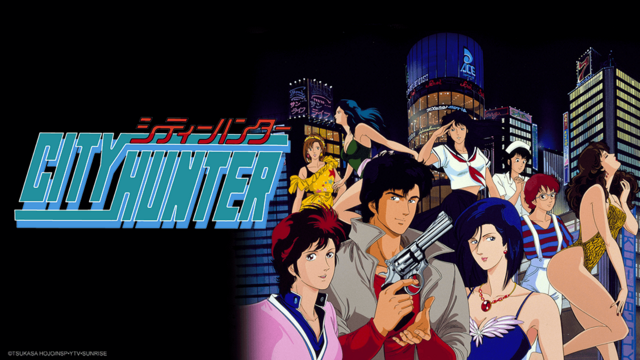 Still can't get enough City Hunter? We don't blame you... which is why, starting today, we're launching even more TV episodes, specials, and films from the classic series!
Starting today at 3pm PDT, the following will be available to Crunchyroll members in the United States, Canada, Australia, New Zealand, and South Africa:
TV Series:
City Hunter 3
City Hunter's back! Ryo Saeba and his long-suffering partner Kaori, are out to make the streets of Shinjuku safe for the weak, the poor, the down-trodden, the.. Well, actually, Ryo's just hoping for a little nookie from a grateful client. And Kaori's just hoping her 100-ton hammer is big enough to get Ryo's mind off the girls and on his job. With a bevy of beautiful women and a host of dastardly villains hanging around. City Hunter's got to be ready for any kind of action in City Hunter TV 3!
City Hunter '91
It may not be over until the fat lady sings, but Ryo Saeba would rather make music with a beautiful woman. And mokkori is the sweetest music of all to City Hunter's ears. At least until his partner, Kaori, strikes a sour note with her trusty 100-ton hammer. Then there are the various thugs, crooks and just plain not nice people that want to put a permanent end to Ryo's life. How's a guy supposed to get any satisfaction out of his work with all those distractions? The streets of Shinjuku have never been safer, or more deadly.
TV Specials
City Hunter: The Secret Service
James McGuire's life is so dangerous he has to hire bodyguards for his secret service agents. It doesn't help that his chief agent is actually his long-lost daughter. Luckily for him, Joe Saeba and his assistant Kaori are behind on the rent and need the work! Eighteen years ago, McGuire's life was stolen from him and he was sentenced to rot in jail. But now he's a free man and on his way to saving his country from tyranny. But a dark secret from his past threatens to destroy him and his lovely daughter Anna, who is now an agent with the Japanese secret service. Will he live to rescue his country? Will his resentful daughter learn to love him again? Will Joe finally get some action?
City Hunter: Goodbye My Sweetheart
A mysterious soldier known only as Professor takes his revenge on the government that betrayed him - and Tokyo is brought to its knees! Unless the government pays the Professor an impossible ransom, downtown Tokyo will be completely destroyed, and the Professor's beautiful sister will be the first to go! Only City Hunter, expert detective and shameless ladies' man, can keep Tokyo from being blown sky high!

The bullets fly furiously, and the women have never been more tempting as City Hunter takes it to the edge in this action-packed animated feature. Explosive action will rock your senses as you witness City Hunter's greatest challenge ever!
City Hunter: Death of the Vicious Criminal Ryo Saeba
Fake news spells real danger for Ryo!

In a story that could have been inspired by today's headlines, City Hunter Ryo Saeba is hired as the bodyguard to Mega City TV's popular newscaster, Sayaka Asagiri, who's been targeted for murder by newly-made executive madman Mad Dog and his minions. But Mad Dog also has mad tech skills, which he uses to alter video footage of Ryo and his client. Soon, the top story in the news is about kidnapper Ryo Saeba and his abducted victim, Sayaka! While Ryo and Sayaka are on the run from the police, a fake-newsmaking media and an army of Mad Dog's hired guns, a ticked-off Kaori goes straight to the source, Mega City TV, to confront whoever's in charge about framing her partner on national TV, but quickly gets in over her head!
Movies
City Hunter: .357 Magnum
A beautiful pianist comes to Tokyo for a charity concert, and City Hunter is there. But music isn't his forte-Joe wants lessons in the language of love. Typically, though, things don't go his way. A foreign dignitary is assassinated in cold blood; secret agents scour the streets for a missing microchip; and diplomatic infighting swirls around the upcoming concert-until Nina the pianist and her grandfather Klaus are kidnapped. A maelstrom of exploding grenades, the rumble of Falcon's jeep, and the tinkling of the ivories all set the stage for City Hunter: 357 Magnum. The show must go on!
City Hunter: Bay City Wars
After the US military ousts a sadistic Central-American tyrant, a spirit of merciless vengeance is born. And when the Bay City Hotel unveils its new supercomputer, the deposed ruler and his loyal daughter devise a plan. With the daughter's hacking skills, the very same computer that can help room service deliver breakfast can now deliver a nuclear payload right to Washington's front door. But their nuclear vengeance has one unforeseen problem-City Hunter. And now, the only question remaining is whose finger is faster? The girl on the button or the man on the trigger?
City Hunter: Million Dollar Conspiracy
When a mysterious (and gorgeous) stranger shows up needing protection, City Hunter's partner leaps at the million-dollar offer. The price seems a little high, but a beautiful woman with a full purse is pretty hard to resist. And it appears the tall, blonde, and beautiful client isn't above throwing in a little something extra to sweeten the deal. But before City Hunter can collect on his bonus of lacy lingerie and nights of passion, he's got to endure some rather dangerous foreplay-think "a barrage of bullets and deadly, explosive-rigged toys." There's no time for playing around in City Hunter: Million Dollar Conspiracy!