Just how much is Misato spending of her government paycheck on alcohol?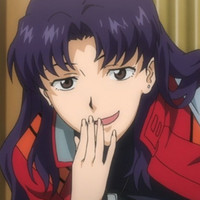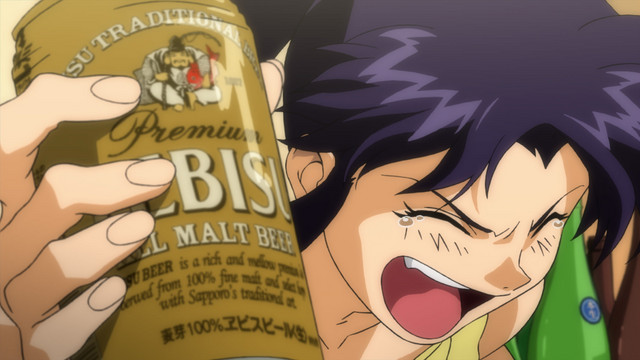 Misato has been the poster-child (or poster-children) of adult drinking culture in Japan since her debut in the first few episodes of Neon Genesis Evangelion in 1995 showcasing her talent for drowning her stress with some "at-home" drinking. So much so that real-life beer companies in Japan scrambled to be in the Rebuild of Evangelion anime films to be drunk by the caring older-sister archetype that helps Shinji become who he needs to be.
Japanese website Pash! Plus decided this week to look at the drinking habits of Misato Katsuragi and tallied up how much beer the captain at NERV was able to drink in a couple of days and extrapolated that to an entire year of drinking, along with the bill that it'd come to.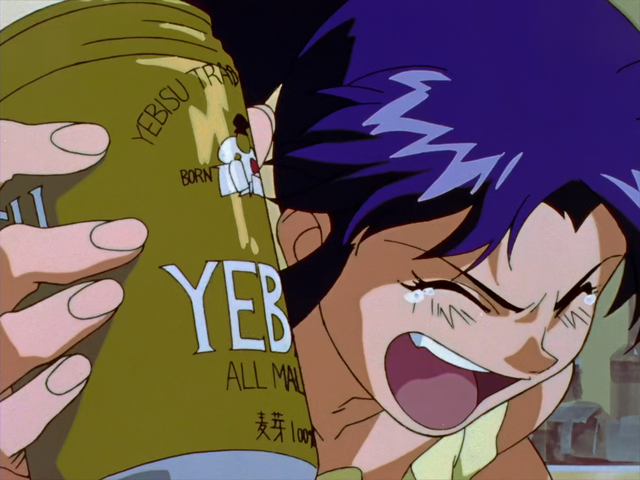 Using Evangelion 1.11 as a base, Pash! Plus counted 34 beer cans around Misato's apartment while Shinji was helping "clean up the mess," with two brands being shown, Yebisu Beer and Kirin Lager. It's questioned on how long it took Misato to drink those beers, as according to her, she had only moved in a few days before picking up Shinji. The author surmises that Misato had only been living at the apartment for three days, and had already drunk 34 cans of beer – working at NERV must be too stressful!
Later on in the film, the fridge is opened we see shelving upon shelving of just beer. The website counted that there were at least 18 Yebisu Beer cans and 15 Kirin Lager cans, and that's not including the sake bottles behind her in many scenes.
To sum it up, Misato would drink about 11.3 cans of beer a day. If we assume that she drinks the smaller cans on offer, that'd be 4.05 liters of beer drunk per day. This doesn't take into account what she may drink outside of the apartment either. Now to expand that data (and assuming Misato doesn't give her liver a day off), Misato would drink over 1478.25 liters of beer a year, which totals to 4124.5 cans per year, or 172 cases per year. In a month, Misato would go through 14.3 cases of beer alone – it's not like Shinji or Asuka can help her drink it, though maybe Kaji would come visit?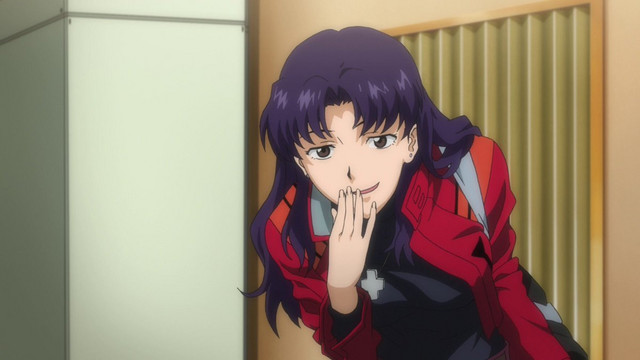 Going by Pash! Plus' statistics, they concluded that the Yebisu to Kirin ratio was around 2 to 1, with Misato favoring the Premium Malt taste over Kirin. In terms of cost (as per a local Aeon supermarket in Tokyo), one case of Yebisu costs 5,128.20 yen (including tax), with Kirin costing a little less at 4,660.70 yen (including tax). At a 2 to 1 ratio, Misato would purchase 9.2 cases of Yebisu at 47179.44 yen and 4.6 cases of Kirin at 21,439.22 yen. Adding the total cost together for a month means Misato spends...
68618 yen (US$640.97) per month on beer. Per year, that comes to 82,3423 yen (US$7,691.70).
Pash! Plus came to a different conclusion, as they tallied up the amount of cost per cans, scaling it up, and used a different store. Misato, at least in my mind, would be smart enough to go for the cheapest option. But still, that's a whole lot of beer!
As a captain at NERV, plus fostering two kids, Misato's wallet probably would be okay with how much she spends, though I bet her liver would hate her.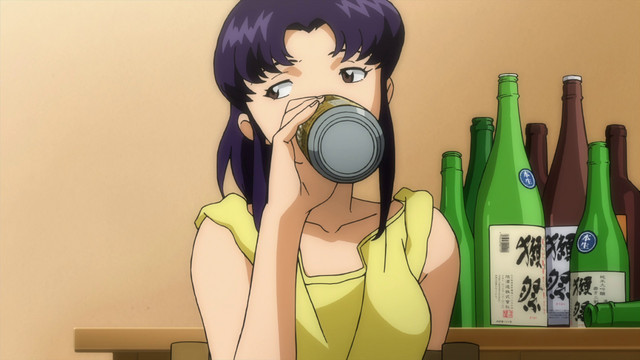 On a side note, Crunchyroll does not condone the amount of alcohol that Misato drinks. She's a fictional character in a high-stress job, with an unrealistic metabolism. Please drink reasonably.
Source: Pash! Plus

----
Daryl Harding is a Japan Correspondent for Crunchyroll News. He also runs the YouTube channel about Japan stuff called TheDoctorDazza, tweets at @DoctorDazza, and posts photos of his travels on Instagram.