The next third part of the "Ouchi de Camp" campaign will be coming soon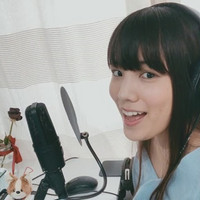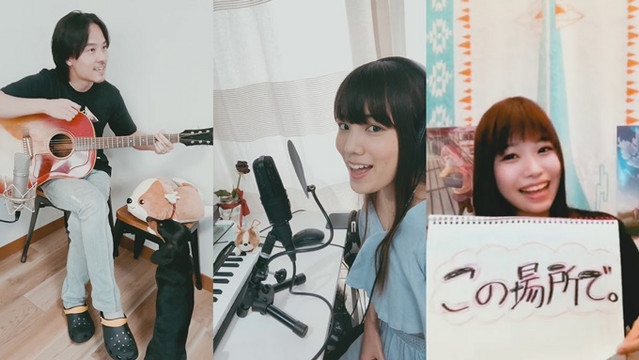 As the second part of the "Ouchi de Camp. UchiCam△paign" campaign to enjoy the feeling of the camping at home, the Laid-Back Camp franchise has posted a 100-second performance clip of "Kono Basho de. / At This Place."
The special song is written by Asaka (TV anime Laid-back Camp OP and ROOM CAMP OP singer), composed by Akiyuki Tateyama (Laid-back Camp and ROOM CAMP soundtrack composer), and sung by Eri Sasaki (Laid-back Camp ED singer). The three have formed an "indoor activity circle" and produced the theme song for this campaign.
As reported, the first part was the one-day-only free streaming of "Sauna to Gohan to Sanrin Bike" (Sauna and Meal and Three-Wheeled Motorcycle), a newly-produced bonus episode to be included in the upcoming DVD/Blu-ray of the TV anime HeyaCamp / ROOM CAMP, on April 29. The next third part will be also coming soon.
/
≪おうちで、キャンプ。うちキャン△ペーン≫第2弾
\

『#ゆるキャン△』音楽チームで「屋内活動サークル」を結成し、おうちキャンプ????のテーマソングを制作致しました‼

『この場所で。』
作詞:#亜咲花、作曲:#立山秋航、歌:#佐々木恵梨 pic.twitter.com/ITMd2mCFo6

— TVアニメ「ゆるキャン△」シリーズ公式 (@yurucamp_anime) May 19, 2020
---
Asaka "SHINY DAYS" MV (TV anime Laid-Back Camp OP):
Eri Sasaki "Fuyubiyori" MV (TV anime Laid-Back Camp ED):
---
Source: "Laid-Back Camp" official Twitter
©afro, HOUBUNSHA/Yurucamp Committee