The DVD/Blu-ray of his 2019 film "Weathering With You" hits stores May 27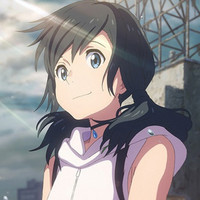 47-year-old internationally acclaimed anime director Makoto Shinkai (Your Name., Weathering With You) has posted a tweet about the progress of his next film on his official Twitter on May 18. It has been just ten months since his previous film Weathering With You was released in Japan in July 2019.
He wrote, "I'm gradually assembling my new work while following the pace of the production of 'Weathering With You' three years ago. I don't have the brain power to imagine the story, the characters, and the visuals all at once, so I've been working on it for months and months, trying to build it up and break it down again. It's already early summer..."
(Photo is production memos for his new film and "Weathering With You" in 2016)
三年前の『天気の子』の制作ペースを追いかけながら、新作をすこしずつ組み立てています。物語もキャラクターもビジュアルも一息にイメージ出来てしまうような筋力は僕には全くなく、すこしずつ組んではまた崩すようなもどかしい時間ばかりが何ヶ月も続いています。もう初夏ですねえ、、、。 pic.twitter.com/czH0lXNEGs

— 新海誠 (@shinkaimakoto) May 18, 2020
On April 1, he revealed his feeling of struggle in creating a new story: "I've been writing the screenplay for my new film for the past two months, and every day I don't know what to think about now, what to say, or what we want to see in a few years. But I still write anyway."
この2ヶ月ほど新作映画の脚本を書き続けているんですが、いまなにを考えれば良いのか、なにを語ればよいのか、数年後に僕たちはなにを観たいのか、日々わからなくなります。それでもとにかく書くのですけれど。 pic.twitter.com/NgIuxC74qc

— 新海誠 (@shinkaimakoto) March 31, 2020
---
Meanwhile, the DVD/Blu-ray of his 2019 film Weathering With You will be finally available in Japan on May 27, 2020. The 114-minute film released in Japan on July 2019 and earned 14 billion yen from its domestic run, which was about 56 percent of Your Name.'s total gross in Japan.
4K Ultra HD Blu-ray Collector's Edition: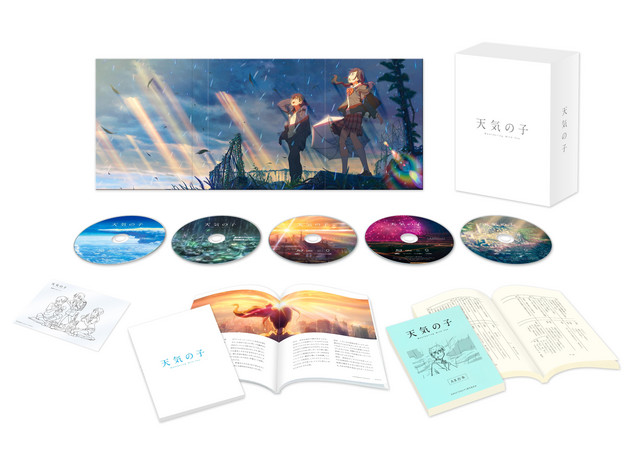 Announcement PV for the DVD/Blu-ray release:
---
Source: Makoto Shinkai Twitter via: Oricon News
(C)2019 "Weathering With You" Production Committee