You can watch the 12-episode TV anime on Crunchyroll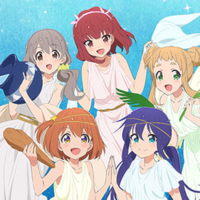 The official website for the Koisuru Asteroid / Asteroid in Love TV anime posted a key visual featuring the five main girls in the costumes of each birthday constellation for the canceled special event.
The "Asteroid in Love Special Event" " was originally scheduled to be held at Fussa Shimin Kaikan in Tokyo this Sunday, May 24 but has been canceled due to the COVID-19 outbreak. The official website apologized, "In light of the spread of the new coronavirus, we have considered various countermeasures. However, in response to the Japanese government's declaration of a state of emergency to prevent infection, we have made this decision in consideration of the safety of our guests, performers, and related parties. We apologize to everyone who has been looking forward to this event."
The anime's five main voice actresses - Tomoyo Takayanagi (Mira Konohata), Megumi Yamaguchi (Ao Manaka), Maria Sashide (Mai Inose), Nao Toyama (Mai Inose/OP theme singer), and Sumire Uesaka (Mari Morino) were originally scheduled to appear for a talk show. And Toyama and Minori Suzuki (ED theme singer) were planned to perfom the theme songs on the stage.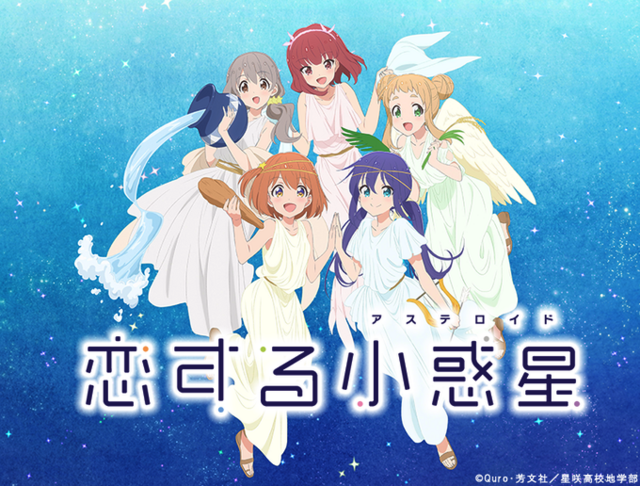 ????????イベントビジュアル公開❕????????

「恋する小惑星」スペシャルイベントのイベントビジュアルを公開しました‼????????

地学部員たちがそれぞれ誕生日の星座姿になったかわいいイラストです✨

※イベントは新型コロナウィルスの影響で開催中止となっております。https://t.co/LAn842Sfyb#koai pic.twitter.com/SxJi7viW6B

— TVアニメ「恋する小惑星」公式ツイッター (@koiastv) May 20, 2020
The limited merchandises that were planned to be sold at the event are now available on the GAMERS online store.
????イベント限定グッズの販売が決定????

スペシャルイベントの限定グッズをオンラインショップにて受注生産にて販売決定✨

※イベントは新型コロナウィルスの影響で開催中止となっております。

????受注期間:5/24 10:00~6/7 23:59
????お届け予定:7月中旬予定
????販売:https://t.co/XlLKTF4dsB#koias pic.twitter.com/f9ARmhVX0L

— TVアニメ「恋する小惑星」公式ツイッター (@koiastv) May 20, 2020
---
The Daisuke Hiramaki (Wataten!: An Angel Flew Down to Me)-directed slice-of-life series was aired for 12 episoded from January to March 2020 and has been availavle on Crunchyroll to its members in Nortth America, Central America, South America, Europe, Africa, Oceania, and the Middle East.
Key visual: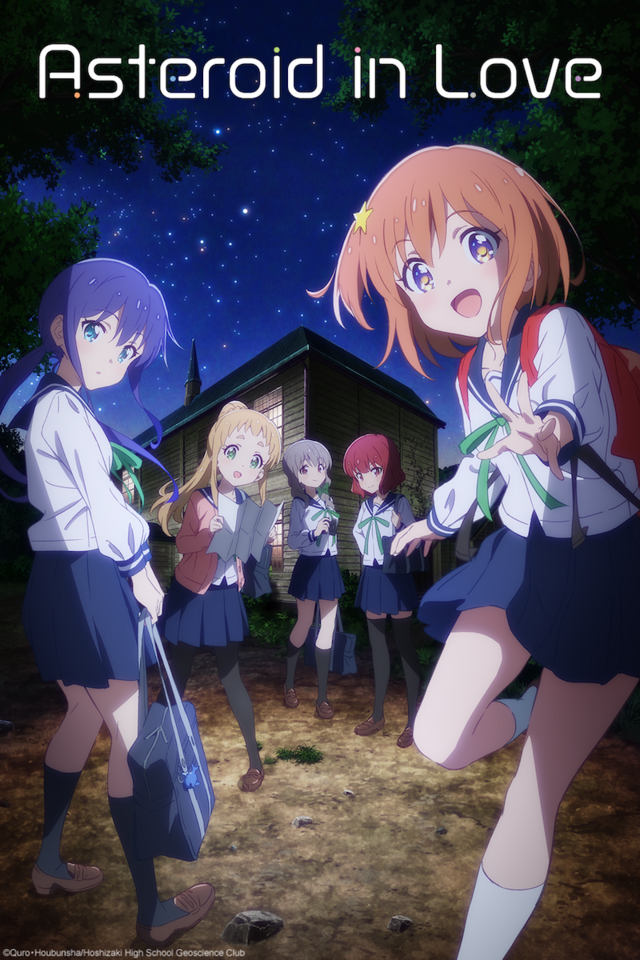 Synopsis:
When she was little, Konohata Mira promises a boy she meets at a campsite that they can find a asteroid together. When she enters high school, she joins the astronomy club. But that year, the astronomy club happened to combine with the geology club, making it the Earth Sciences Club?! Won't you find all kinds of sparkles with the Earth Sciences Club girls?
---
Source: TV anime "Asteroid in Love" official website / Twitter
©Quro, Houbunsha/Hoshisaki High Earth Science Club