The release of its OP theme song CD is also postponed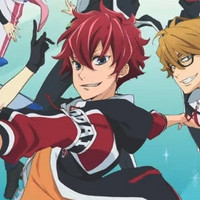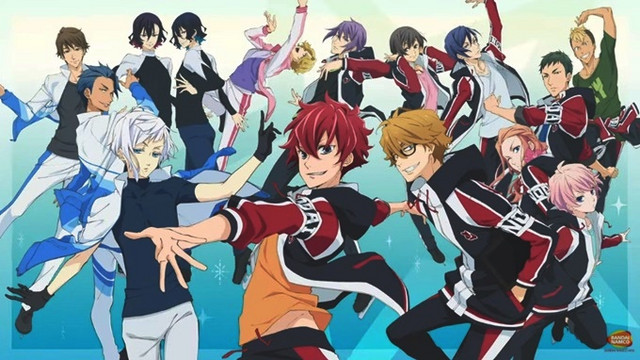 The official website for the forthcoming figure skating-themed original TV anime Skate-Leading Stars announced today that its TV and streaming premiere will be postponed until further notice due to the impact of the COVID-19 outbreak.
The J.C.STAFF (A Certain Magical Index, Is It Wrong to Try to Pick Up Girls in a Dungeon?)-animated series was originally set to premiere in Japan in July 2020. Toshinori Fukushima (MAJOR) is attached to direct alongside the general director Goro Taniuchi (Code Geass: Lelouch of the Rebellion) and the original character designer Yana Toboso (Black Butler manga series).
Also, the release of its OP theme song CD "Chase the core" by the ex-Fo'xTails singer Takao Sakuma is postponed from the original date of July 15 to an unknown future date. It is his solo singer debut single following Fo'xTails disband in August 2018.
The official website writes:
"The broadcast and streaming of the TV anime Skate-Leading Stars, which was scheduled to begin in July 2020, has been postponed due to the significant impact on the original production schedule following the announcement about the new coronavirus infection by the government and related agencies in Japan. The new broadcast and streaming schedule has not yet been determined. As soon as it is decided, it will be announced on the anime's official website and Twitter. We sincerely apologize for any inconvenience or concern this may cause to our fans who have been waiting for the show. Thank you for your understanding."
【重要なお知らせ】

TVアニメ「スケートリーディング☆スターズ」につきまして、新型コロナウイルス感染拡大の影響を受け、放送及び配信を延期させて頂くことになりました。

新たな開始時期は決まり次第、公式サイト/Twitterにてお知らせ致します。https://t.co/n9qg4penlj#スケスタ pic.twitter.com/4VX7MXvqcB

— TVアニメ「スケートリーディング☆スターズ」 (@Skate_Leading) May 25, 2020
---
Synopsis:
"You'll never beat me." Kensei Maeshima quit figure skating after the words from his rival Reo Shinozaki. A few years later, when Maeshima becomes a high school student, he makes use of his motor nerves to spent his days as a helper in various club activities without devoting himself to anything. One day, he watches a press conference in which his rival Shinozaki switches from a single skater to the skate-leading, an original figure skate team competition. Then, a boy named Hayato Sasugai appears in front of him. He also seems to know that Maeshima had previously performed as a single skater, and invites him to the world of the skate-leading, saying "I need you."
1st PV:
Main voice cast:
- Ionodai High School:
Kensei Maeshima: Yuma Uchida
Hayato Sasugai: Makoto Furukawa
Tomoyuki Kubota: Gen Sato
Izumi Himekawa: Yuichiro Umehara
Akimitsu Mochizuki: Reo Tsuchida
Souta Jyounouchi: Shoya Chiba
Shyotaro Terauchi: Satoshi Hino
Itsuki Kiriyama: Tomoaki Maeno
Yukimitsu Mochizuki: Natsuki Hanae
- St.Clavis Gakuin High School
Leo Shinozaki: Hiroshi Kamiya
Toaranosuke Kurayoshi: KaitoTakeda
Taiga Himura: Yuuki Ono
- Yokohama Super Global High School
Noa Kuonji: Souma Saito
- Chutei University Kamimaezu High School
Hajime Ishikawa: Yuji Nojima
Susumu Ishikawa: Kenji Nojima
---
Source: TV anime "Skate-Leading Stars" official website / Twitter
©TEAM SLS/Skate-Leading Project