All of the main cast members are confirmed to return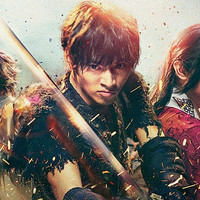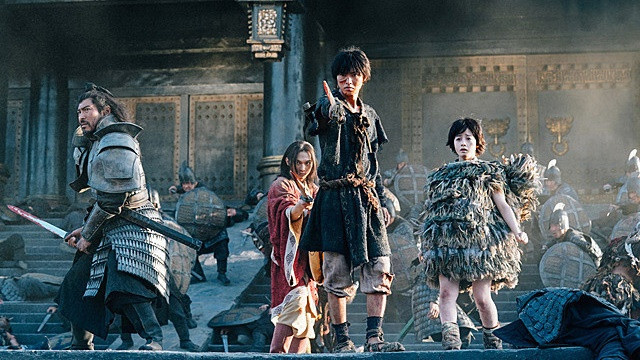 The official website for the live-action film adaptation of Yasuhisa Hara's historical adventure manga Kingdom announced today that its sequel is now in the works.
The Shinsuke Sato (I Am A Hero, Bleach)-directed first film opened in 341 theaters across Japan and ranked second in its opening weekend box office with a huge 526 million yen. Then, it earned an impressive 5.73 billion yen from its total domestic run, becoming the top-grossing live-action Japanese film of the year.
Sato will return to the director's chair, and all of the main cast members, including Kento Yamazaki (Shin/Li Xin), Ryo Yoshizawa (Ei Sei/Ying Zheng), and Kanna Hashimoto (Ka Ryo Ten/He Liao Diao) are confirmed to return. Its release schedule will be announced at a later date. As with the first one, the manga author Yasuhisa Hara co-writes the sequel's screenplay along with the director Shinsuke Sato.
Message from Yasuhisa Hara:
A sequel to the live-action film Kingdom is in the works! Thanks to the fact that more people than we could had imagined watched the first film, it has led to the sequel. Thank you so much! I've had the pleasure of being involved in the lengthy screenplay conference this time as well. Ouki said to Shin, "Let's meet on the battlefield." It's going to be a solid portrayal of that world. I believe that people will enjoy the battlefield and drama that will remain in the history of Japanese films on a larger scale than the previous film. The release is still some time away, but please, everyone, I hope you're looking forward to it.
\ ついに‼️待望の‼️‼️ /

◤  映画『#キングダム』 ◥
◣  ⚔️続編製作決定⚔️  ◢#山﨑賢人 さんをはじめ #吉沢亮 さん、#橋本環奈 さんら豪華キャスト陣が再集結!

気になるストーリーや新キャストは…
   続報をお楽しみに????

中華統一への物語は続くーーー pic.twitter.com/qlEd1uE3y1

— 映画『キングダム』公式アカウント (@kingdomthemovie) May 28, 2020
---
International version trailer for the first film:
Poster visual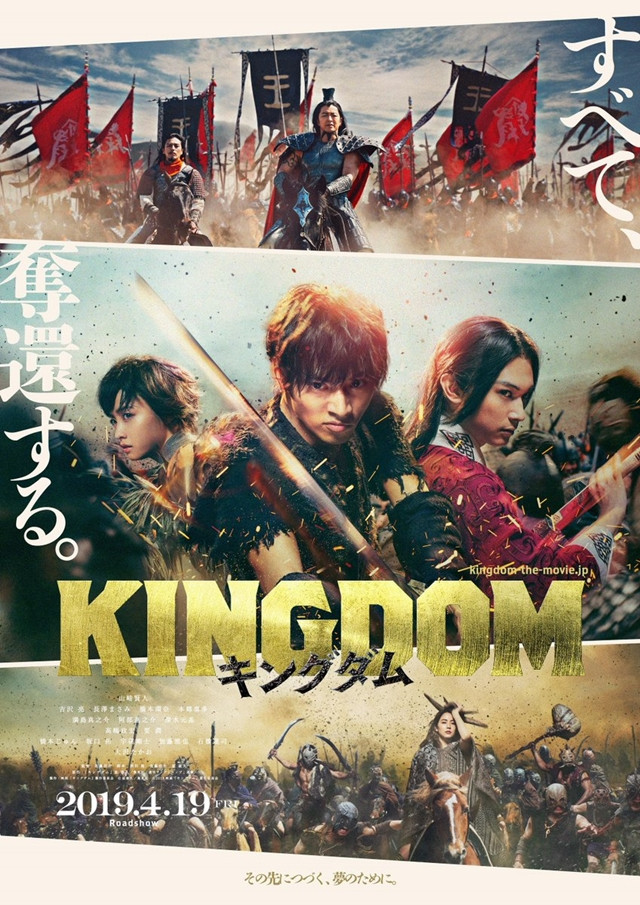 Main Cast:
Ri Shin: Kento Yamazaki (Kusuo Saiki in The Disastrous Life of Saiki K.)
Ei Sei/Hyou: Ryo Yoshizawa (Ryusei Sakuta / Kamen Rider Meteor in Kamen Rider Fourze)
Yo Tanwa: Masami Nagasawa (Tae Shimura in Gintama)
Karyo Ten: Kanna Hashimoto (Kagura in Gintama)
Seikyo: Kanata Hongou (Ryoma Echizen in The Prince of Tennis)
Heki: Shinnosuke Mitsushima (Morio in Napping Princess)
Shoheikun: Masahiro Takashima (Gunhed, Godzilla vs. Mechagodzilla II)
Tou: Jun Kaname (Makoto Hikawa/Kamen Rider G3 in Kamen Rider Agito)
Ouki: Takao Ohsawa (The Wolfman in Wolf Children)
---
Source: "Kingdom" live-action film official website / Twitter
(c) Yasuhisa Hara/Shueihsa (c)2019 Movie "Kingdom" Production Committee