TV anime's three main voice cast members are confirmed to reprise their roles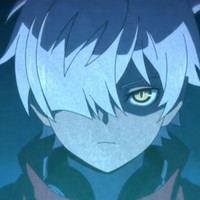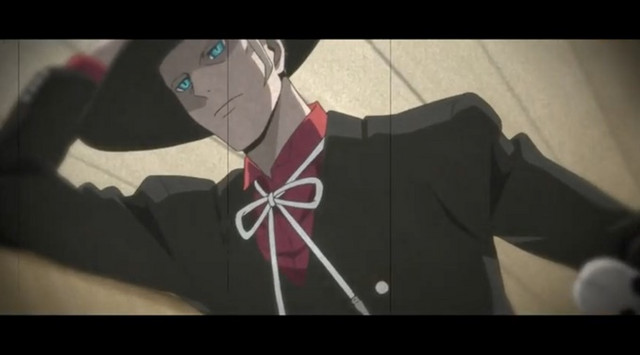 BEM ~BECOME HUMAN~, a feature film based on the 2019 TV anime series BEM, is now in the works for a release in the fall of 2020 in Japan. As a reboot to celebrate the 50th anniversary of the cult classic anime in the 1960s, Yokai Ningen Bem / Humanoid Monster Bem, BEM was aired for 12 episodes in Japan from July to October 2019.
Hiroshi Ikehata (Kiratto Pri☆Chan, Seton Academy: Join the Pack!) is attached to direct on a screenplay by the TV anime's series composition writer Atsuhiro Tomioka (Digimon Adventure:). Yoshino Matsumoto (PSYCHO-PASS 3 prop designer) serves as the character designer based on the original designs provided by the illustrator Range Nurata (LAST EXILE). Instead of the TV series' LandQ Studios, Production I.G (Ghost in The Shell, PSYCHO-PASS) newly works on anime production.
The TV anime's three main voice cast members: Katsuyuki Konishi (Bem), M.A.O (Bela), and Kensho Ono (Belo) are confirmed to reprise their roles in the film.
Teaser trailer:
Key visual: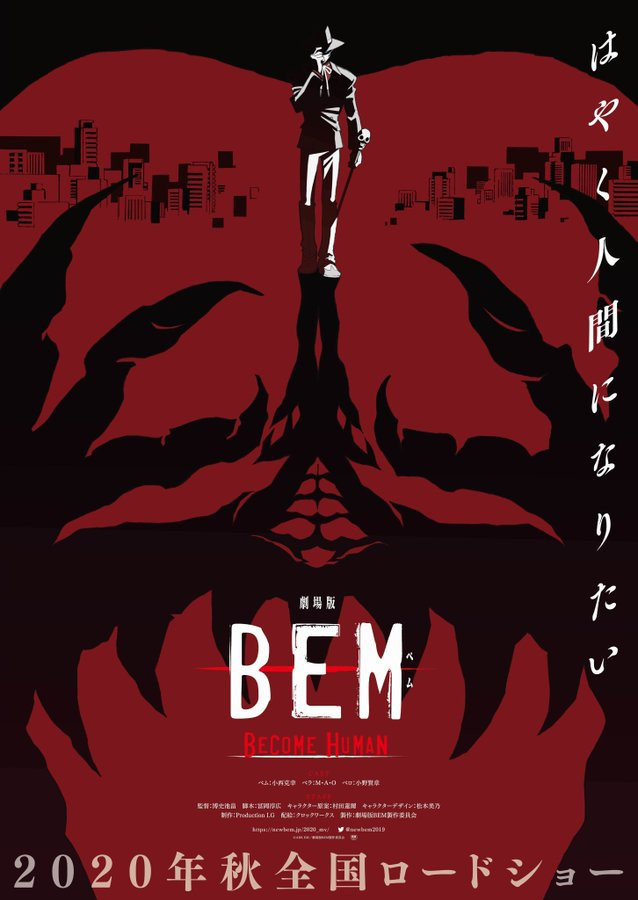 【映画化決定!】
「妖怪人間ベム」生誕50周年を記念し昨年放送されたTVアニメ「BEM」が、2020年秋に映画化決定!

誰よりも人間らしく振舞い、誰よりも人間を助け、誰よりも人間になることを望んだ彼らが辿り着いたものとは……? 
50年の時を経て、ついにその答えが明かされる!#劇場版BEM #BEM pic.twitter.com/Uaj59gMNij

— アニメ「BEM」公式 (@newbem2019) June 2, 2020
Story:
Libra City is the place where splendor and decadence, prosperity and poverty, coexist across the canals. Sonia, a young female detective, meets three people called Bem, Bela, and Belo, while following the mysterious cases that have occurred frequently in the city. The three, who transform into their ugly forms, are eventually called "Yokai Ningen (Humanoid Monster) and are hunted as suspects of the case. However, they are the ones who have solved the cases and saved people. It's all about fulfilling their desire, "We want to be a human being."
When Bem, Bela, and Belo discover that the "Invisible Congress," which controls Libra City behind the scenes, is the mastermind behind the cases, they face off against its ringleader, another humanoid monster, Vega. After a fierce battle that resulted in the destruction of the bridge connecting the canal, Bem and the other two disappeared... Two years later. Sonia, who has been searching for Bem's whereabouts, visits a pharmaceutical company called "Draco Chemical" based on sighting information. There she meets Belum Eyesburg, a man who looks exactly like Bem...
---
Source: "BEM ~BECOME HUMAN~" official website / Twitter
(C)ADK EM / BEM Production Committee