Goro Miyazaki serves as director based on the planning by Hayao Miyazaki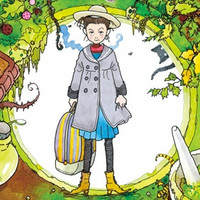 NHK announced today that Studio Ghibli's second film they were working on will be an all-new anime feature based on Diana Wynne Jones (Howl's Moving Castle)'s 2011 children novel Earwig and the Witch (Japanese title: Earwig to Majyo) and is set to be broadcast on NHK General TV sometime this winter of 2020. It will be produced as the internationally acclaimed studio's first full 3DCG feature.
Goro Miyazaki (Tales from Earthsea, From Up on Poppy Hill) serves as the director with planning on the feature from his father Hayao Miyazaki. Hayao liked the original novel so much that he planned to make it as a feature-length anime. Hayao's first directorial work Future Boy Conan (1978) and Goro's first TV directorial work, the CG anime series Ronia, the Robber's Daughter (2014), was aired on NHK, so the father and the son have a close relationship with the station.
Synopsis (from Amazon):
Not every orphan would love living at St. Morwald's Home for Children, but Earwig does. She gets whatever she wants, whenever she wants it, and it's been that way since she was dropped on the orphanage doorstep as a baby. But all that changes the day Bella Yaga and the Mandrake come to St. Morwald's, disguised as foster parents. Earwig is whisked off to their mysterious house full of invisible rooms, potions, and spell books, with magic around every corner. Most children would run in terror from a house like that . . . but not Earwig. Using her own cleverness—with a lot of help from a talking cat—she decides to show the witch who's boss.
English edition / Japanese edition: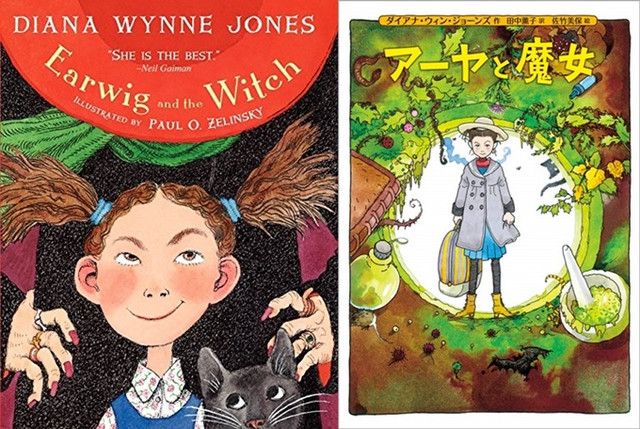 宮崎駿さん企画の新作長編アニメ、NHKが今冬に放送へ https://t.co/Q70ODLbaNq

— 朝日新聞(asahi shimbun) (@asahi) June 3, 2020
Earwig and the Witch is being produced by long-time Studio Ghibli producer Toshio Suzuki, with production/writing from Studio Ghibli, NHK, and NHK Enterprise. There's no word yet on if the anime feature will premiere outside Japan but we'll keep you updated.
---
Source: Asahi Shimbun Digital