The 14th volume of the novel series hits stores next Wednesday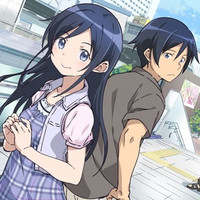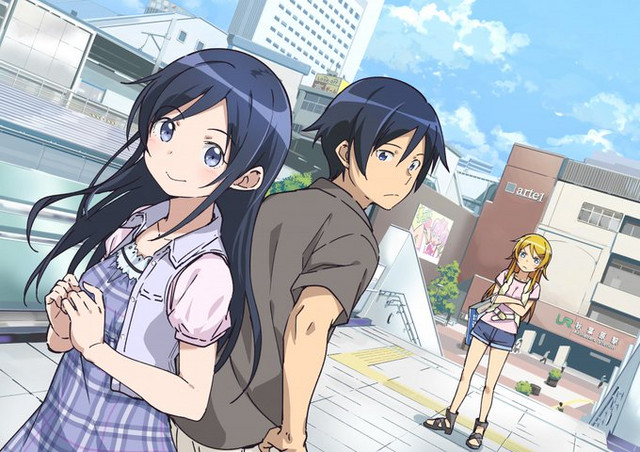 The official Twitter for Tsukasa Fushimi's Ore no Imouto ga Konna ni Kawaii Wake ga Nai and Eromanga Sensei light novel series has announced that a manga adaptation of the former's ongoing "Ayase If" route will be serialized on KADOKAWA's Shonen Ace plus website from this month. Keiji Watrai (Piyoko to Makai-sho no Hime-sama) will serve as the illustrator.
Six years after its main series ended in June 2013, the novel author started working on a novelization of the Ayase Aragaki route from the PSP game Ore no Imouto ga Konna ni Kawaii Wake ga Nai Portable released in 2011, which had individual stories and endings featuring each heroine. As the 13th volume of the series, the first volume of the "Ayase If Route" novel was published on August 10, 2019, and the second and final volume is set to follow on June 10, 2020.
㊗????『あやせif』のコミカライズ連載が 決 定 しました????㊗

これも応援してくださったみなさまのおかげです、ありがとうございます!

作画は渡会けいじさん(@watarai)が担当します!

連載開始時期は今月を予定ですので、詳細情報は「少年エースplus」をチェック⭐https://t.co/eDVOLfKGaJ pic.twitter.com/4Vgka5TQie

— 俺妹&エロマンガ先生 (@oreimo_eromanga) June 4, 2020
コミカライズも決まった『あやせif』ですが……

『俺の妹がこんなに可愛いわけがない(14) あやせif 下』が6/10、もうすぐ発売となります!

見本誌が届いたので、モノクロイラストもチラ見せっ!

書店特典なども更新されていますので、公式サイトをチェック☟https://t.co/yVQiYOi8w2 pic.twitter.com/MJEajFztlV

— 俺妹&エロマンガ先生 (@oreimo_eromanga) June 4, 2020
13th/14th volume covers: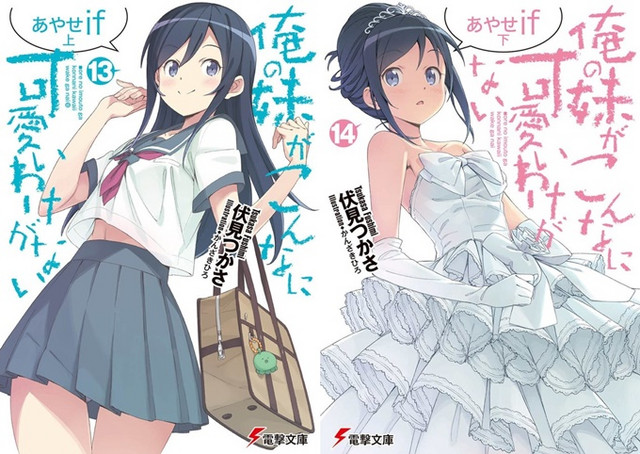 ---
Source: "Ore no Imouto ga Konna ni Kawaii Wake ga Nai" & "Eromanga Sensei" official Twitter
(C)Tsukasa Fushimi/Ascii Media Works