The first volume of the Kuroneko story will be released on September 10, 2020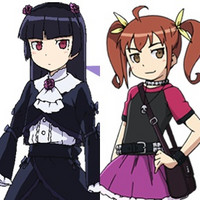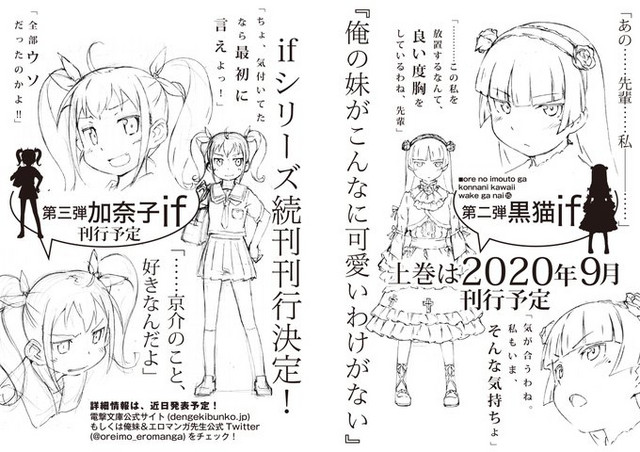 Following the manga adaptation of the ongoing "Ayase if" story reported yesterday, the official Twitter for Tsukasa Fushimi's Ore no Imouto ga Konna ni Kawaii Wake ga Nai and Eromanga Sensei light novel series has also announced that Kuroneko / Ruri Goko and Kanako Kurusu will join the former's "if" series featuring each heroine's happy ending story with the male protagonist Kyousuke Kousaka.
According to the announcement on @kuroneko_daten, the "Kuroneko if" story is entirely newly-written and will be released in two volumes. It will have more "if" elements than "Ayase if." Its first volume is set to be released on September 10, 2020, and its story is about "Let's have the best summer vacation with Kuroneko." In addition to Kuroneko and Kyousuke, the members of the Game Study Club and the Akagi brother and sister will also appear. The release date of the "Kanako if" story has not yet been finalized at this time.
Six years after its main series ended in June 2013, the Oreimo novel Fushimi author started working on a novelization of the Ayase Aragaki route from the PSP game Ore no Imouto ga Konna ni Kawaii Wake ga Nai Portable released in 2011. As the 13th volume of the series, the first volume of the "Ayase if" story was published on August 10, 2019, and the second and final volume is set to follow on June 10, 2020. And its manga adaptation illustrated by Keiji Watrai (Piyoko to Makai-sho no Hime-sama) will be serialized on KADOKAWA's Shonen Ace plus website from this month.
【速報】応援してくださるみなさまのおかげで……

『俺の妹がこんなに可愛いわけがない』ifシリーズ、続刊が決定しました????????????!!

第二弾は「黒猫if」、そして第三弾は「加奈子if」に決定!

『俺の妹がこんなに可愛いわけがない(15) 黒猫if 上』は、【2020年9月10日】発売予定なので、お楽しみに! pic.twitter.com/h9KWXUNy38

— 俺妹&エロマンガ先生 (@oreimo_eromanga) June 5, 2020
『黒猫if』は、上下巻構成で、すべて書き下ろしの新作。『あやせif』よりも、さらにif要素の強いストーリーになるそうよ。

— 黒猫 (@kuroneko_daten) June 5, 2020
13th/14th volume covers: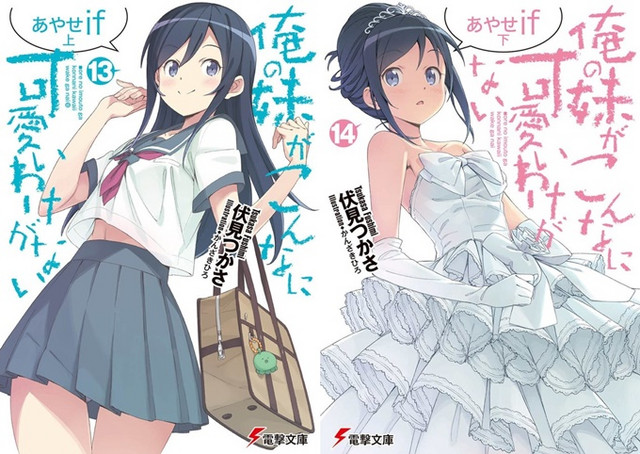 ---
Source: "Ore no Imouto ga Konna ni Kawaii Wake ga Nai" & "Eromanga Sensei" official Twitter, Kuroneko Twitter
(C)Tsukasa Fushimi/Ascii Media Works