Learn about the plans for NG Knight Lamune & 40 and more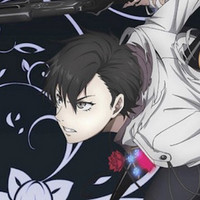 Discotek Media announced more anime release plans on Friday, including the license of the Caligula TV anime, which adapted The Caligula Effect game back in 2018. Discotek also went up with updates of some of its previous announcements, from VS Knight Lamune & 40 Fire to Lupin the 3rd: Dragon of Doom, Crusher Joe: The Complete OVA Series, and Combattler V.
Caligula is due out on Blu-ray on August 25 in Japanese with English subtitles: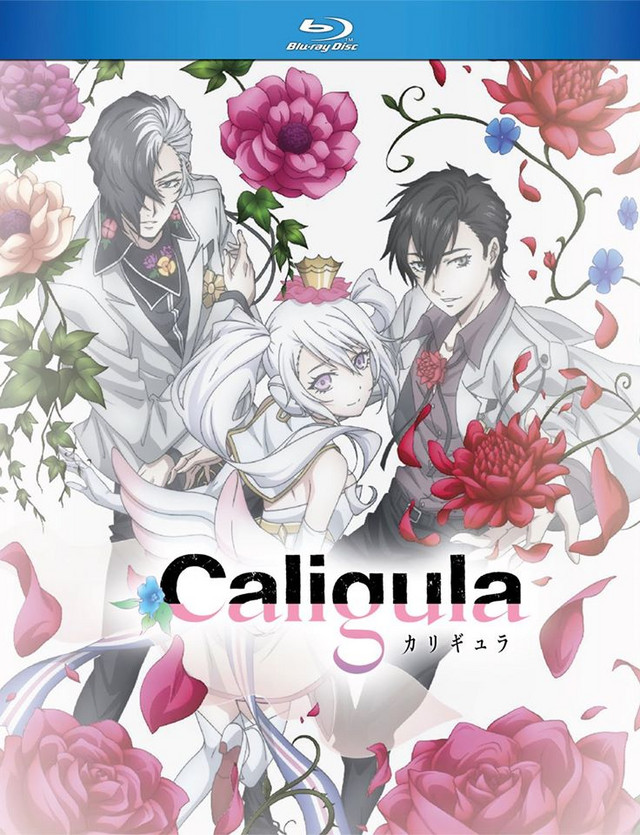 Synopsis:
Ritsu Shikishima is your average high schooler with a passion for philosophy, and lately he's had a question on his mind: what does it mean to be happy? Take his life, for example. He makes good grades at school. He's got friends to chat about the latest single from their favorite singer with. There's nothing in his life that he could complain about, really. His life is perfect, idyllic even. But would you really call that happiness? Isn't it a little too perfect? Why would you pick at the seams? Do you really want to look closer? What do you think this is, some kind of anime? He just has a perfect, happy, ordinary life. Whether he wants to or not. This contains the complete TV series in the original Japanese language with English subtitles!
VS Knight Lamune & 40 Fire is coming to SDBD Blu-ray on August 25, packing in the NG Knight Lamune EX and DX OVAs, the VS Knight Lamune & 40 Fire series, and the VS Knight Lamune & 40 Fresh series. It adds up to 38 episodes in standard definition in Japanese with English subtitles, and an English dub on Fresh.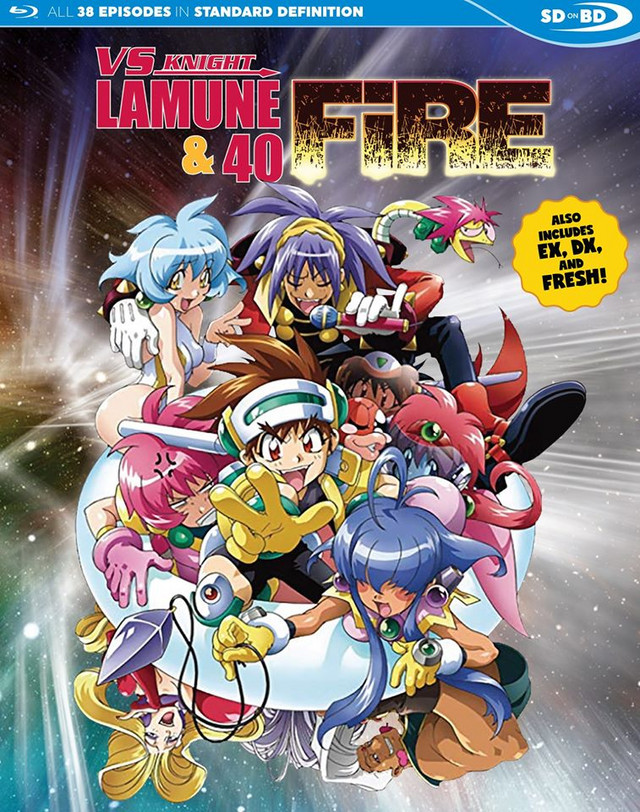 Synopsis:
As far as he knows, Lamunade is an ordinary teenager who would rather be at the arcade than studying or going to school. But when he buys a shady video game off two girls on the street and fires it up, it teleports him to another world! There, the priestesses Parfait and Cacao tell him he's the reincarnation of the great hero Lamuness and the only one who can save their home, Dokidoki Space, from the dark god Abram. Join Lamunade on his quest to pilot the Spirit Knights through 26 episodes of hot-blooded mecha action, cute girls, and hilarity!
Also includes the 6 episode EX and DX OVA series, and the 6 episode Fresh series!
Also on August 25 is Lupin the 3rd: Dragon of Doom on Blu-ray, in Japanese with English subtitles and with the English dub included.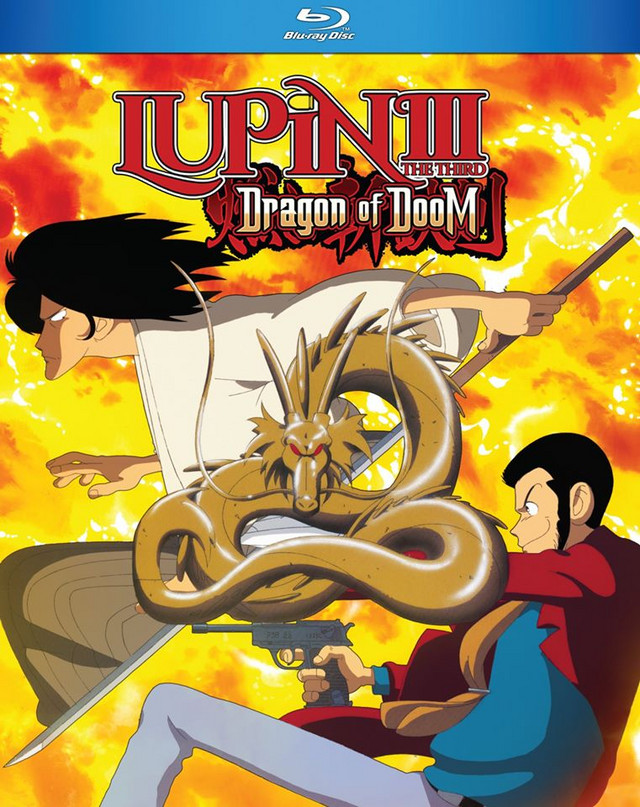 Synopsis:
THE SECRET OF GOEMON'S SWORD?
IT BURNS DEEP WITHIN THE SEA!
The Lupin gang is once again dragged onto a wild treasure hunt! This time, the objective is a mysterious, small dragon statue that even Goemon's steel-rending blade Zantetsuken cannot cut. The artifact, which once eluded even Lupin the Third's esteemed grandfather, rests deep undersea inside the infamous Titanic, and is the key to unlocking the mystery of Zantetsuken's almighty strength. A wealthy gangster, Lupin, and Goemon all want the statue for themselves!
The August 25 madness continues with Crusher Joe: The Complete OVA Series on Blu-ray, including both OVA episodes in 1080p, with original Japanese audio with English subs and English dub options.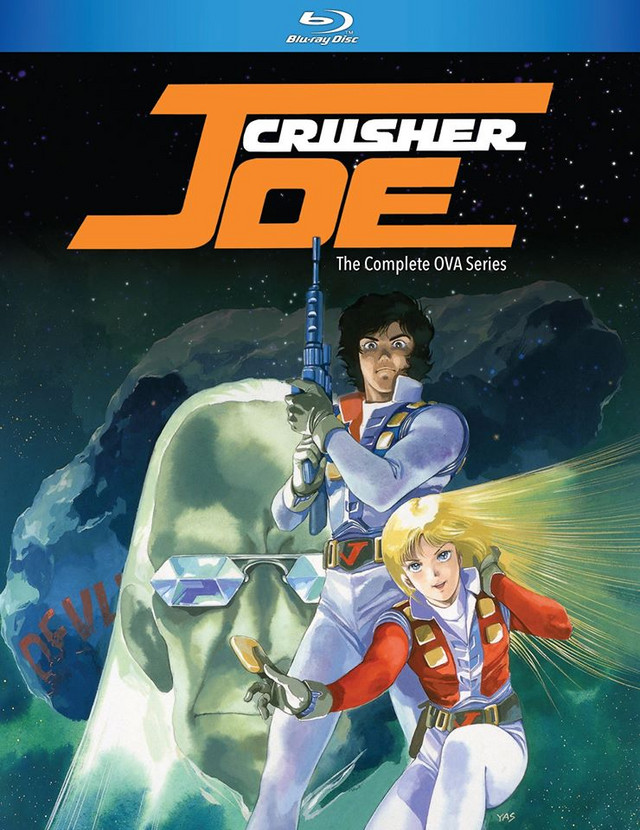 Synopsis:
In the 22nd century, mankind has expanded into outer space. However, it was the Crushers who paved the way, performing jobs that ranged from terraforming to asteroid busting, warp lane plotting to transportation. These days, the Crushers still accept jobs of all kinds, so long as they're legal and ethical, and Crusher Joe's team is the best in the business!
In this set of two OVAs, Joe, Alfin, Ricky, and Talos, along with the robot Dongo, take on jobs that require all the tools, tricks, and knowledge that the Crushers are known for. Of course, no job ever goes as expected. Whether it's rescuing prisoners trapped on an icy asteroid in a decaying orbit, or extracting a military officer charged with the safe keeping of a weapon of mass destruction from the clutches of insurrectionists, it's all part of the job to a Crusher, and that's before the mission goes sideways!
Finally, the August 25 onslaught concludes with Combattler V, packing in all 54 episodes in standard definition on Blu-ray, all in Japanese with English subs.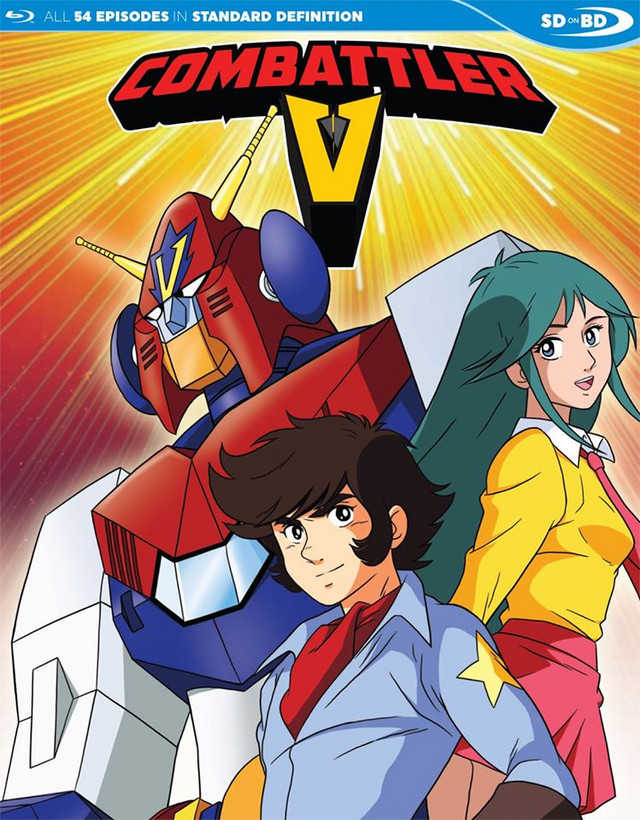 Synopsis:
Earth is under attack by the ruthless Campbellian army, and humanity's only hope is five plucky youths. Recruited from all corners of Japan, these young heroes each come with their own specialty, as well as their own priorities... but if they want to save the planet, they'll have to set aside their squabbles (and egos) and unite their hearts. It's the only way to form the invincible robot, Combattler V!
The first of Tadao Nagahama's "romantic" robot series, Combattler V changed the super robot game as both the genre's first five-part combiner, and an early examination into the personal factors that lead humanity to war and strife. Combattler V pioneers the high drama that would characterize the series's later installments, while keeping one foot in the lighthearted fun that defined many of its animated predecessors. A must-see as part of super robot history!
Source: Discotek Media on Facebook

-------
Joseph Luster is the Games and Web editor at Otaku USA Magazine. You can read his webcomic, BIG DUMB FIGHTING IDIOTS at subhumanzoids. Follow him on Twitter @Moldilox.