No, Akira didn't cost 1.1 billion yen to produce, says executive producer Shigeru Watanabe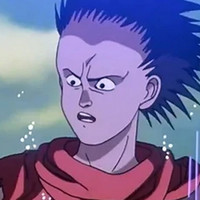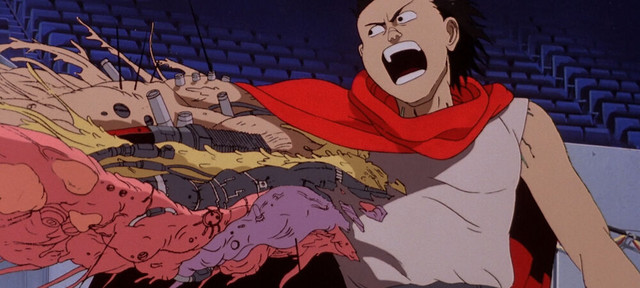 1988 anime film classic Akira has just returned to Japanese theaters for a 4K re-release of the film this week, putting the influential masterpiece back into the forefront of minds all across Japan, including producer Shigeru Watanabe, who worked on the film during its production. But instead of reminiscing working with creator Katsuhiro Otomo, Watanabe set to correct the record on the longstanding belief that Akira cost 1.1 billion yen (US$9 million at the time) to make, and was confused why Google and Wikipedia were citing this incorrect figure.
The 1.1 million yen figure has been cited multiple times over the last 32 years since Akira was released, with The Hollywood Reporter in 2019, Empire in 2011, Jerry Beck's 2005 book The Animated Movie Guide, and Ryan Lambie's 2018 book The Geek's Guide to SF Cinema, all using the figure to boast about the exuberant cost for the film, especially considering the film was made during Japan's bubble era. Watanabe asked where this number had come from on his Twitter account, and thankfully the internet came out and helped him.
「アキラ」。制作費11億かかっていません。但し1億は超過。それを製作委員会が認め、各社出資分リクープ後、幹事会社が1億負担分を優先リクープ。製作費金額もオーバー分のリクープ方法も残高報告きちんと書類で残っています。11億はどこから出た数字?

— 渡辺 繁@スカイフォール (@nihonmatsu7) June 5, 2020
渡辺さま。大友克洋研究家を名乗らせて頂いている鈴木淳也と申します。今回のツイートを拝見して、資料を見てみました。僕の持っているもので「10億」を明記した一番古い記事は87年11月のFridayです。そして88年2号の東宝スタジオメールにに同様の文が記載されています(下駄を履かせた宣伝文句?)。 pic.twitter.com/W3QEOUeZYL

— Junya Suzuki (@JunyaTheSphere) June 6, 2020
Katsuhiro Otomo researcher Junya Suzuki responded to Watanabe saying that Toho (the distributers of Akira) in 1987 was quoted in an article referring to the production cost being 1 billion yen, and again in an advertorial in 1988 using a similar quote. The extra 100 million yen was widely rumored in Japan to come from corrections on the finished film, like reshoots on a film after it had finished production.
While Shigeru Watanabe didn't directly know how much Akira cost to make, he believed that the 1.1 billion yen figure was way too high and that they didn't have enough staff to justify that high of a production cost. Junya Suzuki was once again to the rescue, with a passage from the 2012 book The Law of Anime Film Hits and a direct quote from Ken Tsunoda, the head of the production committee on the film for Kodansha.
なお、2012年に発行された斉藤守彦『スクリーンに映らないアニメ映画ヒットの法則』の中では、講談社角田研氏が「当初5億、最終的に7億」と発言されています。1億超過を含んでの7億でしょうか。その辺りも含め、渡辺様にはいつか是非直接お話を聞かせて頂けたらと思っております。 pic.twitter.com/4QSvbvhO8Q

— Junya Suzuki (@JunyaTheSphere) June 6, 2020
Tsunoda is quoted in the book as saying "the original budget was 500 million yen, but it ended up costing 700 million yen." This could have been where the extra 100 million yen rumor started from all those years ago. Watanabe confirmed that Tsunoda's quoted amounts match his own memory of how much Akira cost to make and that back in the 1980s. Production costs were inflated in advertising to promote films and sometimes included advertising costs, which isn't normally included when referring to film budgets. NetLab confirmed the figures in the book were correct with their own copy of The Law of Anime Film Hits.
In fact, looking back, Studio Ghibli's 1986 classic Laputa: Castle in the Sky had a reported budget of 500 million yen, with Kiki's Delivery Service in 1989 having a reported budget of 800 million yen. This means the budget given to Akira was on par with regular budgets for anime films at the time, breaking a 30-year belief about the anime film being "one of the most expensive anime films of the era."
Though this doesn't change the fact that Akira was one of the most groundbreaking and influential films of the era and is widely cited as one of the best anime films of all time.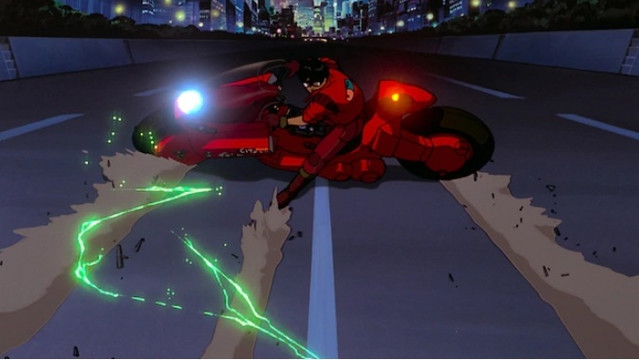 The 4K remaster of Akira is currently showing in cinemas across Japan.
Source: NetLab

----
Daryl Harding is a Japan Correspondent for Crunchyroll News. He also runs a YouTube channel about Japan stuff called TheDoctorDazza, tweets at @DoctorDazza, and posts photos of his travels on Instagram.