Collaboration posters and character standees will be displayed at the stations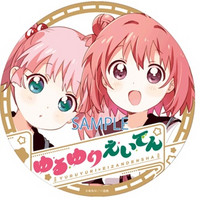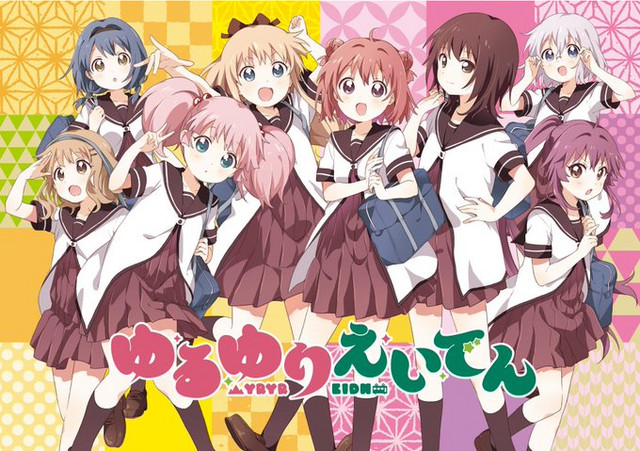 Eizan Electric Railway Company, headquartered in Sakyo-ku, Kyoto, will launch a collaboration campaign with Namori's slice-of-life comedy manga YuruYuri from July 4. The campaign will include a wrapping train featuring the character illustrations, collaboration tickets, character standees, and posters. The author says on Twitter that she newly drew the eight characters of the amusement club and student council for the campaign.
On July 24 during the campaign period, "Eiden x YuruYuri Collabo Festa" will be held at the railway's Yasehi Eizan-guchi station. The station will display the character standees, illustration posters, and printed manga drawings. Also, the YuruYuri wrapping train will stop at the station between 11:00 and 16:00 for photo shooting.
【\えいでんコラボ決定/】
なんと! 7月4日(土)より「えいでん×ゆるゆりコラボ」が開催決定!! ラッピング車両の運行やコラボポスターの掲出、コラボきっぷの発売、イベントの開催などなど盛りだくさん! ぜひぜひお見逃しなく★https://t.co/1OkgFnQizf#叡電 #叡山電車 #yuruyuri pic.twitter.com/UigdQs6z1A

— 「ゆるゆり」公式@コミック百合姫 (@yryr_yhc) June 16, 2020
ごらく部と生徒会の8人描き下ろさせていただきました!よろしくお願いします〜!!

— なもり@向日葵誕生日! (@_namori_) June 16, 2020
---
Collaboration campaign logo: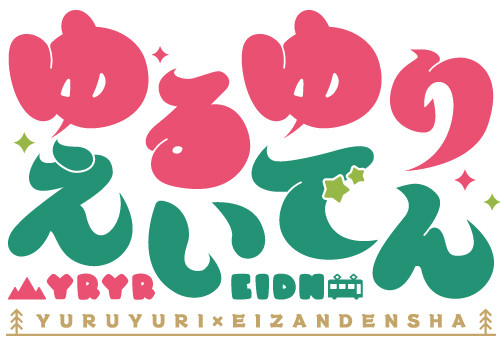 The "YuruYuri" wrapping train (train number: 721) decorated with the character illustrations is schedule to run through the Kyoto area between July 4 and November 30, 2020.
Wrapping images: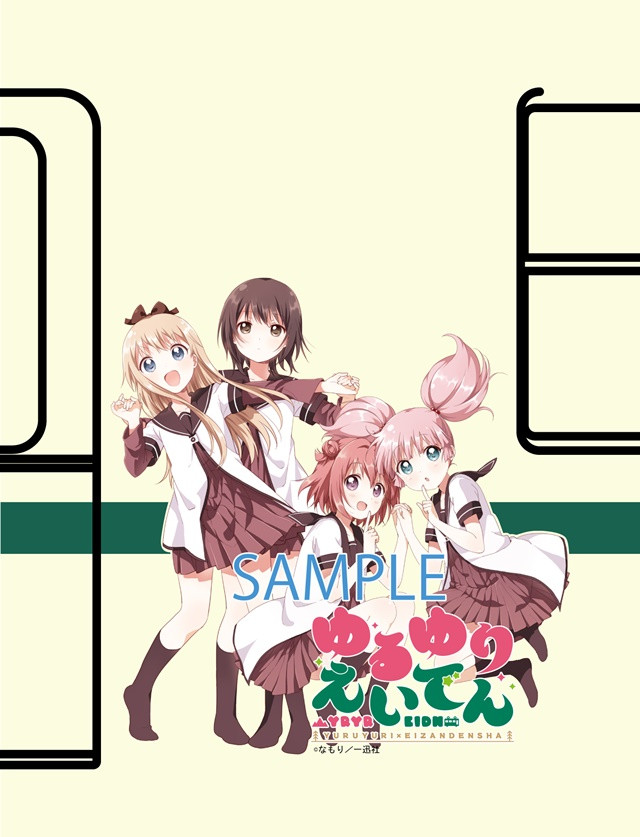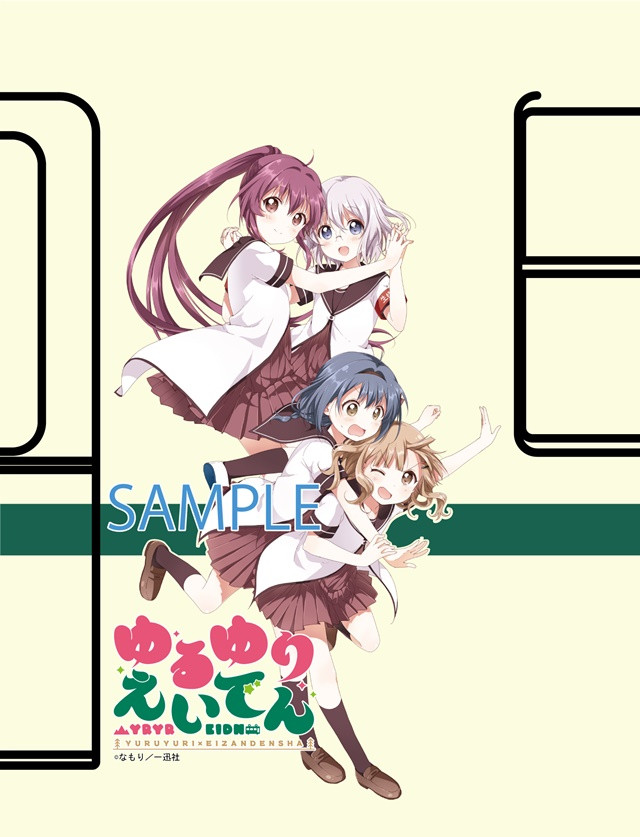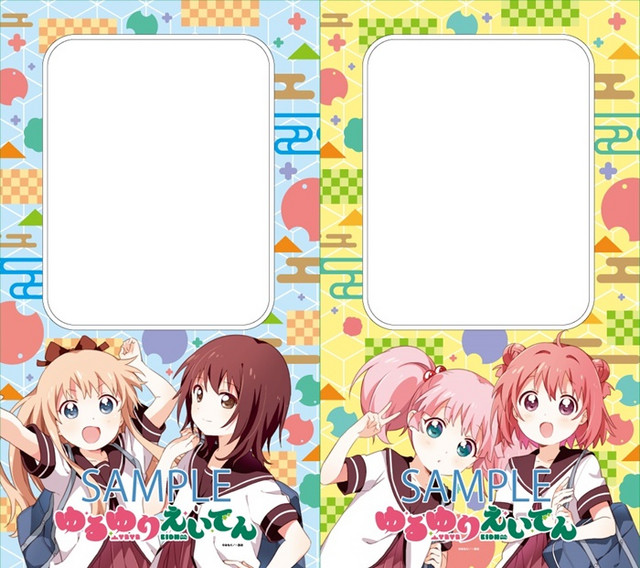 Headmark images: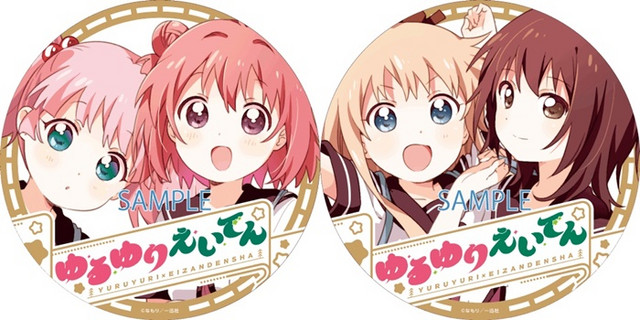 A 1,000-limited collaboration ticket set will be sold at Idemachiyanagi station on July 24.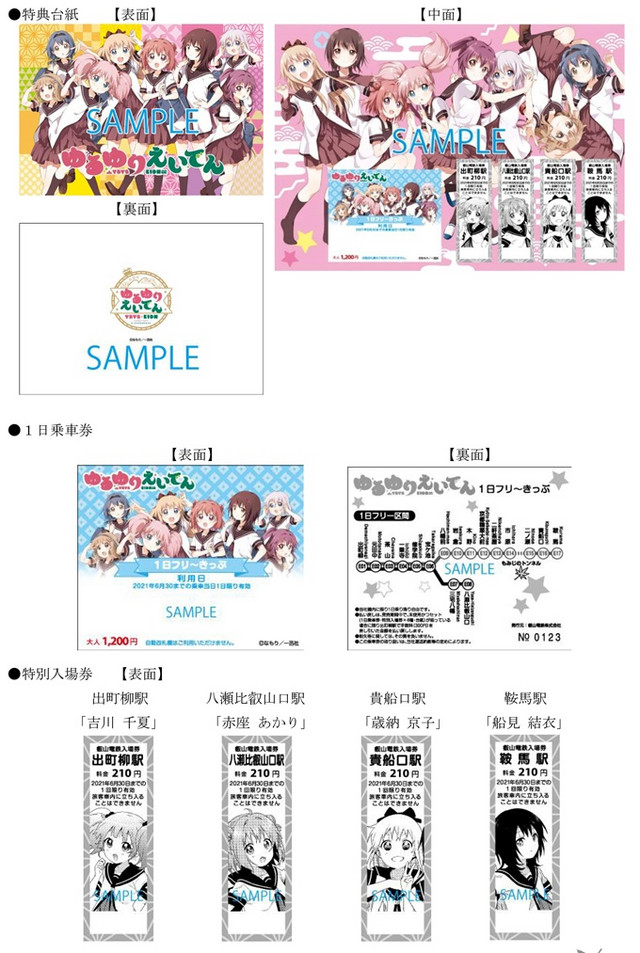 漫画「ゆるゆり」とのコラボレーション企画を以下の通り実施します。お楽しみに♪

・7/4(土)~ ラッピング車両の運行
・7/24(金・祝) コラボきっぷの発売開始、『えいでん×ゆるゆりコラボフェスタ』開催

詳しくはこちら(PDF)→https://t.co/eqMZ1PPUm2#叡電 #叡山電車 #ゆるゆり #yuruyuri pic.twitter.com/7v9butDxx6

— 叡山電車 イベント【公式】 (@eiden_event) June 16, 2020
---
Source: Eizan Electric Railway Company press release
(C)Namori/Ichijinsha