A-1 Pictures-animated feature film has been also in the works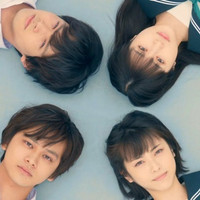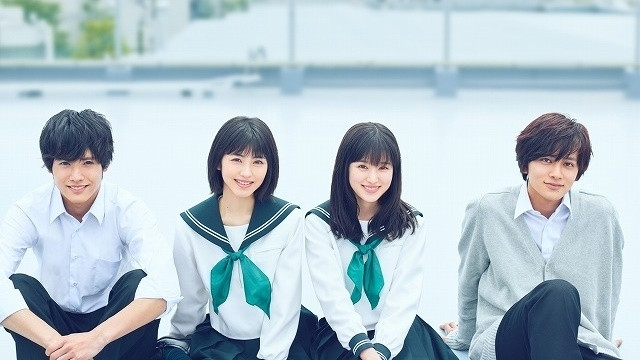 Toho MOVIE's official YouTube channel has posted a 90-second full trailer for the forthcoming live-action feature film adaptation of Io Sakisaka (Ao Haru Ride)'s romance shoujo manga Omoi, Omoware, Furi, Furare / Love Me, Love Me Not.
The clip features the film's theme song "115 Man Kilo no Film" (The film of 1.15 million kilometers) performed by the four-member piano rock band Official HIGE DANdism. The song was originally included in the band's 2018 album "Escaparade."
The live-action film is directed by Takahiro Miki, who previously worked on the adaptation of Sakisaka's Ao Haru Ride in 2014. It is set to be released in Japan on August 14, 2020.
Message from Official HIGE DANdism:
This song is filled with the desire to not forget the time to live with the people we care about as much as possible while sharing any minor anxiety and happiness together. It's one of the songs that we've cherished with all our fans. We were surprised at first when we heard that this song fit with the theme of the film. But we thought it would be a happy thing for the band if this song could accompany with the days of the protagonists and the audience. So we decided to be involved in this film with our song '115 Man Kilo no Film.' We are looking forward to the release!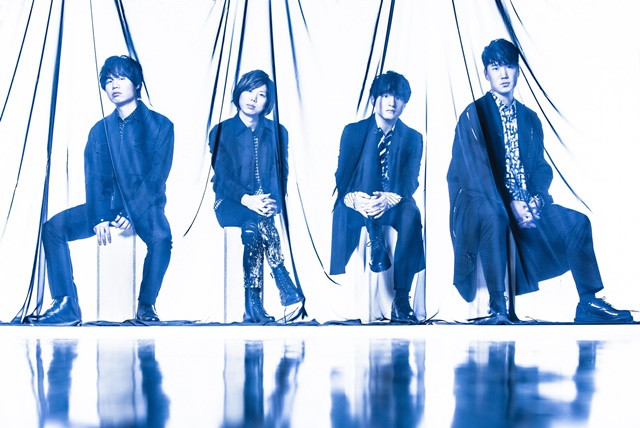 ???? ついに主題歌解禁 ????#ふりふら 主題歌がなんと…‼️‼️
♬︎* #Official髭男dism の名曲
「#115万キロのフィルム」に決定????

さらに、切ない恋模様が描かれた
????️ 予告映像も解禁✨
ぜひご覧ください????#浜辺美波 #北村匠海#福本莉子 #赤楚衛二#思い思われふりふられ #8月14日公開 pic.twitter.com/iXnZ6pJ866

— 映画『思い、思われ、ふり、ふられ』公式 (@furifura_movie) June 16, 2020
Live-action film main cast:
Yuha Ichinose: Riko Fukumoto (18/Kiki in Kiki's Delivery Service Musical)
Akari Yamamoto: Minami Hamabe (18/Yumeko Jabami in Kakegurui live-action drama)
Rio Yamamoto: Takumi Kitamura (21/Boku in I Want to Eat Your Pancreas)
Kazuomi Inui: Eiji Akaso (25/Ryuga Banjo/Kamen Rider Cross-Z in Kamen Rider Build)
Poster visual: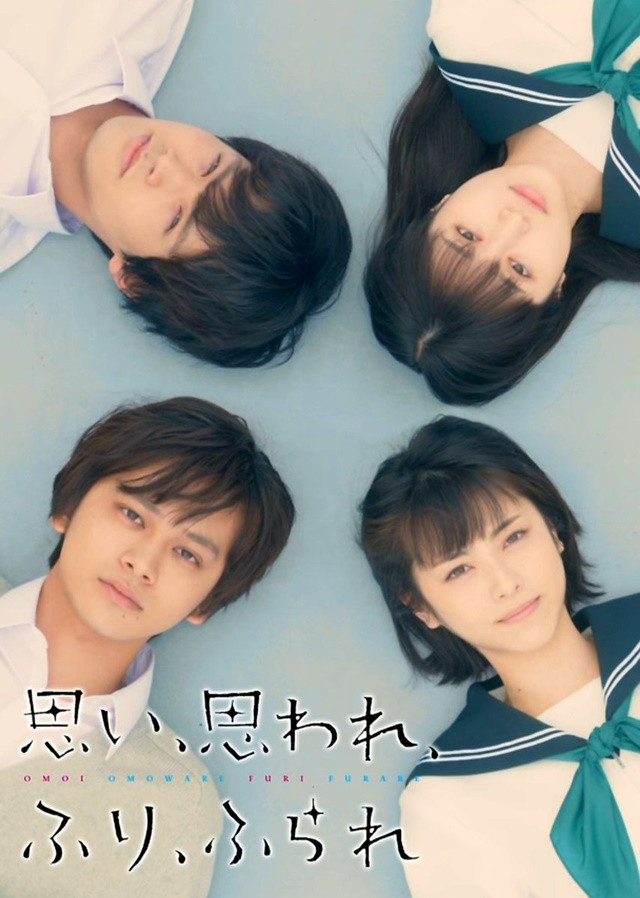 ---
Meanwhile, the manga's anime film adaptation directed by Toshimasa Kuroyanagi (Say I Love You) at A-1 Pictures (Oreimo, Sword Art Online) has been also in the works. It was originally scheduled to be released in Japan on May 29, 2020, but has been postponed due to the COVID-19 outbreak. It is still planned to be released before the end of this year.
Teaser trailer for the anime film:
Anime film main voice cast:
Yuna Ichihara: Marika Suzuki (her anime debut role)
Akari Yamamoto: Megumi Han (Hime Shirayuki/Cure Princess in HappinessCharge PreCure!)
Kazuomi Inui: Soma Saito (Yukinojo Tachibana in King of Prism)
Rio Yamamoto: Nobunaga Shimazaki (Shido Itsuka in Date A Live)
Poster visual for the original release date: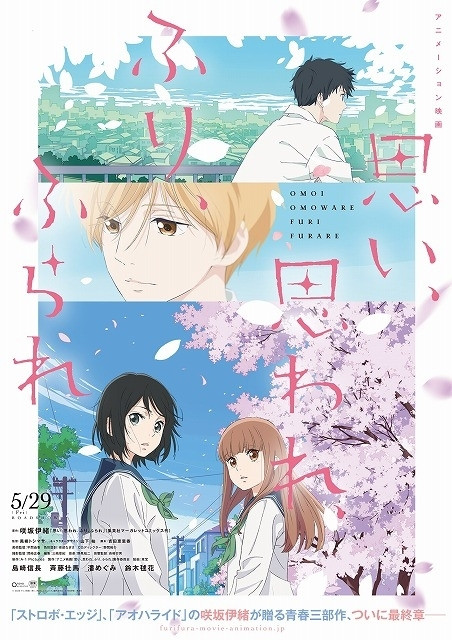 ---
Source: "Omoi, Omoware, Furi, Furare" libe-action film official website
©2020 Anime Film "Omoi, Omoware, Furi, Furare"" Production Committee
©2020 Movie "Omoi, Omoware, Furi, Furare"" Production Committee
©Io Sakisaka/ Shueisha