He also says, "How the voice of Happy will be?"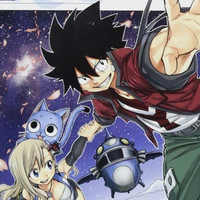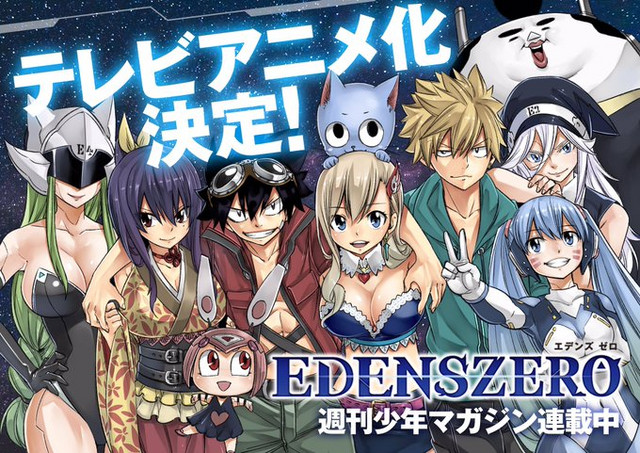 Following the announcement for its TV anime adaptation last week, the official Twitter account for Hiro Mashima's fantasy battle shonen manga EDENS ZERO opens today. The account will offer the latest information about the manga and the forthcoming TV anime.
In commemoration of the TV anime project, the account has launched a special campaign. To join the campaign, you need to follow the manga's official Twitter (@EDENSZERO_PJ) and retweet the specified tweet below between June 17 and 30. Five lucky winners will be able to get the manga's first volume with Mashima's newly drawn character illustration on their request.
【#EDENSZERO アニメ化記念❗️フォロー&リツイートキャンペーン】
テレビアニメ化を記念したキャンペーンを実施❗️公式Twitterをフォローし、このTweetをRTすれば応募完了❗️抽選で5名様に真島先生に希望のキャラを描いて頂いたコミックス1巻をプレゼント❣️

詳しくは????https://t.co/PsxTES4rBb pic.twitter.com/SVKsqv3hQ8

— EDENS ZEROプロジェクト公式 (@EDENSZERO_PJ) June 17, 2020
Mashima also posted his comment on the TV anime adaptation:
"An anime adaptation is decided! I'm really excited to see the atmosphere of the Sakura Cosmos and the battle scenes using the Ether Gear. You can also look forward to it, everyone! And, how the voice of Happy will be?"
【#EDENSZERO 真島ヒロ先生からコメント到着‼️】

アニメ化決定しました!桜宇宙(さくらコスモス)の雰囲気やエーテルギアを使ったバトルシーンをすごく楽しみにしています。みなさんも、期待してお待ちください!あとハッピーの声、どうなるんだろう? 
真島ヒロhttps://t.co/PsxTES4rBb pic.twitter.com/zUPadk8HVI

— EDENS ZEROプロジェクト公式 (@EDENSZERO_PJ) June 17, 2020
---
Source: "EDENS ZERO Project" official Twitter
(C) Hiro Mashima/KODANSHA