GA-110JDB model to ship in August in Japan and select retailers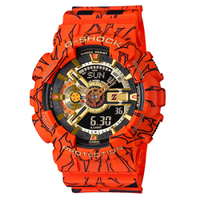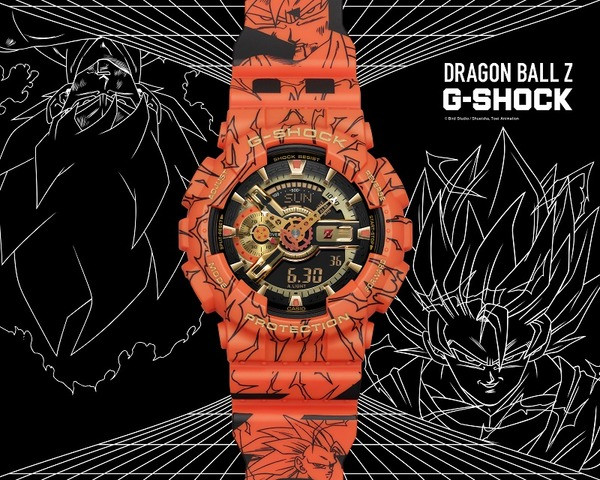 Casio is one of the world's foremost Japanese conglomerates, having created many products which we now deem staples of everyday living, everything from calculators, cash registers, musical instruments and they even pioneered the digital quartz watch. One of the brand's best known product lines in the wristwatch sector is the evergreen G-SHOCK brand of watches, so named for their rugged design and ability to easily withstand abuse that would render many other wristwatches unusable.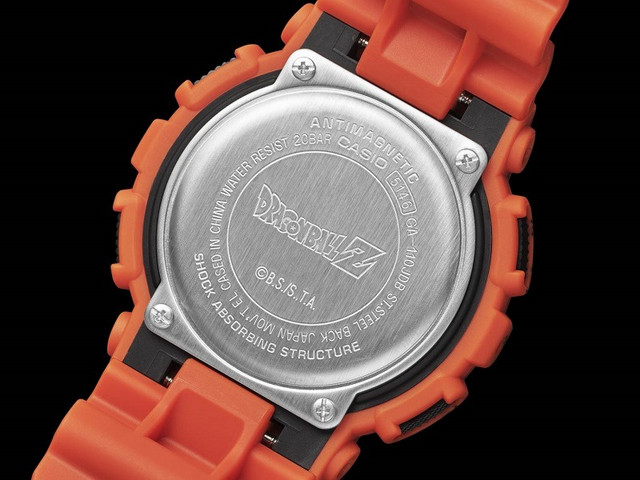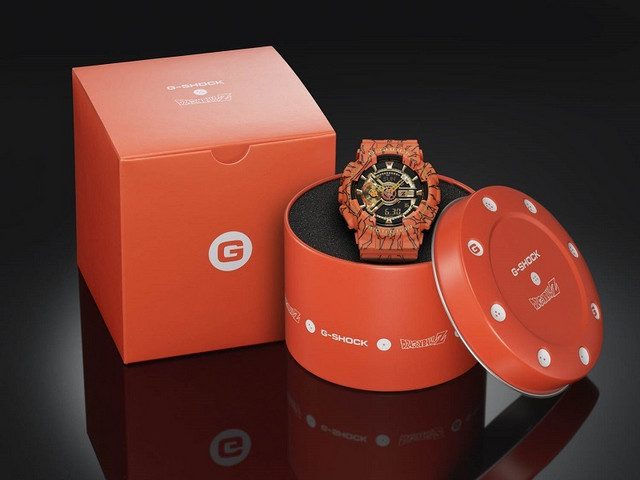 Casio's latest collaboration for the G-SHOCK line involves the one and only DRAGON BALL Z franchise in a model specific variant of its mid-range GA-110 wristwatch, which features a larger than average watch face and is a hybrid analog/digital model, featuring digital displays inset around the analog hour markers done up in the unmistakable orange and gold Dragon Ball Z motif. This specific model even features such touches as the Z logo on the 3 'o clock position and a four star Dragon Ball at the 9 'o clock position in the center of the stopwatch complication, cementing this watch as a must own for Dragon Ball Z super fans and G-Shock collectors alike.
The wristwatch will be available starting on August 8th for ¥26,400 or $246 at current exchange rates, and Casio makes it a habit of making such models easily available for purchase through select international dealers, although this one is likely to get snapped up quickly. I would set a reminder for that day to make sure you get your hands on the first run because there's no telling if it will get a second or third production run. This would also go great with my Dragon Ball Z hi-tops.
via AnimeAnime!

Images from Casio PR ©Bird Studio / Shueisha, Toei Animation