Star-studded creative team helms the latest Crunchyroll Original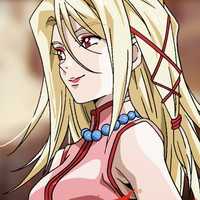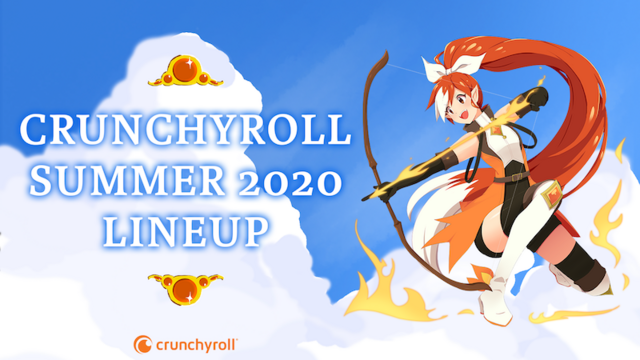 When it comes to anime from some of the most renowned creators out there, you don't get much more interesting than GIBIATE. The series was confirmed as a Crunchyroll Original along with its reveal as part of the Crunchyroll Summer 2020 lineup, so read on for a few more reasons you'll want to keep your eyes on GIBIATE this summer.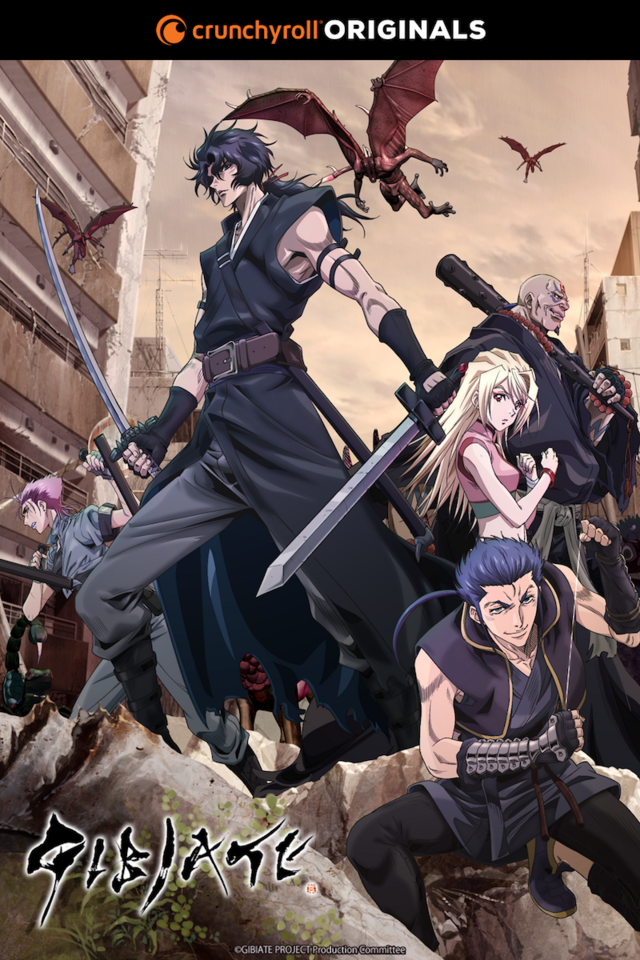 Navigation
Launch Time: July 15
Territories: North America, Central America, South America, Europe, Africa, Oceania, the Middle East, and CIS
Show Page (Coming Soon!)
In 2030, people in Japan are turning into different forms of monsters based on their age, sex and race. The illness is named 'Gibia' - after being rich in variety like gibier. A pair of samurai and ninja appear in the blighted wasteland of Japan. They both travelled from the early Edo period, fighting together with help from a doctor who tries to find a cure for Gibia. Facing ceaseless attacks from Gibia, and outlaws that attack travelers for food, they start the dangerous journey with enemies all around.
Sensui Kanazaki
VA: Tetsuya Kakihara (Natsu in Fairy Tail)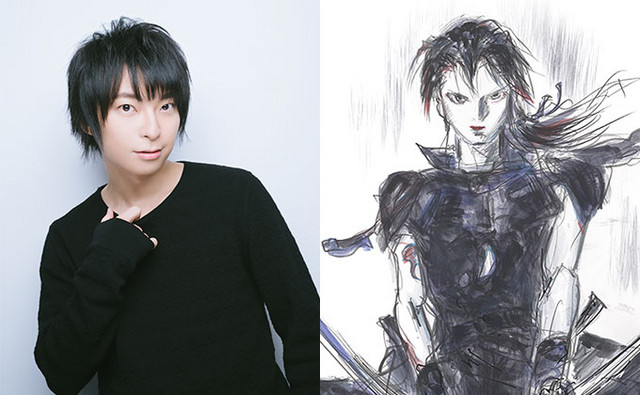 A samurai who travelled from the early Edo period.
As known as 'Senningiri' (thousand men slasher), he has cut down numerous enemies during the Sengoku period with his twin blades of Japanese katana and Western sword.
However, he makes himself a commandment against killing now.
Kathleen Funada
VA: Yukiyo Fujii (Sailor Saturn in Sailor Moon Crystal)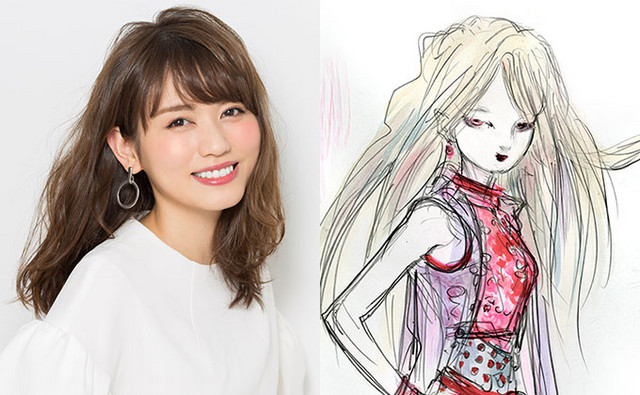 Dr.Yoshinaga's assistant. An optimistic half-blood girl, not good at fighting.
But she manages to save Sensui and Kenroku just as they have arrived at the modern world.
Kenroku Sanada
VA: Hiroki Touchi (Michael Scofield in Prison Break)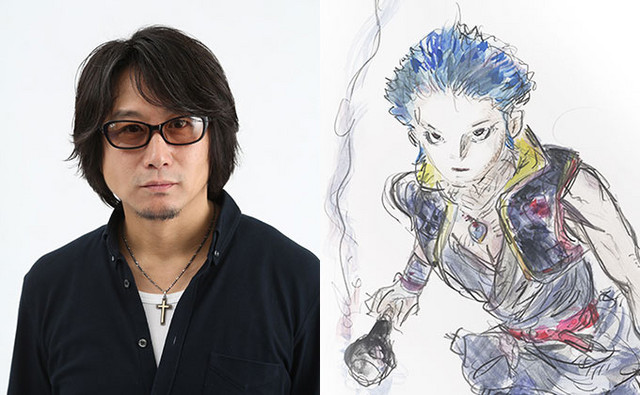 A ninja who travelled from the early Edo period with Sensui.
A blood relative to the Sanada Family, the Sengoku-daimyo of Shinano Domain.
He is cheerful and energetic, fighting against Gibias with his bombs.
Yukinojyo Onikura
VA: Michio Hazama (Count Dooku in Star Wars)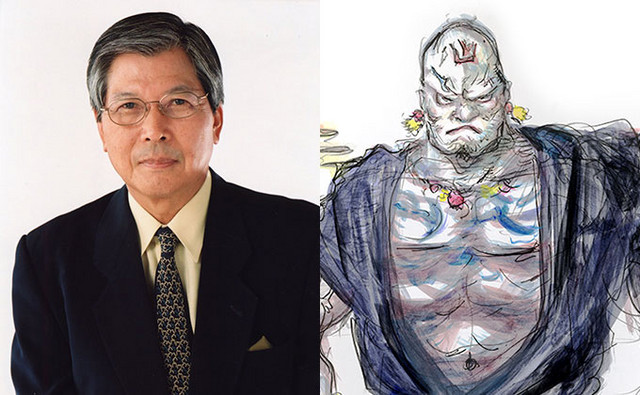 A warrior monk from the Sengoku period who is good at fighting with clubs. Bold, firm, but delicate characteristics.
Dr. Yoshinaga
VA: Shuichi Ikeda (Char Aznable in Mobile Suit Gundam)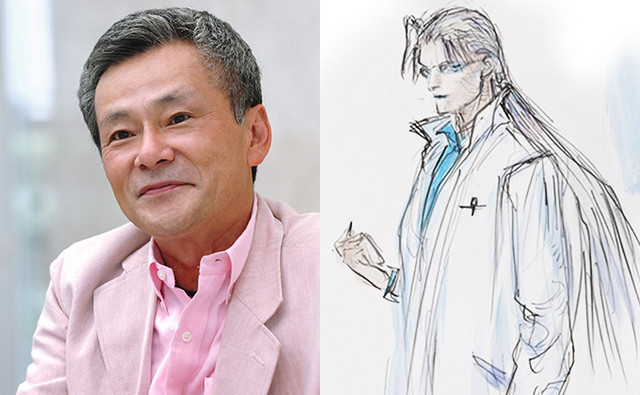 Hatonami Ayame
VA: Hiroki Nanami (Shizuno in Somali and the Forest Spirit)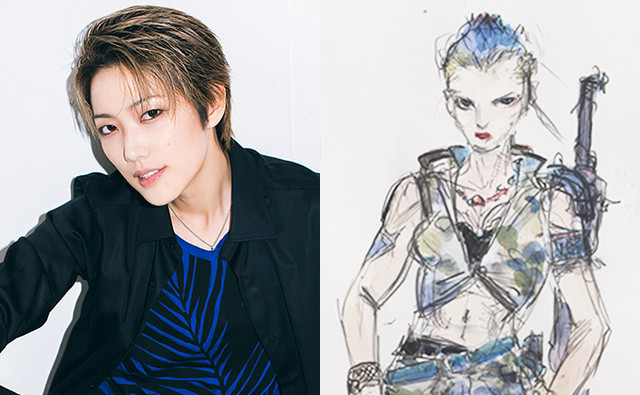 Mikimoto Isao
VA: Hiromi Sakimoto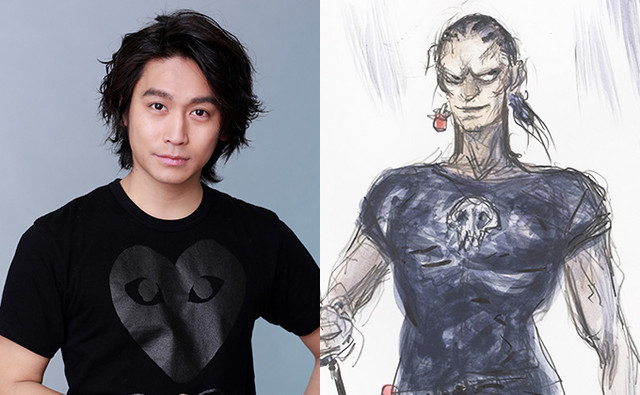 Funada Yurika
VA: Emi Itou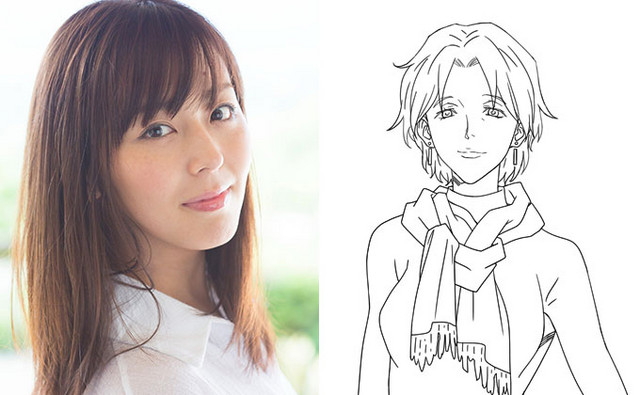 Original Story
Ryo Aoki
Director
Masahiko Komino
Character Design
Yoshitaka Amano (Final Fantasy, Vampire Hunter D)
Monster Design
Naoki Serizawa (Saru Lock)
Sound Director
Yuzo Koshiro (Actraiser, Streets of Rage)
Opening Theme Performer
Yoshida Brothers
Ending Theme Performer
Sugizo, Maki Ohguro
Executive Producer
Ryo Aoki
Animation Production
TMS Entertainment
Development
Gibiate Project
The project was launched by legendary Japanese creators in October 2018, including Yoshitaka Amano (character designer), Naoki Serizawa (monster designer), and Yuzo Koshiro (music composer).
In May, after just two weeks, the third GIBIATE trailer managed to surpass 3.3 million views on YouTube around the world.