The fantasy series has printed 1.15 million copies since May 2013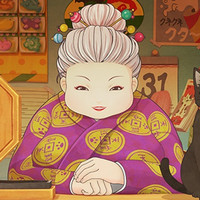 Toei Animation has confirmed that a TV anime adaptation of Reiko Hiroshima's children novel series Fushigi Dagashiya Zenitendo (Mysterious Candy Store Zenitendo) is in the works.
The fantasy novel series featuring the illustrations by jyajya has been published by Kaiseisha since May 2013. So far 13 volumes have been released, printing more than 1.15 million copies. Its first volume was ranked second in the second annual children book popularity poll in May 2020 voted by Japanese primary school students.
Synopsis:
"Zenitendo is a mysterious candy store that only the lucky ones can reach. Beniko, the owner of the store, offers a variety of candy to meet the needs of each person. But if you don't eat it or use it in the right way... It's up to you whether you will be happy or unhappy!"
An episode from the anime, based on "Tsuritaiyaki" from the novel's first volume, was included in the lineup for the latest "Toei Manga Matsuri" (Toei Manga Festival), which was originally set to be released in Japan on April 24. But the festival screening multiple short movies for children has been postponed to a future date due to the COVID-19 outbreak. The nine-minute episode was directed by Satoshi Tomioka (USAVICH) on a screenplay by Yuji Kobayashi (Sailor Moon Crystal).
【ニュース】
シリーズ累計115万部突破の大人気シリーズ「ふしぎ駄菓子屋 銭天堂」のテレビアニメ化が決定しました!
今後のアニメ情報は続報をお待ちください!https://t.co/7olih1ci5k pic.twitter.com/xWagbqA0lf

— 東映アニメーション公式 (@toeianime_info) June 23, 2020
Novel's 1st and 13th volume covers: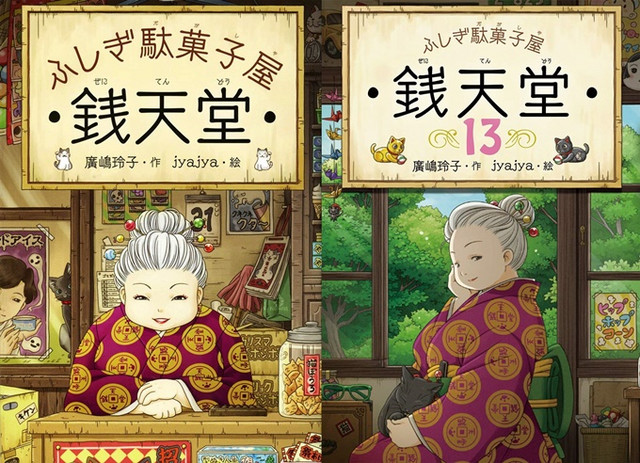 Trailer for "Toei Manga Matsuri":
---
Source: "Fushigi Dagashiya Zenitendo" TV anime teaser site, Toei Animation official Twitter, "Toei Manga Matsuri" official website
©Reiko Hiroshima, jyajya/Kaiseisha/Zenitendo Production Committee