The WEBTOON series comes to life as a Crunchyroll Original!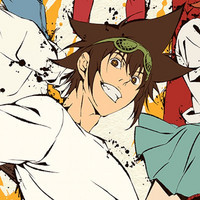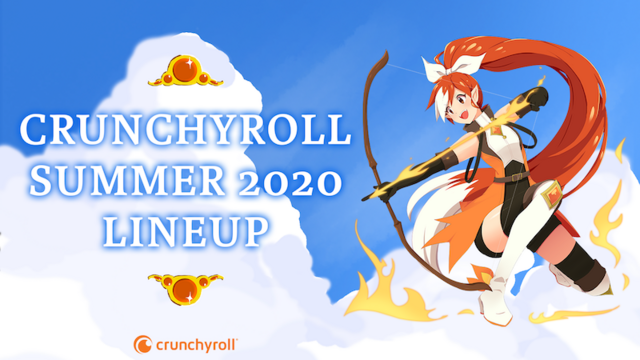 Along with the Crunchyroll Summer 2020 Lineup comes the premiere of another Crunchyroll Original: the anime adaptation of Yongje Park's hit WEBTOON series The God of High School! The action heats up starting July 6, and you can enter the tournament yourself with our full spotlight overview below.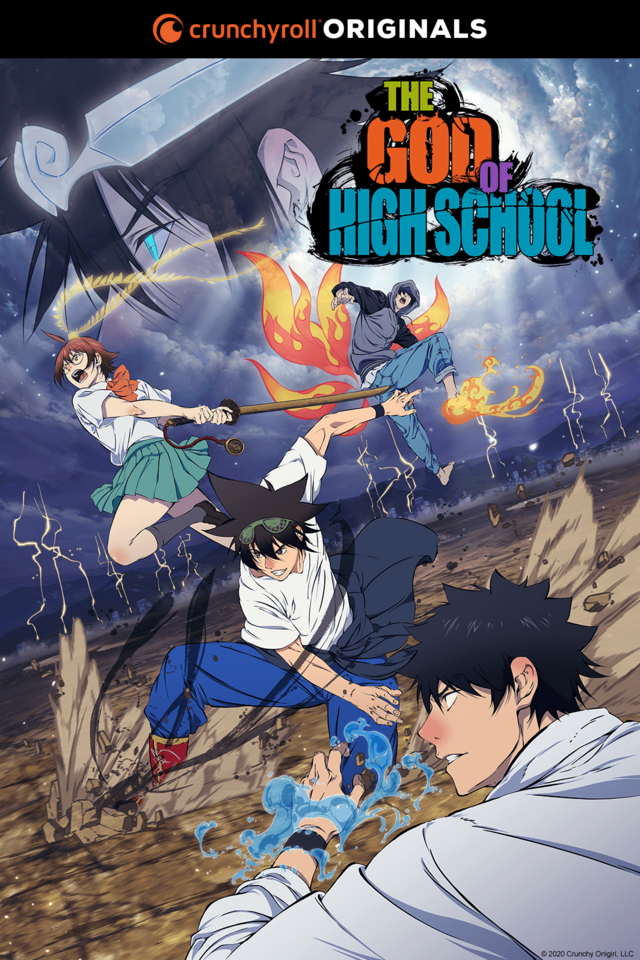 Navigation
Launch Time: July 6
Territories: North America, Central America, South America, Europe, Africa, Oceania, the Middle East, and CIS
Show Page (Coming Soon!)
Jin Mori has proclaimed himself the strongest high schooler.
His life changes when he's invited to participate in "God of High School," a tournament to determine the strongest high schooler of all.
He's told that if he wins, any wish he makes will be granted...
All the participants are powerful contenders who fight their hardest for their own wishes.
What awaits them at the end of the tournament?
A chaotic battle between unbelievably strong high school students is about to begin!
Han Daewi
VA: Kentaro Kumagai (Haruhiko Takase in Tsuredure Children, Theo Cornaro in Record of Grancrest War)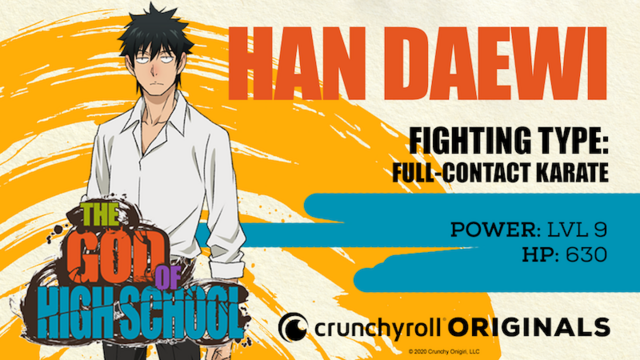 Park Ilpyo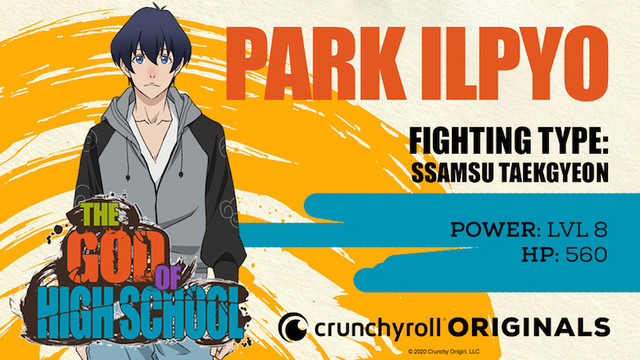 Yoo Mira
VA: Ayaka Ohashi (Ran Shibuki in Aikatsu!, Aki Adagaki in Masamune-kun's Revenge)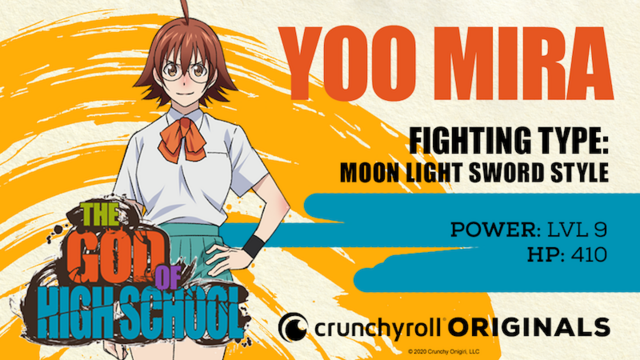 Jin Mori
VA: Tatsumaru Tachibana (Toratarou Kobayashi in Case File nº221: Kabukicho)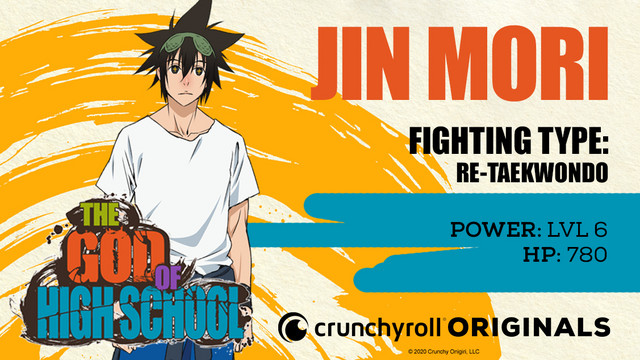 Park Mujin
VA: Daisuke Namikawa (Hisoka in Hunter x Hunter)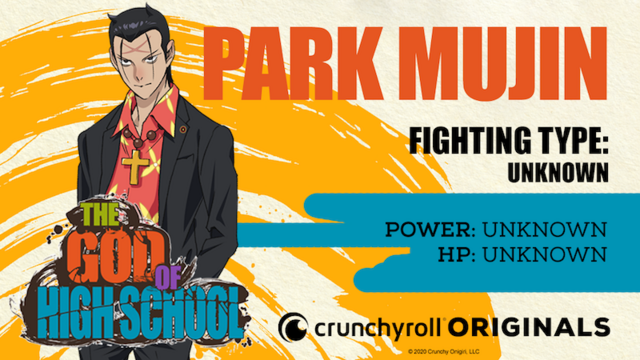 Original Creator
Yongje Park
Director
Seong Ho Park
Series Composition
Kiyoko Yoshimura
Character Designer
Manabu Akita
Music
Arisa Okehazama
Art Director
Kuniko Iwatani
Sachiko Nishiguchi
Director of Photography
Shigeki Asakawa
Sound Director
Kisuke Koizumi
Color Designer
Ami Kutsuna
Editor
Satoshi Aihara
Opening Theme Performer
KSUKE
Ending Theme Performer
CIX
Animation Production
MAPPA
Shortly after the adaptation was announced, some of the team members behind it commented on production. Here's what they had to say:
"Our team is rich with international influence, not just from Japan, but Korea and America and other places, too, and we're working hard to create an anime that people all over the world will be able to enjoy. We hope everyone will have fun watching God of High School."
- From the whole God of High School Team at MAPPA
We also have a comment from the creator of the series, Yongje Park:
2020 marks exactly 10 years since I started publishing The God of High School.
After 10 years, The God of High school is being animated.
Maybe this is the best moment of my life… that's how happy I feel.
I wish that I can share my happiness with you.
In addition to that, here are some special illustrations by character designer Akita Manabu and director Park Sunghoo.
Akita Manabu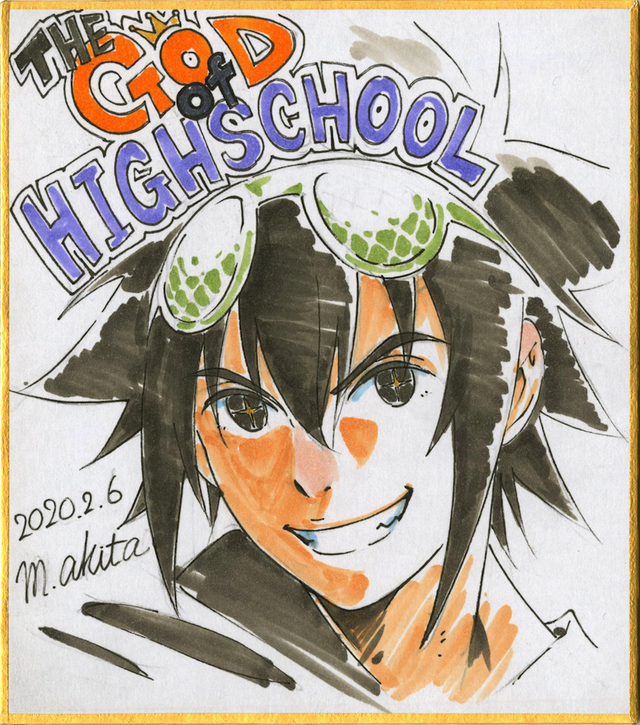 Park Sunghoo