The latest installment of the nationally popular "Pretty" anime franchise has been aired since April 2018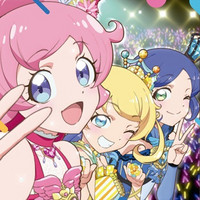 The official Twitter for the TV anime Kiratto Pri☆Chan announced today that it will resume broadcasting in Japan with its 107th episode on July 5, 2020. The broadcast of the idol-themed TV anime's new episodes has been stopped after its 106th episode on April 26, for the safety of program production against the spread of the COVID-19 infection.
Followin the very successful PriPra series aired for four years from 2014 to 2018, the latest installment of the long-running Pretty anime franchise co-produced by Tatsunoko Productions in Japan and DONGWOO A&E in Korea premiered in April 2018 and has entered its third season this April. Instead of new episodes, selected episodes from the past seasons have been rebroadcast for two months since May 3.
お待たせしました!
アニメ『キラッとプリ☆チャン』最新話が7月5日(日)からオンエアースタートです!7月5日(日)は第107話「キラッCHU、アイドルになりたいッチュ!」。
データ放送も再開しますよ♪

皆さんぜひ観てくださいね✨レッツ GO TO プリ☆チャン!#GOTOプリチャン #prichan pic.twitter.com/dwpISTA8Oy

— アニメ「キラッとプリ☆チャン」公式アカウント (@prichan_PR) June 26, 2020
Third season key visual: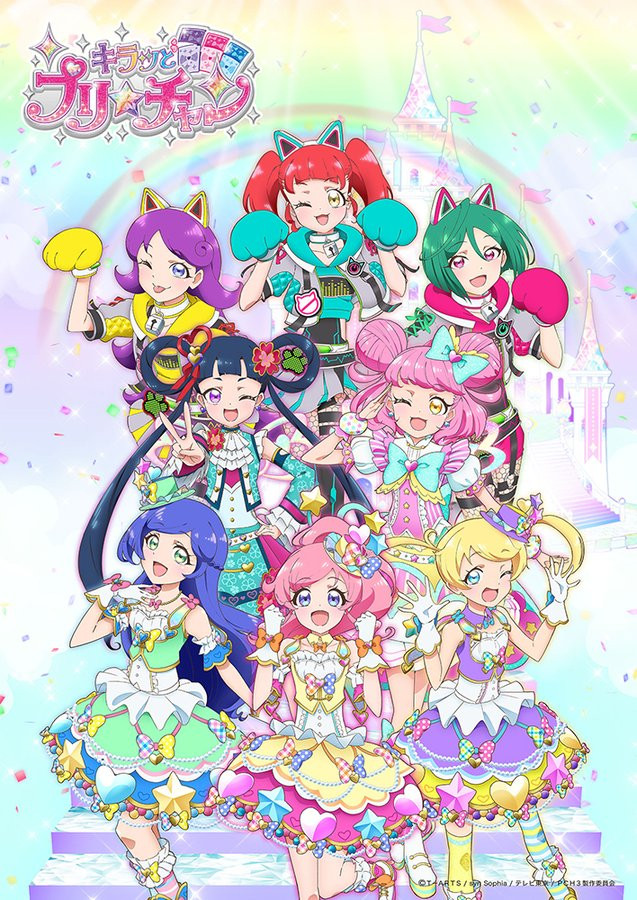 TV anime "Kiratto Pri☆Chan" main staff:
Director: Ikehata Hiroshi (Robot Girl Z, Magical Circle Guru Guru)
Series Composition: Kazuho Hyodou (Himegoto, ReLIFE)
Character Designer: Hajime Mitsuda (AKIBA'S TRIP)
Music: Tatsuya Kato (Free!, Love Live! Sunshine!!)
Anime Production: Tatsunoko Production, Dongwoo A & E
Main voice cast:
Mirai Momoyama: Koko Hayashi (Run Girls, Run! member/Ayumi Hayashi in Wake Up, Girls! New Chapter)
Emo Moegi: Miyu Kubota (i☆Ris member/Sophy Hojo in Pripara)
Rinka Aoba: Nanami Atsugi (Run Girls, Run! member/Itsuka Atsugi in Wake Up, Girls! New Chapter)
Anna Akagi: Yu Serizawa (i☆Ris member/Mirei Minami in Pripara)
Sara Midorikawa: Yuki Wakai (i☆Ris member/Reona West in Pripara)
Mel Shido: Yuuka Morishima (Run Girls, Run! member/Otome Morishima in Wake Up, Girls! New Chapter)
Anju Shiratio: Suzuko Mimori (Umi Sonoda in Love Live!)
Maria Kanamori: Himika Akaneya (Laala Manaka in PriPara)
Suzu Kurokawa: Sora Tokui (Nico Yazawa in Love Live!)
KiraCHU: Nanami Yamashita (Pepprr Taiyo in PriPara)
Melupan: Nichika Omori (Chiri Tsukikawa in PriPra)
Ravily: Minami Tanaka (Non Manaka in PriPara)
---
Source: "Kiratto Pri☆Chan" official Twitter
© T-ARTS/syn Sophia/TV Tokyo/PCH Production Committee