The 20th-anniversary edition anime Blu-ray box will be also released on July 22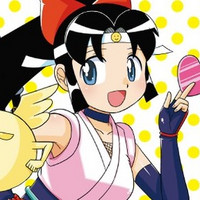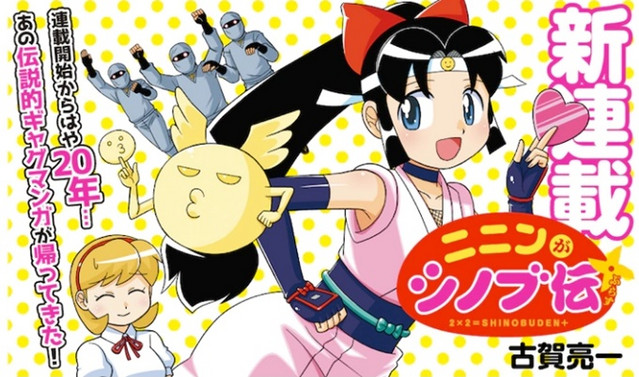 Manga artist Ryoichi Koga announced on his official Twitter last night that his new series Ninin ga Shinobuden Plus / 2×2 = Shinobuden + started serialization on KADOKAWA's Comic Newtype website. It has been 20 years since the original series Ninin ga Shinobuden (Ninja Nonsense in the West) was launched in July 2000.
The ninja comedy manga was originally serialized in MediaWorks' Monthly Comic Dengeki Daioh from July 2000 to January 2006 and compiled in four tankobon volumes.
He first wrote, "Since this is the first Shinobuden in a long time, I would be glad if you can enjoy it as a kind of extra edition, like 'the chapter 0.' I hope you will like it.'
今回は久しぶりのシノブ伝なので「0話」という感じの番外編的な感じで楽しんでいただけますと嬉しいです。よろしくお願いいたします。

— 古賀亮一 (@kryo1) June 26, 2020
Then, he thanked that he had received so many positive replies, "Thanks for all replies for Shinobuden Plus! To be honest, I was pretty scared of what I would do if no one read it, but I'm happy that so many people enjoyed it. I'm glad I drew it... If you've not read it yet, please check it out from here."
シノブ伝+(ぷらす)にたくさんのリプありがとうございます!正直誰も読まなかったらどうしようとかなり怯えてましたが、たくさんの皆さんに楽しんでいただけたようでとても嬉しいです。描いて良かった・・・。まだ読まれてない方はこちらから是非どうぞ。https://t.co/usJ5mW2p4B

— 古賀亮一 (@kryo1) June 26, 2020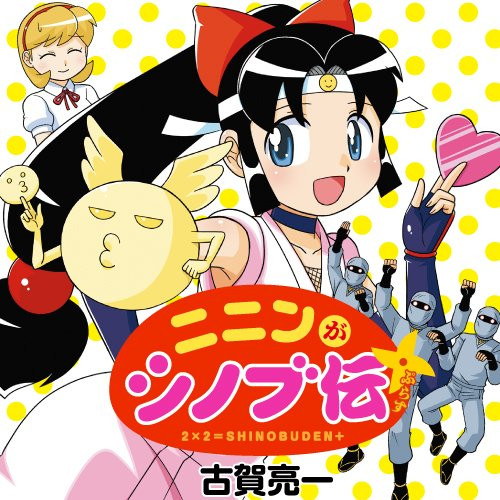 Manga original tankobon 1st and 4th volume covers: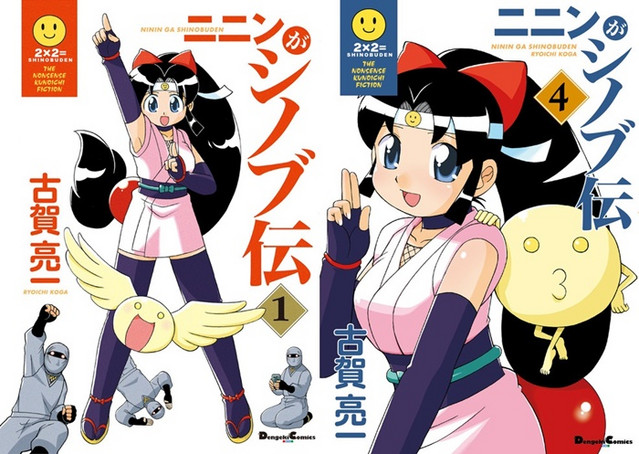 ---
The manga's TV anime adaptation featuring Nana Mizuki as the voice of the protagonist Shinobu was aired for 12 episodes from July to September 2004. As reported, to celebrate the manga's 20th anniversary, Frontier Works will release the 10,780-yen 20th anniversary edition Blu-ray box of the TV anime on July 22, 2020.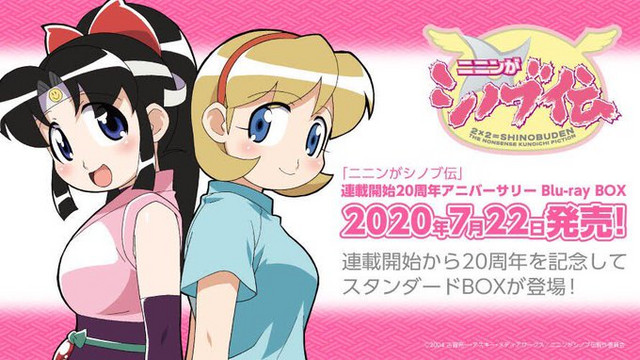 The TV anime Ninin ga Shinobuden / Ninja Nonsense is available in sub and dub on Crunchyroll.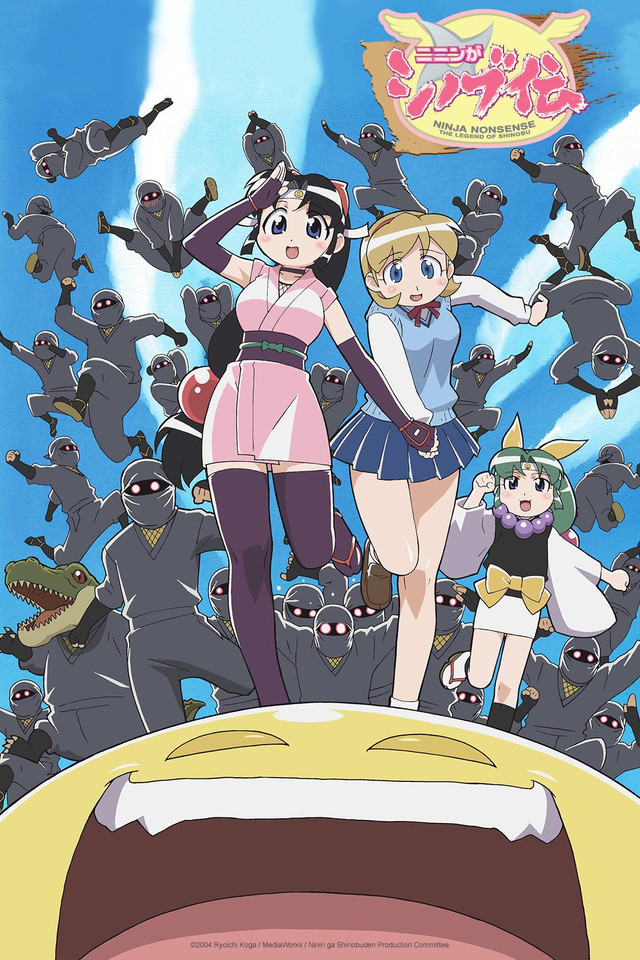 ---
Source: Ryoichi Koga Twitter
(C)2002, 2006 RYOICHI KOGA
(C) 2004 Ryoichi Koga / MediaWorks / Ninin ga Shinobuden Production Committee