The live-action film adaptation of the popular boys love manga will open on September 4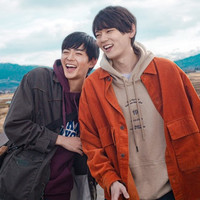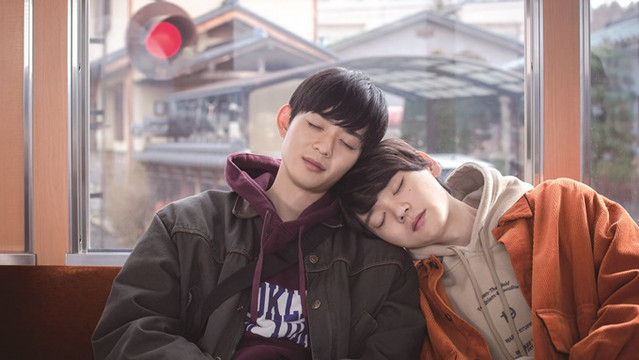 A 70-second full trailer for the upcoming live-action film adaptation of Cocomi's boys love manga Restart wa Tadaima no Ato de / Restart after Come Back Home is now streaming on YouTube. Starting with a kiss scene, the clip introduces the two protagonist boys' various intimate relationships, including taking a bath together.
Also, the film's official website has announced that it is set to be released in 35 theaters across Japan on September 5, 2020. Advance tickets will go on sale at the theaters from July 3.
Poster visual with a tagline: "I want to be with you."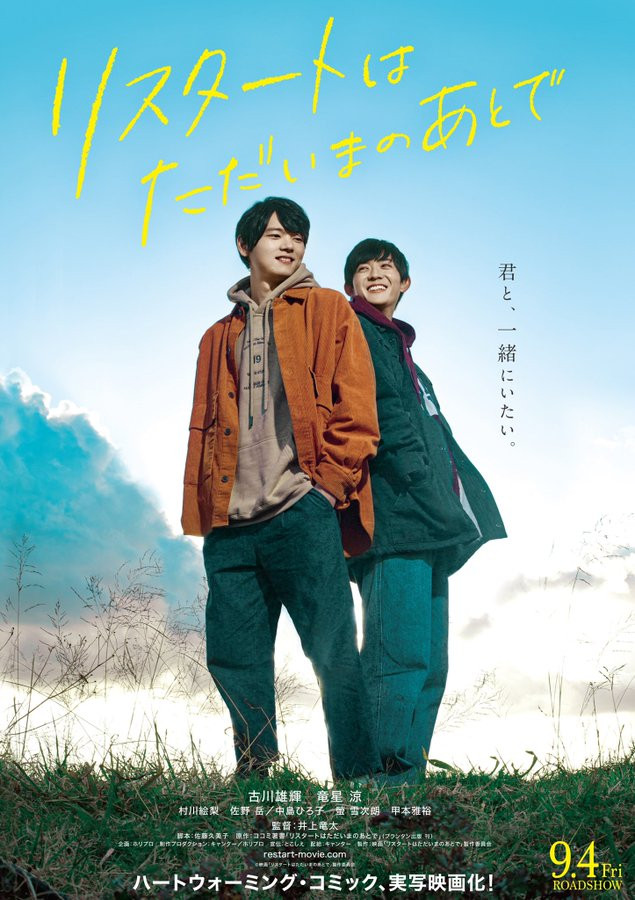 The manga was published from France Shoin's boys love imprint Printemps Shuppan in January 2019. Its story centers on Mitsuomi Kozuka (25), who was born and raised in a remote rural area. He came to Tokyo when she entered high school, then was fired at a company and went back to my hometown for the first time in ten years. It is a rural town that nothing has changed from then. But the only thing different from the old days is an encounter with Yamato who is the same as Mitsuomi. He has been adopted by Kumai, an old man in Mitsuomi's neighborhood.
32-year-old Yuuki Furukawa (Naoki Irie in Itazura na Kiss -Love in TOKYO) is cast as Mitsuomi Kozuka, while 27-year-old Ryo Ryusei (Daigo Kiryu /Kyoryu Red in Zyuden Sentai Kyoryuger) plays Yamato. Ryuta Inoue, who has been served as the producer for Shokubutsu Zukan (2016) and Perfect World (2018), makes his feature film directorial debut on a screenplay by Kumiko Sato (Tsuribaka Nisshi series).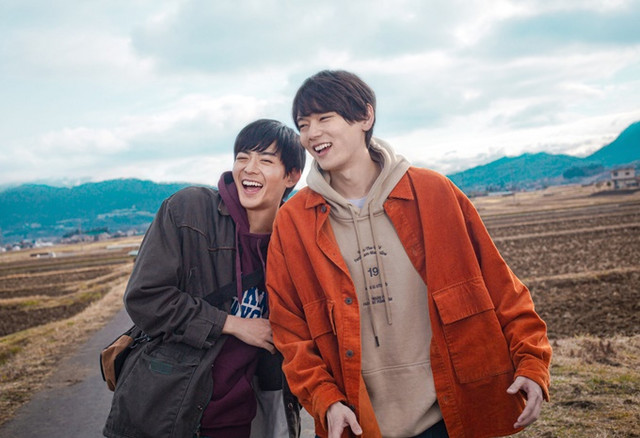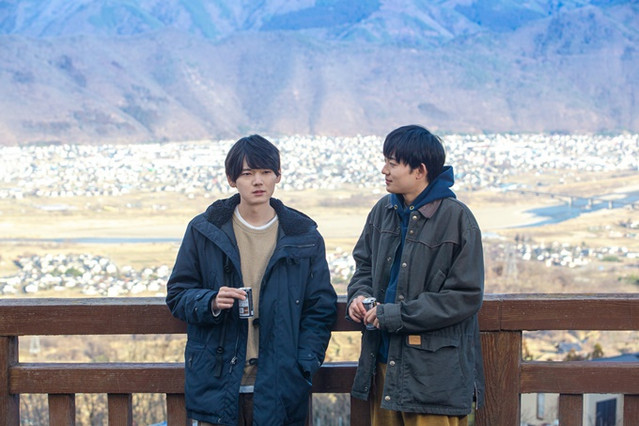 ---
Source: "Restart after Come Back Home" live-action film official website / Twitter