Eine kleine Preview zum Crunchyroll Original und Interview mit dem Musikteam der Serie!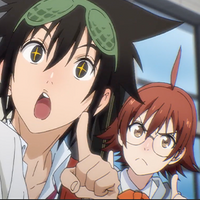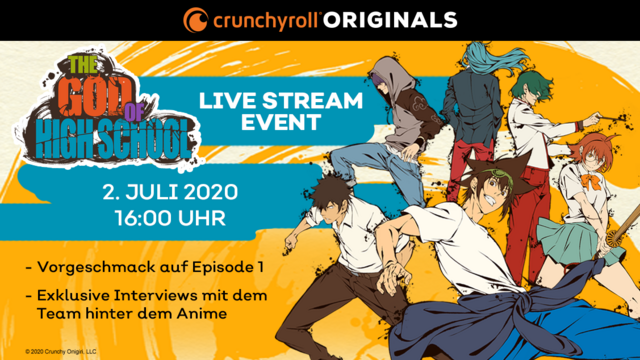 Freut ihr euch schon auf The God of High School? Nun, bevor es am 6. Juli mit dem Crunchyroll Original losgeht, haben wir hier schonmal etwas für euch: Die ersten fünf Minuten der ersten Folge in einer exklusiven Preview. Doch dies ist bei weitem nicht alles.
So haben wir mit Hilfe des Animationsstudio MAPPA ein ganzes digitales Event für euch auf die Beine gestellt! So könnt ihr im 35-Minuten langen Video neben der Preview der ersten Folgen folgende Dinge erwarten:
Ein von Cruchyroll-Moderator Tim Lyu moderiertes Panel, in welchem Musikproduzent Yoshiki Kobayashi und Komponistin Arisa Okehazama uns etwas zur Musik die Serie erzählen.
Eine Botschaft von KSUKE und CIX, den Künstlern hinter dem Opening und dem Ending der Serie
Einige Worte von den Synchronsprechern der Serie. So richten sich Tatsumaru Tachibana (Jin Mori), Kentaro Kumagai (Han Daewi) und Ayaka Ohashi (Yoo Mira) an euch.
Zu guter letzt könnt ihr auch noch einen ersten Blick auf die Kommende "Behind the Scenes"-Dokumentation zu The God of High School werfen.
Das gesamte Event könnt ihr am Donnerstag, den 2. Juli um 16 Uhr auf unserem YouTube-Kanal sehen. Lasst also auf jeden Fall ein Abo da, um es nicht zu verpassen!