The 11-episode TV anime series is available on Crunchyroll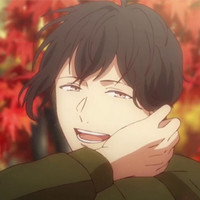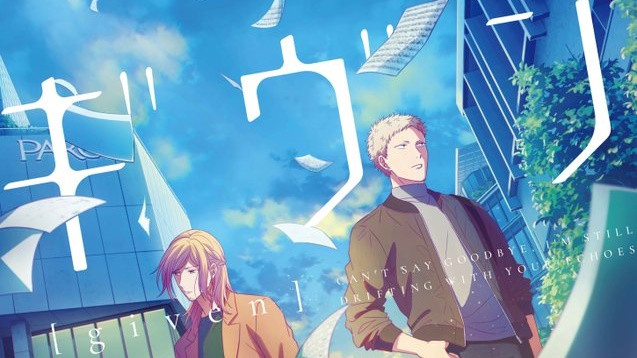 The official website for the anime adaptation of Natsuki Kizu's boys love manga given announced today that a new release date for its feature film edition is set for August 22, 2020. The film was originally scheduled to be released in Japan on May 16, but has been postponed due to the COVID-19 outbreak. Unfortunately, the manga's stage play adaptation, which was set for this summer, was already canceled.
The manga author Kizu says, "Now, I'm very grateful that the film 'given' will be able to be released and that there are people who want to see it in this kind of situation. I think it's a tremendous good fortune. I'm so glad, thank you." And the film's director Hikaru Yamaguchi adds, "Sorry for the long wait. We made this film with a hope that it can be enjoyed by both of those who have been following it from the manga and the TV anime, and that it can be gentle support for the audience. The songs in this film are all truly wonderful. Please enjoy it."
The TV anime given was aired for 11 episodes from July to September 2019 on Fuji TV's midnight programming block Noitamina. And this upcoming sequel film focuses on the love relationship among the band given's bassist Haruki Nakayama, drummer Akihiko Kaji, and Akihiko's roommate and ex-boyfriend Ugetsu Murata.
「映画 ギヴン」の公開日が2020年8月22日(土)に決定しました!

映画の公開を楽しみに待ってくださっている皆さまに、次の物語、次の音楽をお届けできること、嬉しく感じております!

映画の情報は #ギヴン 公式HP、本Twitterにて随時お知らせいたします。https://t.co/B33eSX976l pic.twitter.com/BIsxbnMysI

— 『映画 ギヴン』公式|8月22日(土)公開 (@given_anime) July 3, 2020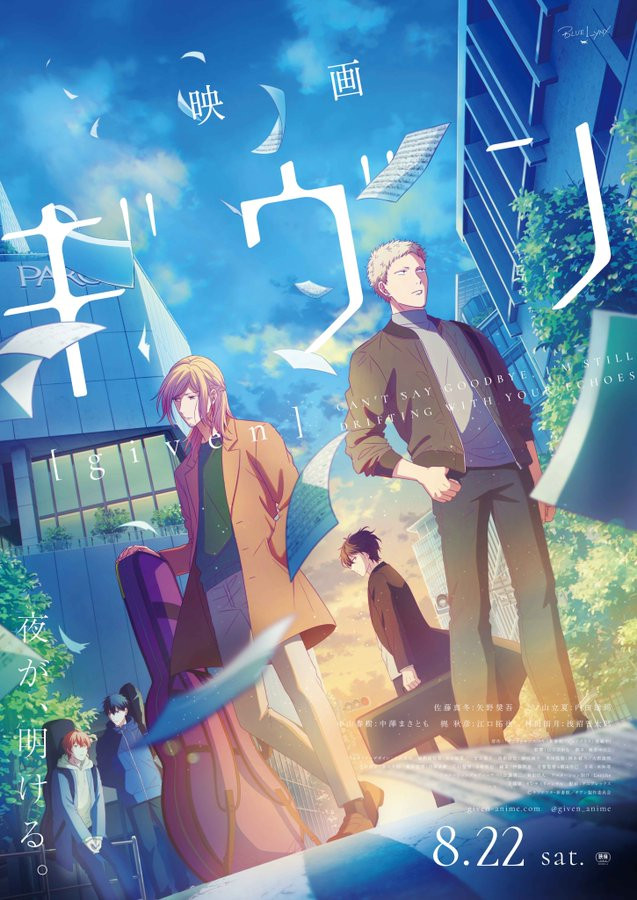 ---
The TV anime given animated by Lerche has been simulcast on Crunchyroll to its members worldwide except Aisa.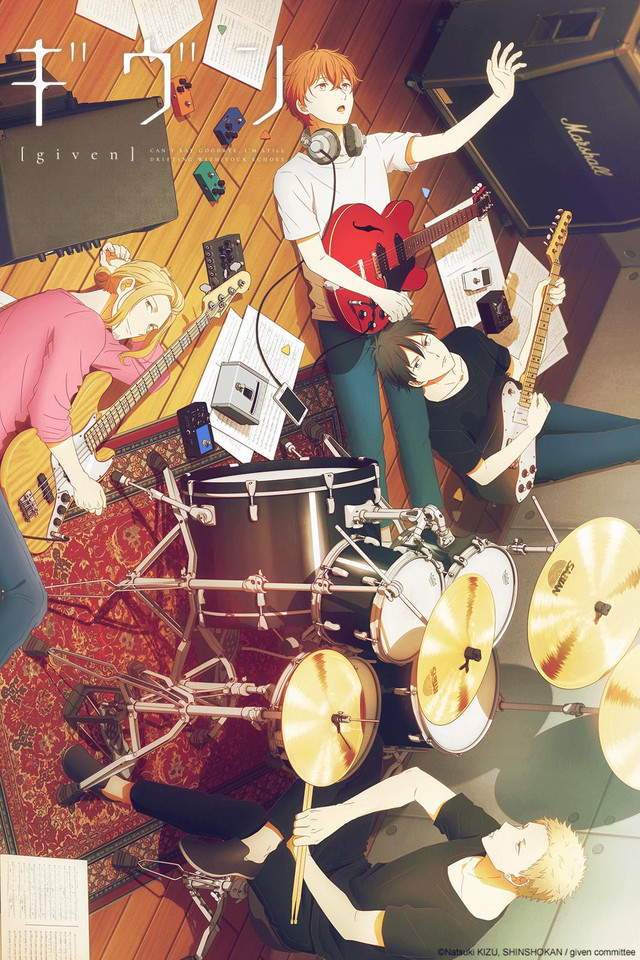 TV anime "given" synopsis:
Somehow, the guitar that he used to love to play and the basketball games that he found so fun just lost their appeal... That was until Ritsuka Uenoyama randomly met Mafuyu Sato. Ritsuka had started losing his passion for music in his everyday life, but then he hears Mafuyu sing for the first time. The song resonates with his heart and the distance between them starts to change.
---
Source: "given" anime official website / Twitter
©Natsuki KIZU, SHINSHOKAN/given committee