The theatrical release comes from the upcoming second season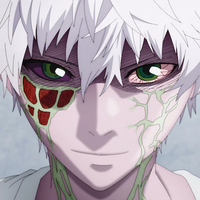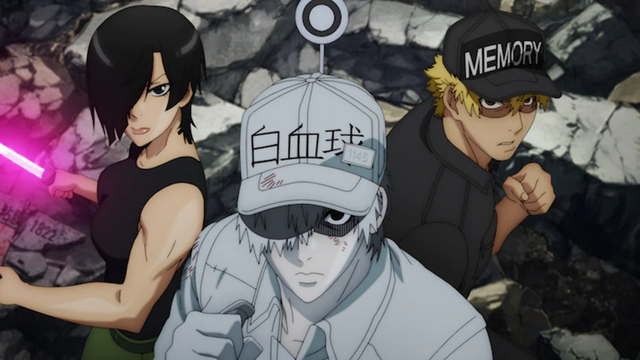 The cells that keep our body going have their work cut out for them in their latest PV!
The popular Cells at Work!, based on the manga by Akane Shimizu, will be coming back for a second season in January 2021. Also, as previously announced, a theatrical release based on events from volume 5 of the manga will appear in season 2 and receive a theatrical release beforehand.
A new PV for the release shows our heroes once again encountering an old foe, this time in the stomach and intestines. We also get to hear the film's theme song, "GO! GO! Cell Festa":
本予告公開!

『「はたらく細胞!!」最強の敵、再び。体の中は"腸"大騒ぎ!』の最新映像を使用した本予告を公開

TVアニメ第2期の中で描かれる原作コミックス第5巻のエピソードをオンエアに先駆け劇場上映する本作は、9月5日(土)より上映スタート!

https://t.co/AuiPeqWuSr#はたらく細胞 pic.twitter.com/4HrbNL3Uc0

— 『はたらく細胞』公式 (@hataraku_saibou) July 4, 2020
Returning for the special will be Saori Hayami as Regulatory T Cell and Toa Yukinari as Natural Killer (NK) Cell. Joining the cast for the first time will be four voice actors as a group of surprisingly adorable lactic-acid bacilli: Yuri Yoshida (Black), Rie Takahashi (Red), Natsumi Fujiwara (Panda), and Yurika Kubo (butyl).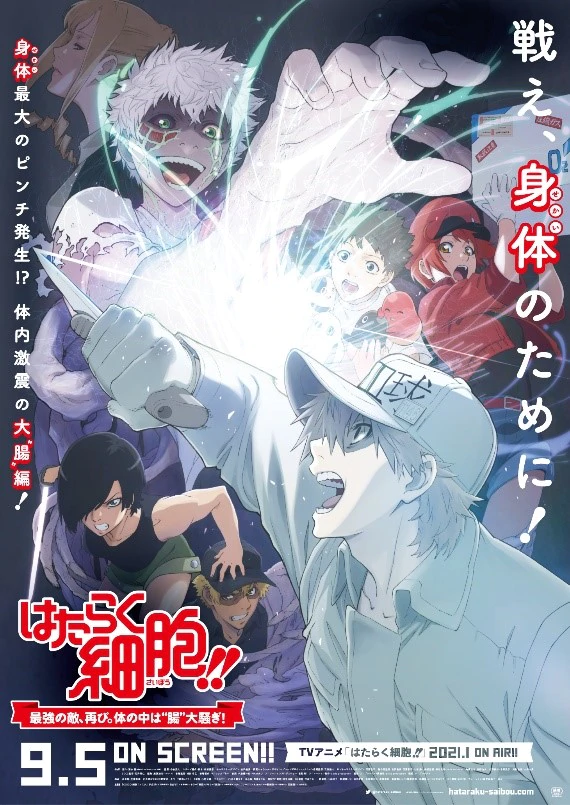 The special Cells at Work! theatrical screening will air September 5, with season 2 kicking off in January 2021.
>> Official Cells at Work! Website
Source: @hataraku_saibou, Comic Natalie