Two episodes will be aired with cast commentary in honor of Yashahime: Princess Half-Demon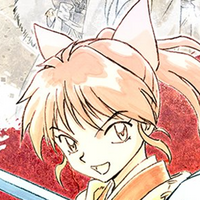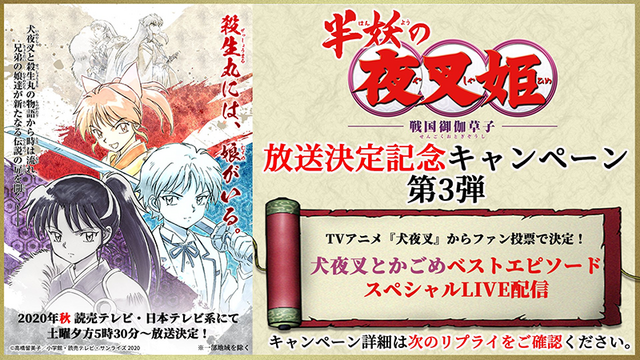 What are the best-ever episodes of Inuyasha? The fans are going to decide!
A call has gone out on the official Twitter account for the show's upcoming anime sequel, Yashahime: Princess Half-Demon. You can vote by retweeting the below tweet, then replying with the number of your favorite episode and why you're voting for it, what country you're from, and the hashtag #半妖の夜叉姫
『半妖の夜叉姫』放送決定記念キャンペーン第3弾の実施が決定!

TVアニメ『犬夜叉』全167話の中から、犬夜叉とかごめのベストエピソードを皆さんからの投票で選び生配信するスペシャル企画!

キャンペーン詳細は次のリプライ欄にて‼
#半妖の夜叉姫 pic.twitter.com/Qd6qRonOuZ

— 半妖の夜叉姫 (@hanyo_yashahime) July 6, 2020
The live stream will take place on YouTube July 18, where the top two episodes will be screened. Kappei Yamaguchi and Satsuki Yukino will also be part of the stream, in-character as Inuyasha and Kagome.
Yashahime: Princess Half-Demon is the anime-only sequel to the beloved Inuyasha, featuring the daughter of Inuyasha and Kagome and the twin daughters of Sesshomaru. At present, it's scheduled for an October 2020 release.
>> Yashahime: Princess Half-Demon Website
Source: Comic Natalie