The TV anime resumes broadcasting from its first episode today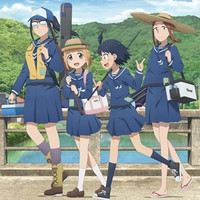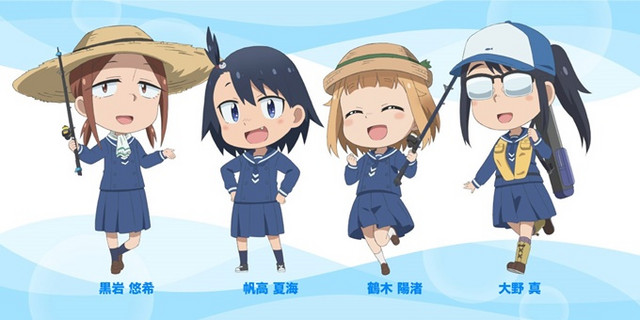 The Japanese Government's Fisheries Agency (an external bureau of Ministry of Agriculture, Forestry and Fisheries) has published a new pamphlet "Rules and Manners of Recreational Fishing" featuring a newly-drawn illustration of the TV anime Diary of Our Days at the Breakwater on its cover. You can learn about the rules and manners of recreational fishing together with the anime characters in its content.
The pamplet's PDF version can be downloaded on the official website for Fisheries Agency, and its print edition will be distributed for free at fishing-related events, workshops, and at fishing tackle stores nationwide starting in early July.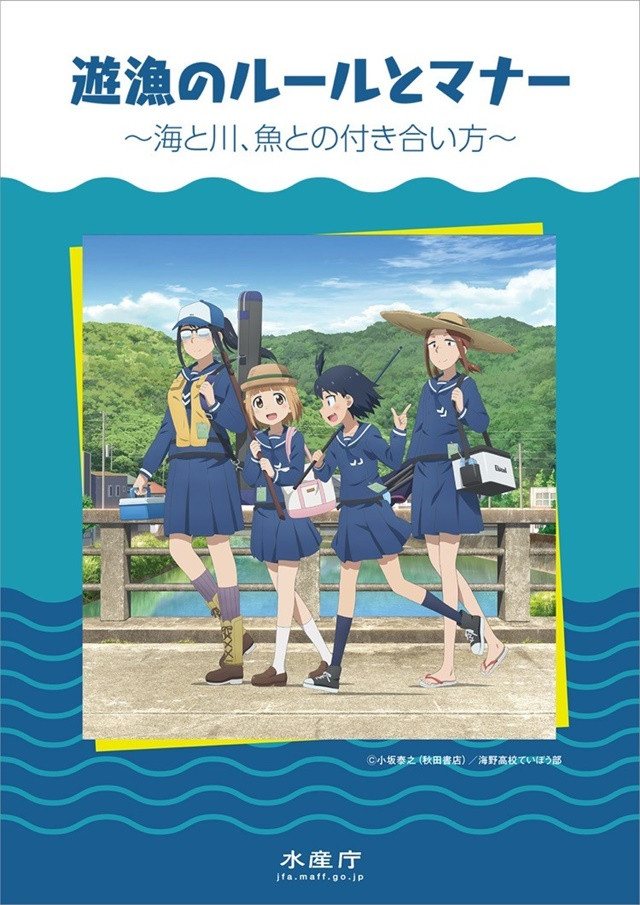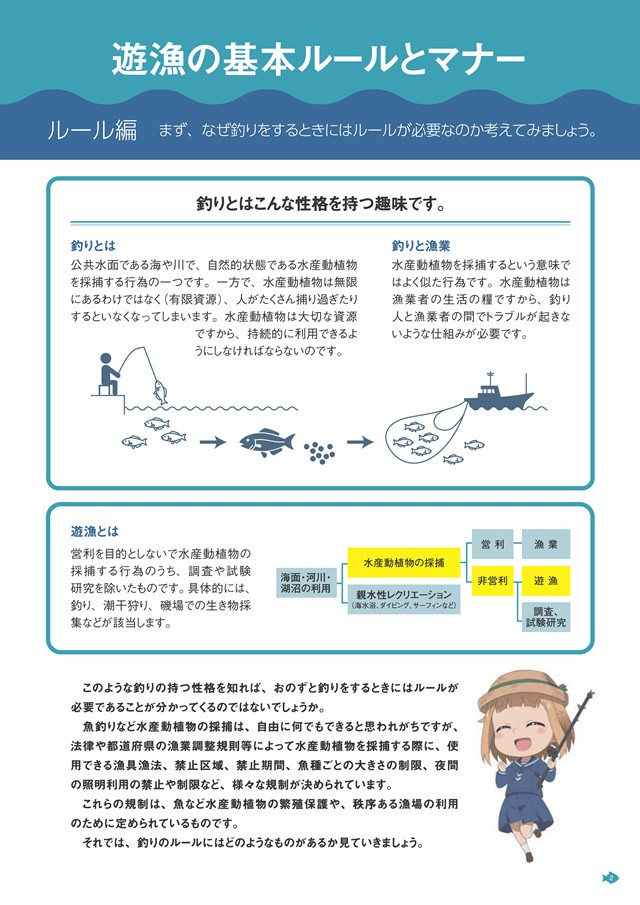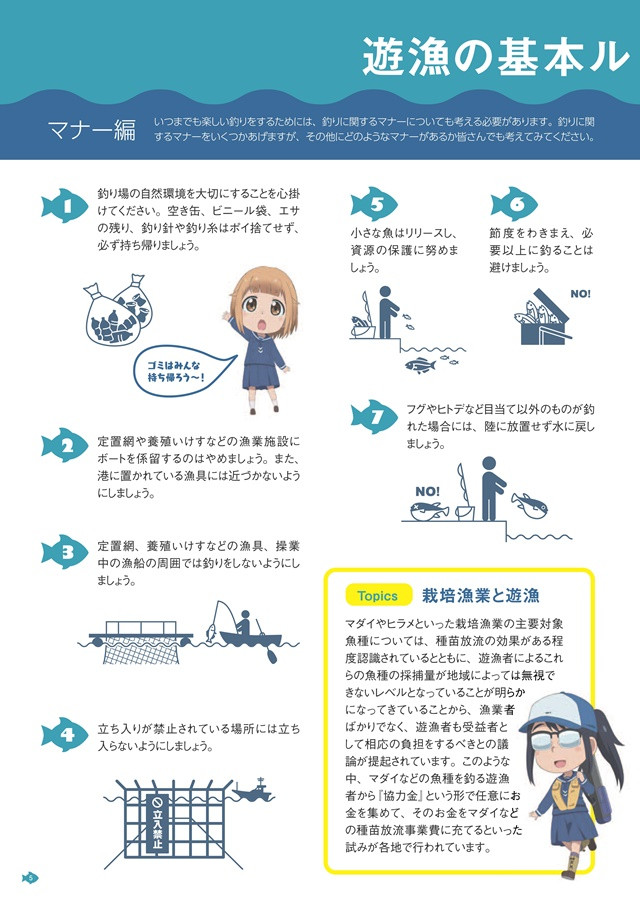 【コラボ情報】

水産庁とTVアニメ「放課後ていぼう日誌」がタイアップしたマナーパンフレットが完成いたしました????

「放課後ていぼう日誌」のキャラクターと共に楽しく「遊漁のルールやマナー」を学べる内容になっているので、ぜひご活用くださいね????https://t.co/1WpiQYoihf#teibo pic.twitter.com/8OqNJ7oRKo

— 「放課後ていぼう日誌」公式 (@teibo_bu) July 7, 2020
---
The TV anime adaptation of Yasuyuki Kosaka's fishing-themed manga Hokago Teibo Nisshi / Diary of Our Days at the Breakwater will resume broadcasting in Japan from its first episode tonight on July 7, 2020. Its broadcast has been halted after its third episode on April 21 due to the COVID-19 ourbreak. Its fourth episode is scheduled to be aired on July 28.
【放送情報】

TVアニメ「放課後ていぼう日誌」れぽーと01「ていぼう部」は本日より放送開始です!

「ていぼう部」の個性的な部員たちのよるのんびり釣りライフ????

再びお楽しみくださいね✨https://t.co/qVJYCvaywc#teibo pic.twitter.com/koNvAqdfIk

— 「放課後ていぼう日誌」公式 (@teibo_bu) July 7, 2020
Latest PV
Key visual: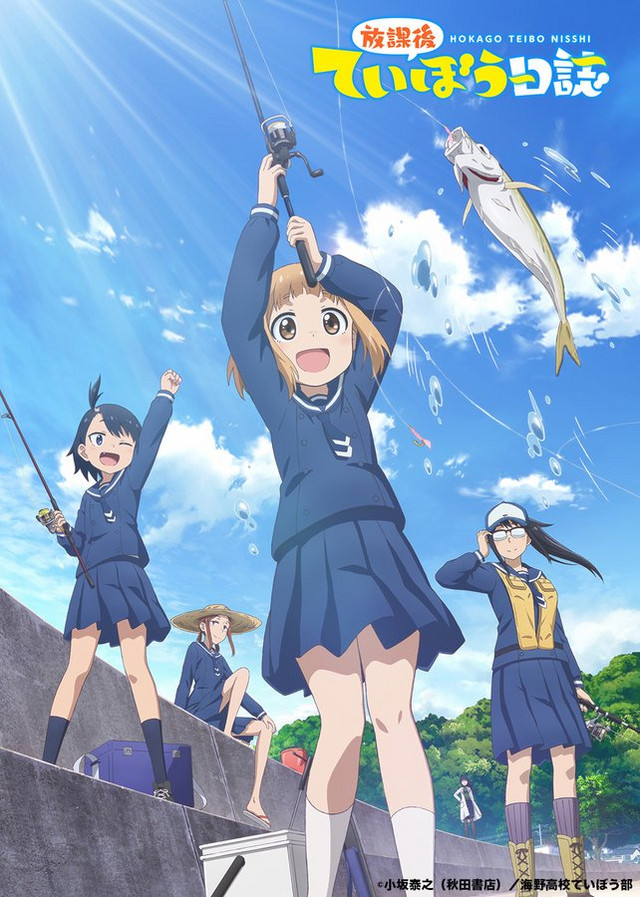 ---
Source: Fisheries Agency press release
©Yasuyuki Kosaka (Akita Shoten)/Umino High Embankment Club