The sequel to the crowdfunded project is due in Japanese cinemas this November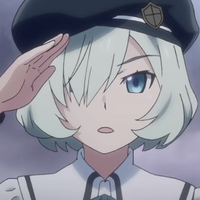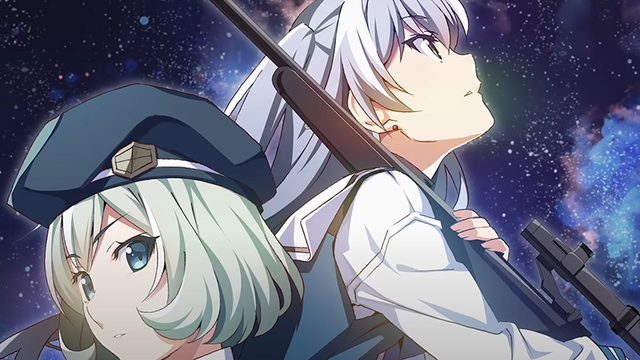 The latest evolution of Frontwing's Grisaia series is dropping a first look at all the action, plus a new face in the crowd!
Grisaia: Phantom Trigger follows up on the original Grisaia trilogy, first presented in visual novels and anime. The crowdfunded project was first screened in theaters in spring of 2019. With the support of 3,060 fans, Grisaia: Phantom Trigger THE ANIMATION StarGazer is on the fast track to a screening later this year.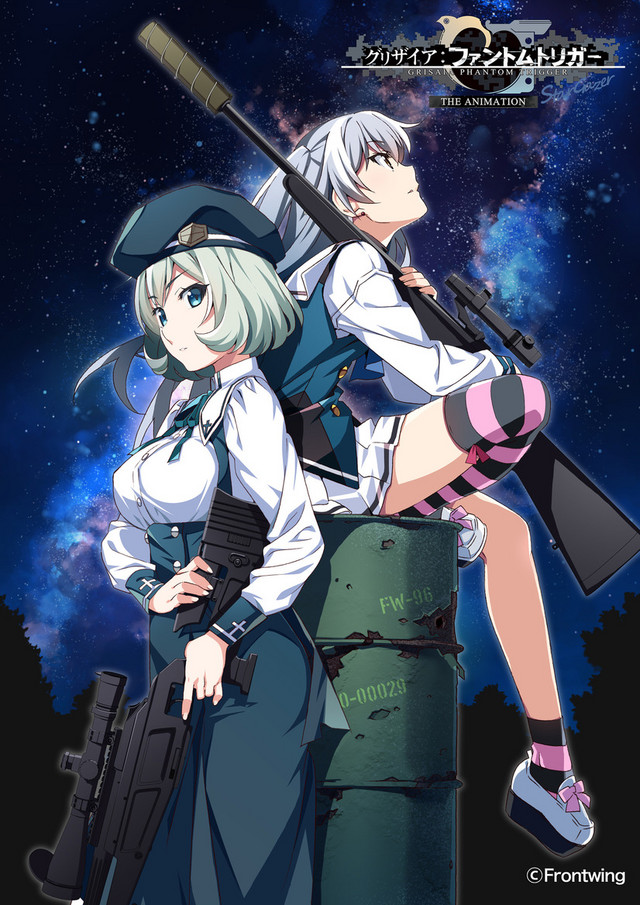 The latest key visual for the project shows the return of Tohka (CV Ayane Sakura), one of the new generation of girls training for battle in Mihama Academy. We also see a new face: Gumi, voiced by Suzuko Mimori (Umi Sonoda, Love Live!).
The PV shows us both in action, plus a character that players of the visual novel iteration will know: Shiho, voiced by Natsu Yorita (Cure Fontaine, Healin' Good PreCure).
The PV also gives us a taste of the new theme song, "Ryuurui Rurumama," performed by Yoshino Nanjo.
Advance ticket sales for the screening will start next month: at GAMERS stores across Japan August 7, and at participating theaters August 14. Advance tickets will come with a limited-edition clear file.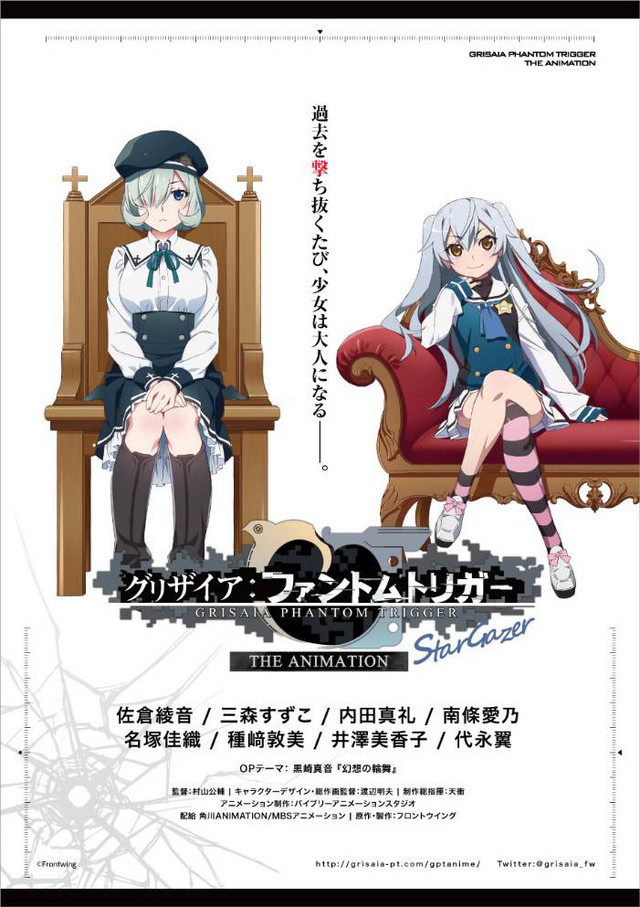 Grisaia: Phantom Trigger THE ANIMATION StarGazer comes to theaters in Japan on November 27.
>> Grisaia: Phantom Trigger THE ANIMATION Website
>> Grisaia: Phantom Trigger Visual Novels on Steam
Source: Anime! Anime!