Asuka Saito: "Are you sure you want to show it on the big, big screen?! I'll watch it?!"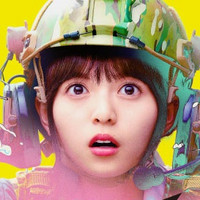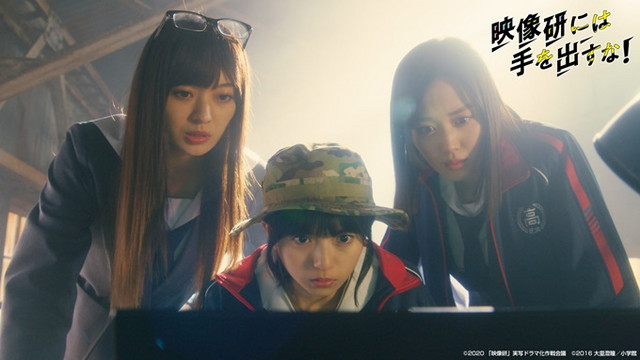 The official website for the forthcoming live-action film adaptation of Sumito Oowara's Eizouken niwa Te wo Dasuna! / Keep Your Hands off Eizouken! manga announced today that it is finally set to be released in Japan on September 25, 2020. The Tsutomu Hanabusa (Kakegurui live-action TV drama/film)-directed film was originally set for May 15, but has been postponed due to the COVID-19 outbreak.
The site has also posted messages of joy from the three main cast members below. All of the three are members of Japanese female idol group Nogizaka46.
Asuka Saito (Midori Asakusa):
"Wait a minute. It's a great pleasure to finally release the film, but it must be very embarrassing to watch Asakusa played by myself! Are you sure you want to show it on the big, big screen?! I'll watch it?!!"
Mizuki Yamashita (Tsubame Mizusaki):
"Finally, the three Blitzkrieg girls are going to go on a rampage on the screen! The three of them have been struggling to make an animation in the drama version, and they're going to start working on an even bigger production. So everyone, be careful with the spirit of the creator overflowing from the screen. We've been amazed by the quality of the VFX in the live-action, and I can't stop being excited to experience the greatest world from the big screen... We hope you'll check out this Eizouken, which is so powerful that it doesn't feel a social distance! Please take care of yourself, and we will be waiting for you at the theater."
Minami Umezawa (Sayaka Kanamori):
"Thank you for waiting! Finally! Eizouken will appear on the screen! Well, the day we've been waiting for will finally come. Will there be more friends in the film? I'm sure it's going to be a rampage. We can feel awesome power even just from the trailer, I can't wait to see it! Those days when I lived as Sayaka Kanamori come back to me. I can't wait to show you the Blitzkrieg trio with Asakusa and Mizusaki. Please be patient for a little more while."
お待たせいたしました❗️❗️❗️

公開を延期していた????️映画『映像研には手を出すな!』の公開日が
9⃣月2⃣5⃣日に決定しました‼✨

依然大変な世の中ではありますが、
ぜひ9月、スクリーンで大暴れする映像研の姿をお楽しみにしていただければと思います‼

行こう、映画館。行こう、最強の世界。#映像研 pic.twitter.com/N7ojq9OLFc

— 映画&ドラマ『映像研には手を出すな!』公式 (@eizouken_saikyo) July 7, 2020
Teaser trailer:
Poster visual with the new release date: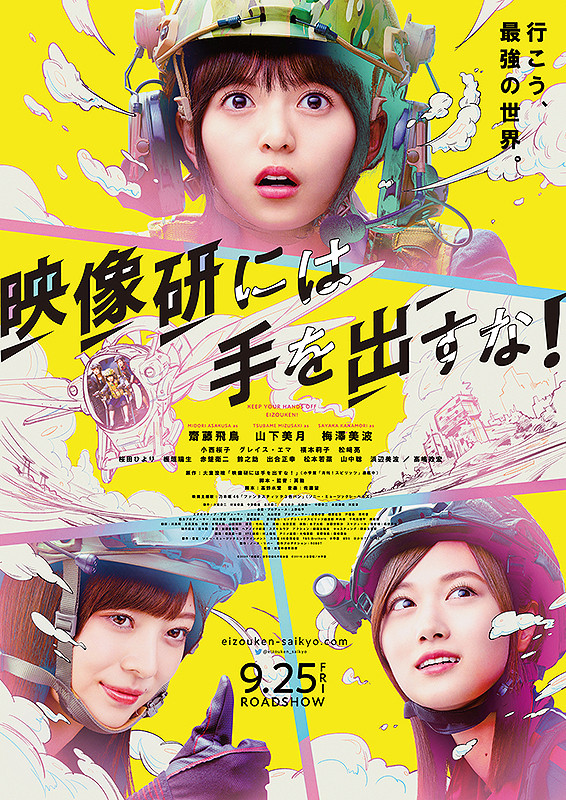 ---
Source: "Keep Your Hands off Eizouken!" live-action film official website / Twitter
(c)2020 "Eizouken" Live-Action Adaptation Strategy Meeting
(c)2016 Sumito Oowara/Shogakukan