A cover version of the anime's first OP theme "We Are!" will be also included in the single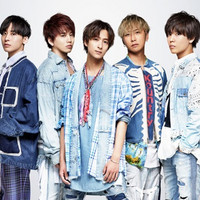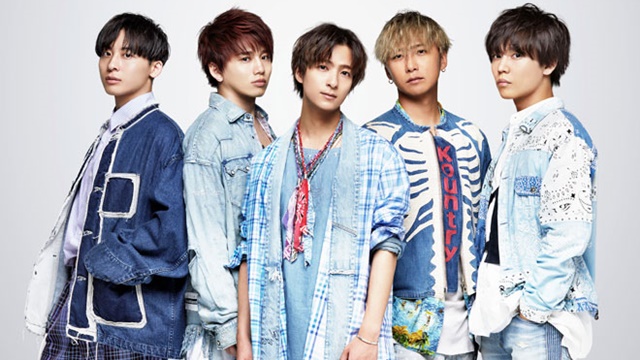 Five-member Japanese male vocal and dance unit Da-iCE will release new singles for five consecutive months from this August. Its first single "DREAMIN' ON" to be released on August 26 is announced to be featured as the 23rd OP theme for the One Piece TV anime. The CD single will also include a cover version of the anime's first OP song "We Are!" originally sung by Hiroshi Kitadani.
The unit was formed in 2011 and made their major debut from Universal Sigma in January 2014. The unit name is a compound word of "dance" and "dice," and the "ai" written in lowercase letters in its name also means "ai (love)" to express their wish to become the artists with love.
Since their major debut, they have released 17 singles and five original albums. Their 18th single song "DREAMIN' ON" is their first single from avex track and their second anime theme song work following "Only for you," the ED theme for the 2020 TV anime The Case Files of Jeweler Richard.
The unit's 30-year-old singer/dancer Souta Hanamura says, "I'm so happy to be able to sing the theme song for 'One Piece,' which I've loved for over 20 years. I am filled with emotion. The manga in Weekly Shonen Jump made me cry for the first time in my life was 'One Piece.'" And 31-year-old member Yudai Ohno also adds, "It's a very uplifting and positive song. We recommend you to listen to this song when you feel like, 'I'll do my best today!'"
"DREAMIN' ON" will be used from the episode to be aired in Japan on August 2. You can check a short preview of the song in their Twitter post below.
【重大発表】
━━━━━━━━
6か月連続リリース 第一弾
TVアニメ「ONE PIECE」
主題歌に決定‼️
━━━━━━━━
8/2(日)〜オープニングで
「DREAMIN'ON」が流れます✨

詳細✔︎https://t.co/khfkpdXkPI
ご予約✔︎https://t.co/vAQyOBLj7a#Da_iCE#ONEPIECE #Twitterの障害に巻き込まれる笑 pic.twitter.com/h28TY3ZSAL

— Da-iCE STAFF (@Da_iCE_STAFF) July 16, 2020
♪♪8/2(日)オンエア♪♪
TVアニメ『ONE PIECE』新オープニング主題歌が…

Da-iCE「DREAMIN' ON」に決定!

『ONE PIECE』ファンのDa-iCEからコメントも到着!https://t.co/j4CzxQ2rA0#onepiece pic.twitter.com/zaipc2i9lG

— ONE PIECE.com(ワンピース) (@OPcom_info) July 16, 2020
---
Source: Da-iCE official website, One Piece.com
(c)avex
(c)Eiichiro Oda/Shueisha, Fuji TV, Toei Animation