The living legend's "Manga Day to Day" contribution goes into print this weekend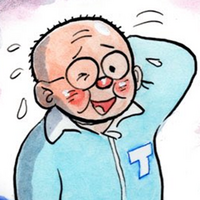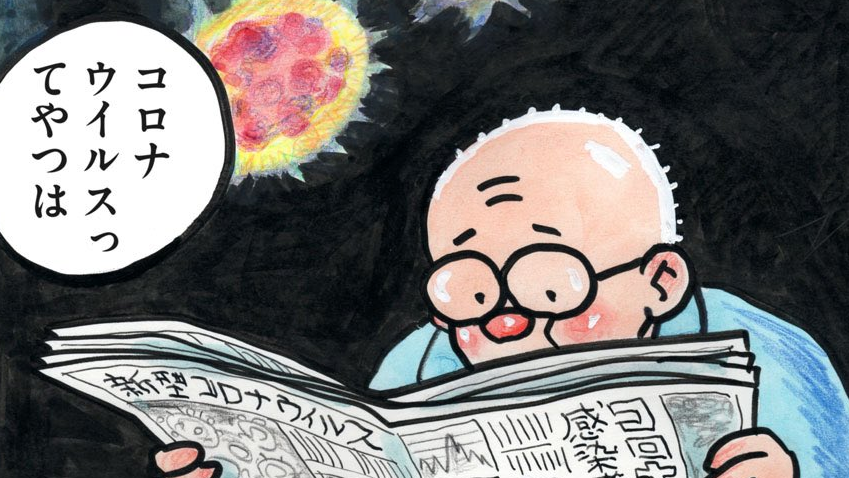 We're all trying to make sense of the world in our own way. For one group of manga artists, that effort has turned into MANGA Day to Day: a Twitter account where manga artists take turns creating short manga about life in the time of coronavirus. Living legend Tetsuya Chiba kicked off the initiative, and now his entry will appear in the pages of Weekly Morning Magazine.
Chiba's four-page contribution, titled "Akudama," outlines his struggle to sum up the current situation in the form of a funny character. He ends by drawing Amabie, the legendary mermaid yokai who offers protection from disease in exchange for sharing drawings of her.
You can read the original short manga here:
【MANGA Day to Day】#1
「2020年4月1日」
ちばてつや『悪魂(あくだま)』#mangadaytoday #daytoday pic.twitter.com/dxthh9Byuv

— MANGA Day to Day【毎日新作公開】 (@mangadaytoday) June 15, 2020
"Akudama" will appear in the July 22 issue of Weekly Morning Magazine, marking the first time in 37 years that Chiba's work has appeared between the covers of the seinen mag. There's no word yet on an expansion of "Akudama" into anything longer, or the publication of other MANGA Day to Day installments in the magazine.
Tetsuya Chiba is known for his work on legendary manga like Ashita no Joe (with Asao Takamori), Harris no Kaze, Ashita Tenki ni Naare, and many others. In 2016, he crowdfunded a short film adaptation of his own work, Kaze no You ni.
MANGA Day to Day hails from Kodansha's COMIC Days team, and is now more than 100 manga artists strong. As of today, the project is on its 33rd installment.
>> MANGA Day to Day Twitter Account
Source: OtaQuest, ManTan Web