The album includes the songs from Macross Frontier, Basquash!, Sacred Seven, PreCure, and many more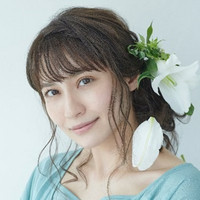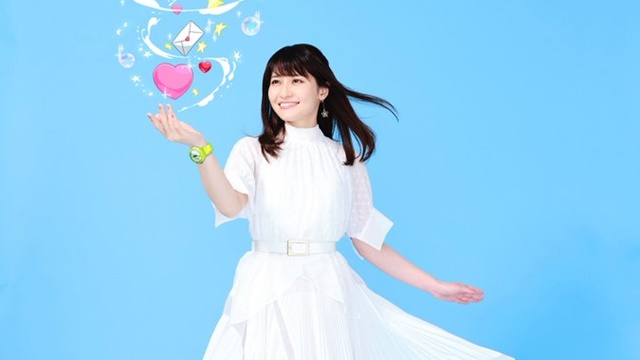 The official website for voice actress/singer Megumi Nakajima announced today that her first character song album "FULL OF LOVE!!" is scheduled to be released on September 30, 2020.
Nakajima made her professional voice actress/singer debut as Ranka Lee in Macross Frontier in 2008. While releasing 13 singles and four original albums under her own name as a solo singer, she has performed many character songs for various anime in which she joined as a voice actress.
As a bonus track, the 18-song album will include "Koi no Jingle," a song for the original idol character "Megu-chan," who was created by her and the listeners of her radio program "Lady no Tashinami" on USEN. The song featuring the world of 80's idols that Nakajima loves is written by Ameko Kodama and composed/arranged by Minoru Komorita.
To commemorate the release, she will hold solo concerts dedicated to the songs in the album at Nihon Seinenkan Hall in Tokyo on December 3, 2020, and NTK HALL's Village Hall in Nagoya on December 6.
Song list:
1. "Aimo" Ranka Lee (Macross Frontier)
2. "Seikan Hikou" Ranka Lee (Macross Frontier)
3. "Lion -Ranka ver.-" Ranka Lee (Macross Frontier)
4. "Houkago Overflow" Ranka Lee (Macross Frontier -Sayonara no Tsubasa-)
5. "Hoshi Kira" Ranka Lee (Macross Frontier -Sayonara no Tsubasa-)
6. "COSMOS" Citoron starring Megumi Nakajima (Basquash!)
7. "Sugao de Fallin' Love" Kaede Sakura (Kämpfer)
8. "Tooku Kime he" Anne (Croisée in a Foreign Labyrinth)
9. "Mirai no Shiori" Ruri Aiba (Sacred Seven)
10. "Zutto Issho" Manami Hoshi (Tamayura - hitotose-)
11. "Koi no Puzzle wo Toite" Elena Himekawa (Phi Brain: Puzzle of God)
12. "Pharaoh★Love" Niki Summerfield (game NeverDead)
13. "Inishie no Uta" (Kirakira ver.) Meloetta (Pocket Monster: Meloetta's Moonlight Serenade)
14. "PEACE&LUCK" Lene (Busou Shinki)
15. "SINCERELY" Yo Kasukabe starring Megumi Nakajima (Problem Children Are Coming from Another World, Aren't They?)
16. "Another Letter" Yuzuki Eba (A Town Where You Live)
17. "Dodeka Love" Cure Lovely (HappinessCharge PreCure!)
18. "Koi no Jingle" Megu-chan (radio program Lady no Tashinami)
New artist photo: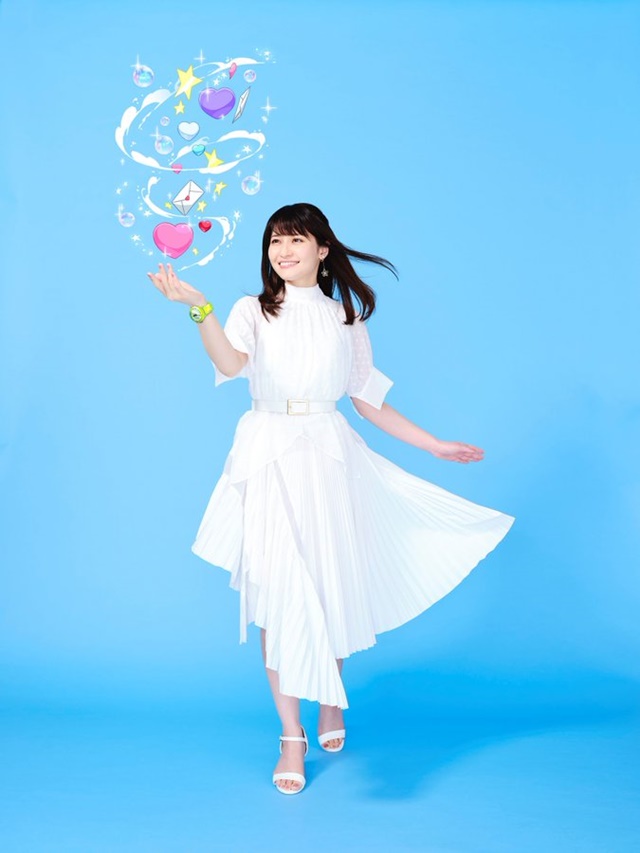 【リリース決定!!】2020年9月30日(水)に初のキャラクター・ソングアルバム「FULL OF LOVE!!」のリリースが決定しました!!
「星間飛行」をはじめ、ほか18曲を収録!!新アーティスト写真も公開!!みなさんお楽しみに!!(ス)https://t.co/EPTpiHzRpH#まめぐ #中島愛 pic.twitter.com/JCkbkBlqwF

— 中島 愛 official (@mamegu_staff) July 27, 2020
---
Source: Megumi Nakajima official website
Copyright 2020 e-stone music