Seiji Mizushima (Fullmetal Alchemist, Gundam 00)-directed adaptation is set for Fall 2020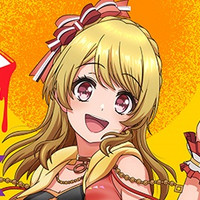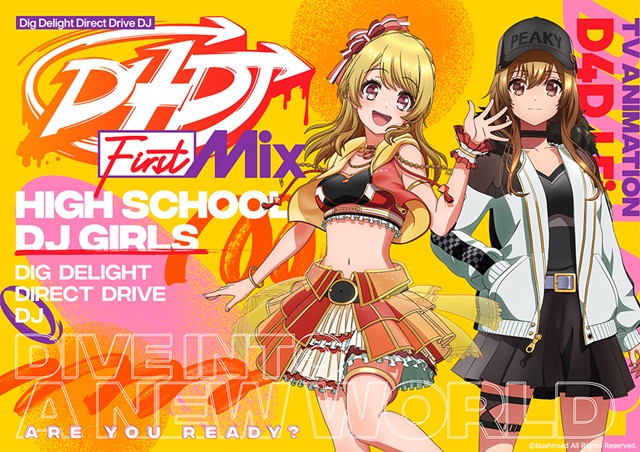 A teaser site for D4DJ First Mix, the forthcoming TV anime inspired by Bushiroad's DJ-themed new mixed-media project D4DJ, opens with a key visual featuring Rinku Aimoto from Happy Around! and Kyoko Yamate from PeakyP-key. The visual was also revealed at the no-audience live "MixChannel Presents D4DJ CONNECT LIVE" on Sunday.
D4DJ is Bushiroad's third mixed-media project, following BanG Dream! (2015-) and Shoujo Kageki Revue Starlight (2018-). When the project was launched in April 2019, it was announced to include game, anime, and DJ performances by the voice cast.
Acclaimed anime director Seiji Mizushima (Fullmetal Alchemist, Mobile Suit Gundam 00) announced in February that he would direct the TV anime series at the 3DCG studio Sanjigen (Arpeggio of Blue Steel -Ars Nova-, BanG Dream! 2nd&3rd season). The TV anime is set to premiere in Japan in the fall of 2020.
The anime's yet-tilted OP theme song is performed by the franchise's four-member unit Happy Around!, written by Kou Nakamura (BanG Dream! original story writer), and composed by Hyadain.
TVアニメ「D4DJ First Mix」アニメティザーサイトを公開✨
アニメは2020年秋放送開始予定❣️
アニメティザーサイトはこちら???? https://t.co/7yBxQhOgtf #D4DJ pic.twitter.com/R9RCjPR3it

— D4DJ(ディーフォーディージェー)公式 (@D4DJ_pj) July 26, 2020
#D4DJコネクトライブ ライブ本編&After Partyの配信が終了しました❣
ご視聴いただいた皆さま、本当にありがとうございました✨
本日の公演について、ディグラーの皆さま向けにアンケートを実施中です????
ぜひご協力をお願いいたします????https://t.co/fGiilNlmUf#D4DJ #グルミク #Dではじまる新世界 pic.twitter.com/4tbxy464yj

— D4DJ(ディーフォーディージェー)公式 (@D4DJ_pj) July 26, 2020
"D4DJ" project CM:
Happy Around! "Happy Music♪" music video animated by Sanjigen:
---
Source: Bushiroad press release, "D4DJ" official Twitter
©bushiroad All Rights Reserved.