Voice actress Konomi Kohara thanks fans on her Instagram account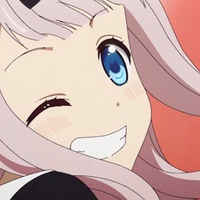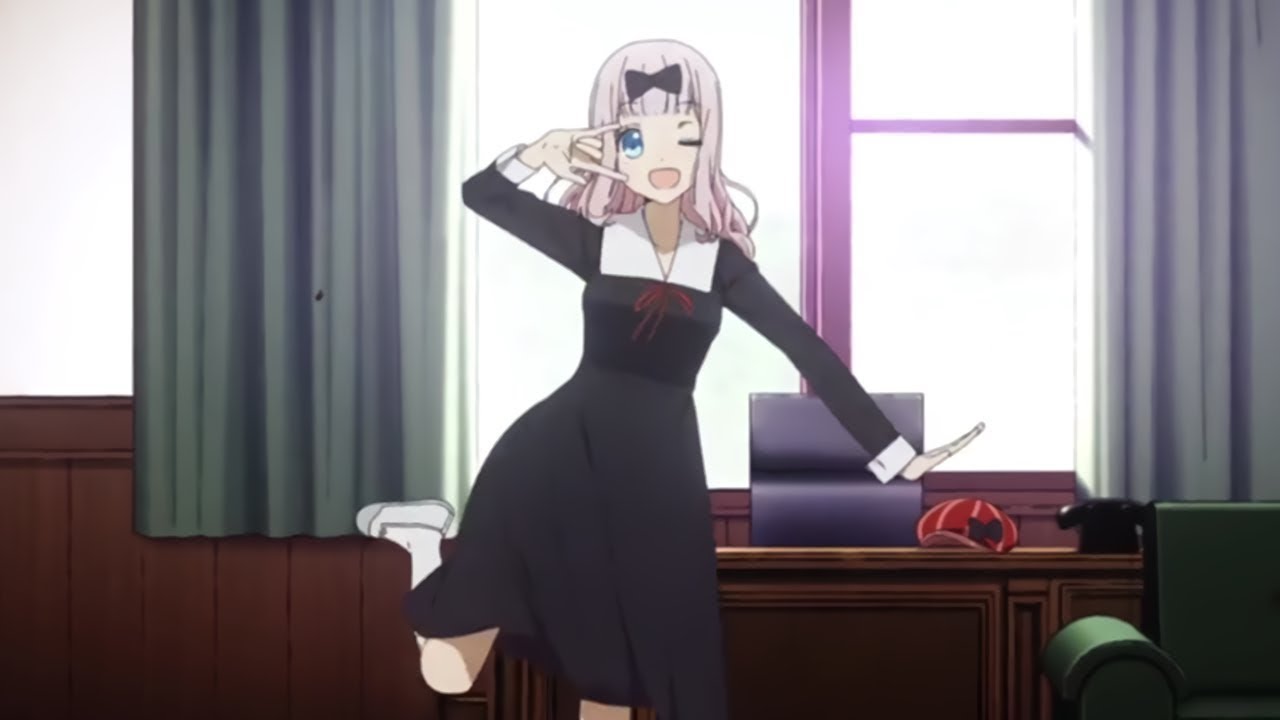 There's a lot to love about KAGUYA-SAMA: LOVE IS WAR, but fans agree: Chika's adorable song and dance from the end of the third episode is one of the greatets things about the show. (If not one of the greatest things ever.) And now, it's got the numbers to prove it!
As of today, Aniplex's official video of the "Chikatto Chika Chika" ending sequence has racked up more than 20 million views on YouTube. Chika's voice actress, Konomi Kohara, commemorated the occasion on her Instagram (click to view the original post):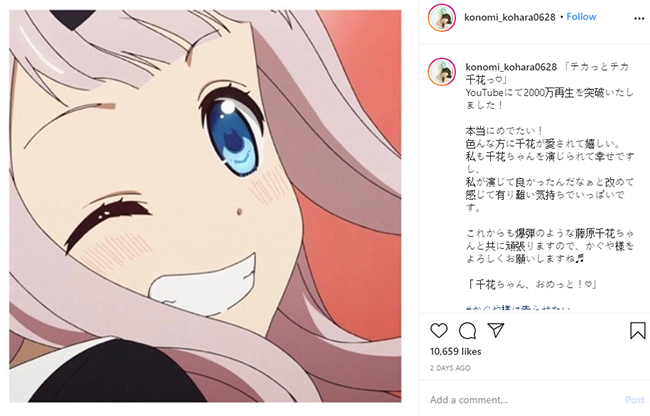 Kohara expressed her gratitude to fans, and her gratitude at being able to play Chika. Fans thanked her in return—with others saying the ending is a masterpiece for the ages.
The official Aniplex video is region-locked to Japan, so the 20 million viewer count is still just a fraction of the love Chika has gotten the world over. And the series continues to bring the numbers, whether on YouTube or in print: recently, it was confirmed that the manga's most recent print run will mean there are 12 million copies in print as of this month.
Source: Anime! Anime!