Select titles from licensing partners expiring this August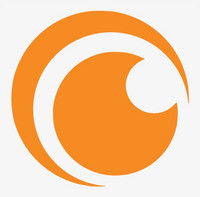 August is coming, and along with ice cream, crying over Subaru's backstory, and even louder crickets at night, the month is also bringing some updates to the Crunchyroll catalog.
On August 1st, we will be removing select titles licensed from some of our licensing partners. We hope you've enjoyed these titles as much as we have, and encourage you to binge your favorites one more time before the month's end.
Our catalog continues to evolve over time, and we're happy we've been able to bring hundreds of new series - even movies and OVAs! - to fans all around the world this past year. Our simulcast lineup this season is showing to be a favorite among favorites, and next season is already shaping up to be even better -- we can't wait to share it with you!!
You can find the titles that will be saying goodbye here:
Action Heroine Cheer Fruits
AKB0048
AMNESIA
Aoharu x Machinegun
ARGEVOLLEN
BAKUON!!
Battle Girl High School
Bodacious Space Pirates
Broken Blade
Captain Earth
Celestial Method
ClassicaLoid
CROSS ANGE Rondo of Angel and Dragon
Cuticle Detective Inaba
DEVIL SURVIVOR 2 THE ANIMATION
Dog & Scissors
Dusk Maiden of Amnesia
Dynamic Chord
Engaged to the Unidentified
Fantasista Doll
Flip Flappers
Frame Arms Girl
Girlish Number
Girls Beyond the Wasteland
GLASSLIP
Gourmet Girl Graffiti
Gugure! Kokkuri-san
Hakuoki
Humanity Has Declined
Invaders of the Rokujyoma?
KINMOZA! (All Seasons)
La storia della Arcana Famiglia
Long Riders!
Magic of Stella
Magical Play
Magical Warfare
Majikoi Oh! Samurai Girls
Mashiroiro Symphony
Matoi the Sacred Slayer
MEGANEBU!
Momo Kyun Sword
momokuri
Nakaimo - My Sister is Among Them!
Natsuyuki Rendezvous
Nobunaga the Fool
Norn9
One Week Friends
Phi Brain (All Seasons)
Photo Kano
Queen's Blade Rebellion
Rail Wars!
Re-Kan!
RIN-NE (All Seasons)
Rozen Maiden
Rozen Maiden Zurückspulen
Sakura Trick
Samurai Bride
Samurai Jam-Bakumatsu Rock
SHIROBAKO
So, I Can't Play H!
Soni-Ani: SUPER SONICO THE ANIMATION
Stella Women's Academy, High School Division Class C3
Tari Tari
The Comic Artist and His Assistants
The Dragon Dentist
The Kawai Complex Guide to Manors and Hostel Behavior
The Severing Crime Edge
Tribe Cool Crew
Tsuritama
Un-Go
Undefeated Bahamut Chronicle
Uta no Prince Sama (All Seasons)
Wakaba*Girl
Wish Upon the Pleiades
Wizard Barristers
YUYUSHIKI
Zettai Boei Leviatan