Anche gli ultimi due spettacoli di "ONE PIECE LIVE ATTRACTION" saranno trasmessi in streaming dal vivo.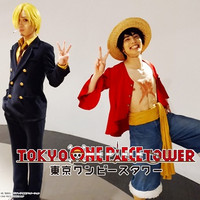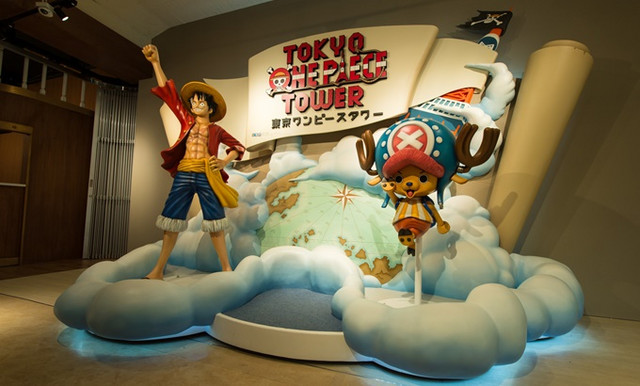 Come annunciato, la Tokyo One Piece Tower concluderà la sua storia lunga cinque anni, il 31 luglio. Il canale YouTube del parco ha iniziato a trasmettere in streaming dal vivo "Chourou's daily life of Tongari Island" per presentare il primo parco al chiuso a tema One Piece negli ultimi due giorni.
La Tokyo One Piece Tower ha aperto il 13 marzo 2015. Come altre strutture d'intrattenimento, la pandemia di COVID-19 ha danneggiato pesantemente gli affari legati alla struttura. Lo staff ne ha annunciato la chiusura definitiva il 4 luglio.
"Two Days of the Last Feast: What Appears in Chourou's Eyes"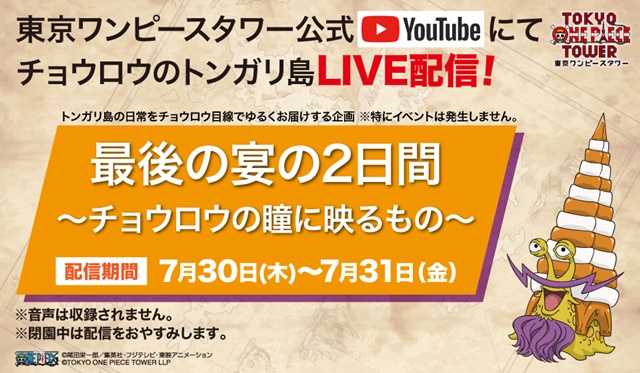 ---
I due ultimi spettacoli "ONE PIECE LIVE ATTRACTION 'MARIONETTE'" saranno inoltre trasmessi in streaming su YouTube.
Pnultimo giorno
30 luglio
Ultimo giorno
31 luglio
"ONE PIECE LIVE ATTRACTION MARIONETTE" PV
---
Fonte: "One Piece" manga official website / YouTube channel
© Eiichiro Oda/Shueisha, Fuji TV, Toei Animation