Light novel author Okina Baba to answer fan questions at Virtual CRX panel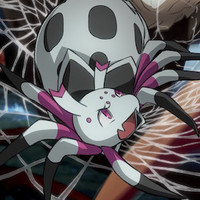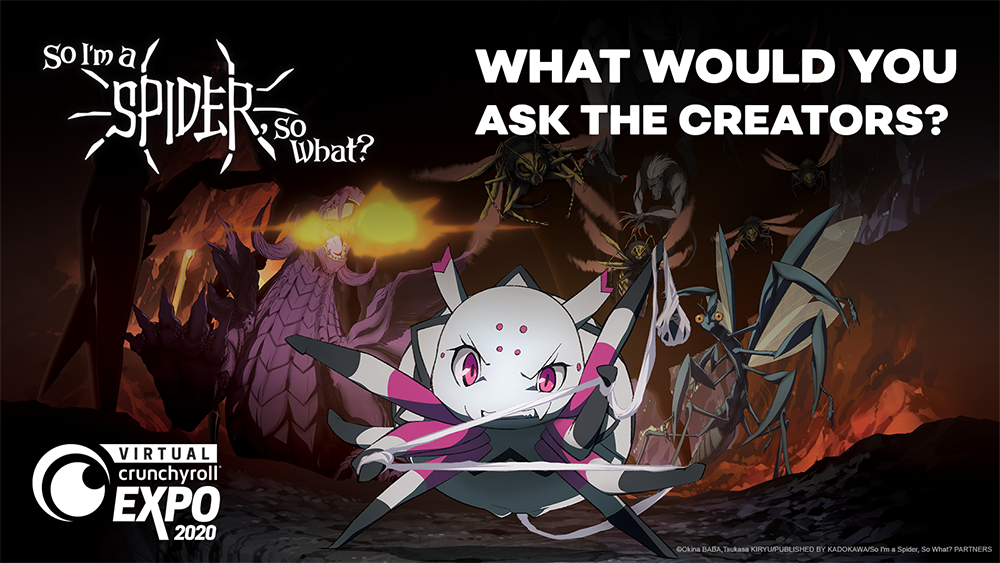 To celebrate the upcoming Crunchyroll Original anime series, So I'm a Spider, So What?, we're giving you the chance to ask the creator of the light novel series, Okina Baba, and other staff members your burning questions! If selected, your question will be featured during the panel at Virtual Crunchyroll Expo, where Okina Baba and other special guests will discuss their thoughts on the anime, and the creative process behind the light novel.
To ask your question, please use the form embedded below:
If you missed it, the So I'm a Spider, So What? anime adaptation was revealed as a Crunchyroll Original at Anime Expo Lite. Here's a quick overview:
So I'm a Spider, So What?

Launch Time: January 2021
Territories: North America, Central America, South America, Europe, Africa, Oceania, the Middle East, and CIS
Synopsis:

I, the protagonist, was just an ordinary high school girl, but suddenly I was reincarnated as a spider monster in a fantasy world. Not only that, but I awakened in a dungeon filled with vicious monsters. Armed with only my human knowledge and my overwhelming positivity, I'm forced to use spiderwebs and traps to defeat far stronger monsters just to stay alive... So begins the labyrinth survival story of a girl with incredible mental strength living as one of the lowest-ranked beasts!
Check out all the details on Virtual Crunchyroll Expo and find out how to register for FREE right here!