Details of the poll and the new project will be revealed on August 10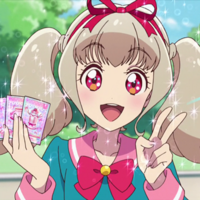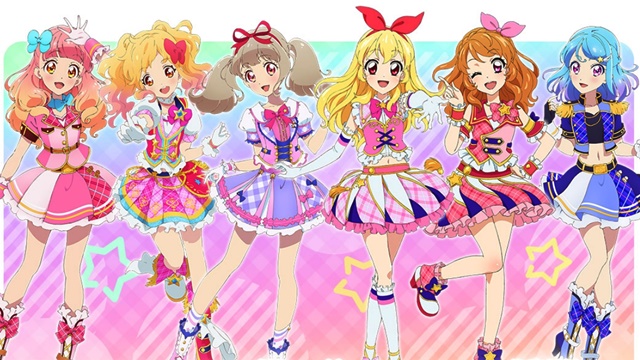 The official website for the Aikatsu! franchise has announced that an online poll to choose the eight members of the new unit "Aikatsu 8 2020" will be held in commemoration of the franchise's ninth anniversary and the announcement for its new project. The selected eight idols from the four series will support the new project through the unit activities.
In the first TV anime, the original unit "Aikatsu 8" was formed twice. The members of the first one formed in 2014 were Mizuki Kanzaki, Mikuru Natsuki, Ichigo Hoshimiya, Otome Arisugawa, Yurika Todo, Seira Otoshiro, Sora Kazesawa, and Maria Himesato. Those of the second one in 2015 were Ichigo Hoshimiya, Mizuki Kanzaki, Aoi Kiriya, Ran Shibuki, Sakura Kitaouji, Yurika Todo, Sumire Hikami, and Akari Ozora.
During the voting period, you can vote for one idol from each series a day - Aikatsu! (26 idols), Aikatsu Stars! (14 idols), Aikatsu Friends! (11 idols), and Aikatsu on Parade! (one idol, but you can vote for idols from other series in this section, too). It means you can vote for four idols a day. The top three idols from Aikatsu!, the top two from Stars! and Friends!, and the top one from Parade! will be chosen as the members of "Aikatsu 8 2020."
Further details of the poll including its voting period will be revealed at 21:00 on August 10 (JST), three hours after the announcement for the Aikatsu! new series in the special web program "Bandai x BN Pictures Festival" to be streamed on YouTube, LINE LIVE, and Bandai Channel from 18:00 on the day.
"Bandai x BN Pictures Festival" will be live-streamed on:
YouTube: https://www.youtube.com/user/BandaiJP
LINE LIVE: https://live.line.me/channels/91
Bandai Channel: https://www.b-ch.com/
【大投票】アイカツ!シリーズ9年目突入&新プロジェクト発表記念として『アイカツ8 2020 大投票』の開催が決定♪https://t.co/f2thmcTkHb

詳細は8月10日(月・祝)に発表します☆続報をお楽しみに!#BBフェス #aikatsu #アイカツ新プロジェクト

— アイカツオンパレード!アニメ公式 (@aikatsu_anime) August 3, 2020
Teaser PV for the new project:
---
Source: "Aikatsu!" official website
(C)BNP/BANDAI, DENTSU,TV TOKYO