The first part will be released on January 8, 2021, the second part will follow on February 11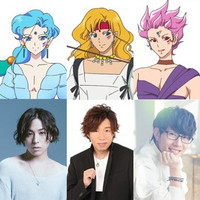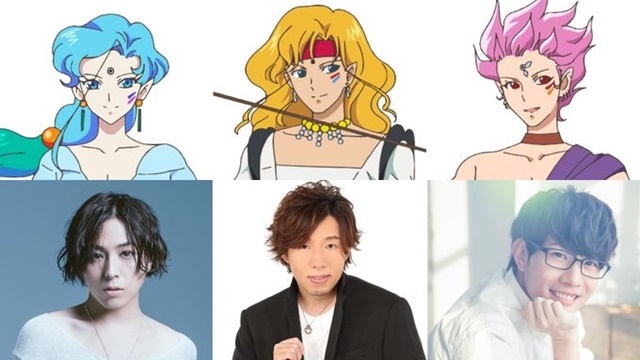 The official website for the upcoming two-part film Pretty Guardian Sailor Moon Eternal The Movie has announced the voice cast for the three members of Amazon Trio, the chief villain team of the film: Satoshi Hino as Tiger's Eye, Toshiyuki Toyonaga as Hawk's Eye, and Shouta Aoi as Fish Eye. The site and the film's official Twitter have also posted the messages from the three to express their excitement for playing the roles.
????#アマゾン・トリオ のキャスト決定????#タイガーズ・アイ 役に #日野聡 さん#ホークス・アイ 役に #豊永利行 さん#フィッシュ・アイ 役に #蒼井翔太 さん#セーラー戦士 に立ちはだかる敵を
魅力的に演じます????

みなさんからコメントも到着????https://t.co/9HRKrqsnur#劇場版セーラームーン pic.twitter.com/93Z4DVkIHe

— 劇場版「美少女戦士セーラームーンEternal」《前編》2021.1.8公開???? (@sailor_movie) August 4, 2020
Message from Satoshi Hino (Sai in Naruto Shippuden, Ainz Ooal Gown in Overlord):
"I was very happy to participate in Sailor Moon, which has been a girls' dream, and to play the role of Tiger's Eye. But at the same time, I felt a strong responsibility. When I heard the result of my audition for the role, I was really happy. I was in junior high school when the show was aired, and my sister and I used to watch it a lot during supper time. Even from my male perspective, I was taken aback by how cool Tuxedo Mask was. In Amazon Trio, Tiger's Eye is an appealing character because of the balance of his wildness and bewitching charms. I was careful to keep that balance in mind while performing the role. The sound director asked me to overreact at some points, so I'm glad if you can enjoy that part of my performance, too. The Dead Moon chapter, which was told in the original manga's fourth arc, will be released in theaters for the first time in 25 years. Because it's a very popular episode, we're all fired up. I hope many fans will be able to enjoy it on the screen! Stay tuned!"
????コメント到着①????

虎から姿を変えた#タイガーズ・アイ 役の#日野聡 さんから
コメントが届きました????https://t.co/9HRKrqsnur#美少女戦士セーラームーン #劇場版セーラームーン pic.twitter.com/wVGTYD6bxZ

— 劇場版「美少女戦士セーラームーンEternal」《前編》2021.1.8公開???? (@sailor_movie) August 4, 2020
Message from Toshiyuki Toyonaga (Katsuki Yuri in Yuri!!! on ICE):
"I used to watch Sailor Moon when I was a child. I never thought the day would come when I would be allowed to be a part of the show, so I was just surprised. I remember I said to my classmate, 'I love Sailor Jupiter!' I probably like the ponytail, yes. During the first direction, I was told that my character was 'onee' (cross-dressing male), but I was careful not to be just a stereotyped one. Hawk's Eye had a dream that he wanted to fulfill, so I tried to keep such pure feelings in mind when I was playing him. I tried my best to play the role so that those who know the show will remember what it was like back then and those who will see it for the first time will be able to experience a fresh feeling. We hope you will watch the films again and again."
????コメント到着②????

鷹から姿を変えた#ホークス・アイ 役の#豊永利行 さん(@TossuiKUN)から
コメントが届きました????https://t.co/9HRKrqsnur#美少女戦士セーラームーン #劇場版セーラームーン pic.twitter.com/gZZP6tqtVn

— 劇場版「美少女戦士セーラームーンEternal」《前編》2021.1.8公開???? (@sailor_movie) August 4, 2020
Message from Shouta Aoi (Ai Mikaze in Uta no Prince-sama, Louis Kisaragi in King of Prism):
"I love it so much that I enjoyed pretend play at nursery school and watched musicals, and I'm very happy to be in this series, which was a symbol of my youth. Of course, I love all the characters, but I've said in many places that if I had to choose one character out of all of them, it would be Fish Eye, so when I was cast as Fish Eye, my dream came true.., and at the same time, I was determined to brace myself not to disappoint all of the fans who have always loved this series. I looked at Fish Eye again and thought he was as cool as ever... He's cute and makes me cry. I put my love for the character as much as I could into my performance and gave it my all. As a fan of this series, I'm really happy to be able to be a part of it. I did my best along with Tiger's Eye and Hawk's Eye, so I hope you're looking forward to it! Can you beat my Lemures-chan...?"
????コメント到着③????

魚から姿を変えた#フィッシュ・アイ 役の#蒼井翔太 さん(@shouta0811aoi)から
コメントが届きました????https://t.co/9HRKrqsnur#美少女戦士セーラームーン #劇場版セーラームーン pic.twitter.com/K8j8tH193e

— 劇場版「美少女戦士セーラームーンEternal」《前編》2021.1.8公開???? (@sailor_movie) August 4, 2020
---
The upcoming films are based on the fourth "Dead Moon" arc of Naoko Takeuchi's original Sailor Moon manga and produced as the fourth arc of the Sailor Moon Crystal web anime series. Its first part was originally set to be released in Japan on September 11, 2020, but has been pushed back to January 8, 2021, due to the COVID-19 outbreak. Its second part, which was also set for the end of 2020, has been moved to February 11, 2021.
"Pretty Guardian Sailor Moon Eternal The Movie" teaser trailer:

Poster visual: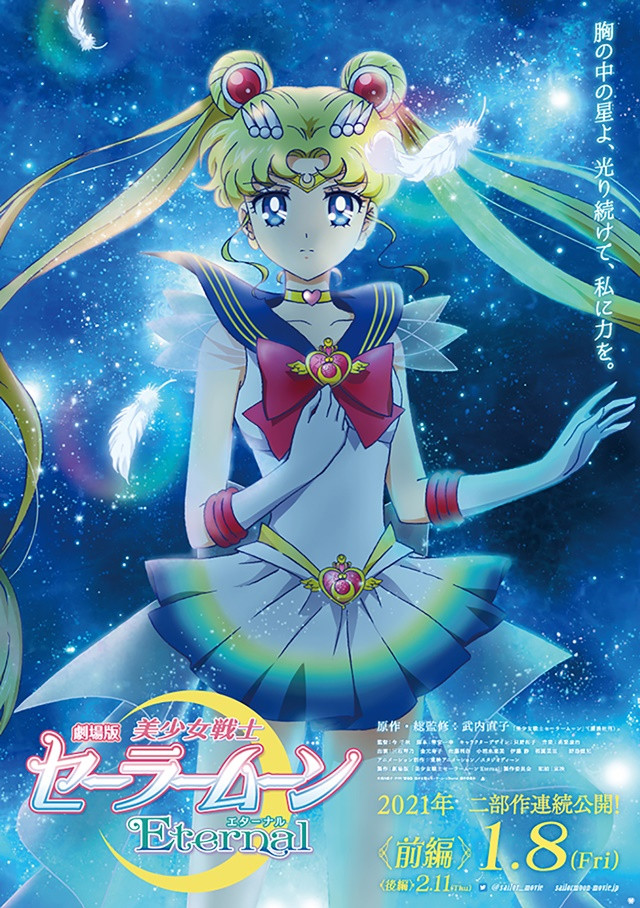 ---
Source: "Pretty Guardian Sailor Moon Eternal" official website / Twitter
©Nakoko Takeuchi, PNP/"Pretty Guardian Sailor Moon Eternal The Movie" Production Committee