The voice of Mirei Minami (PriPara), Yoko Shiragami (My Monster Secret), Ueno (How Clumsy you are, Miss Ueno)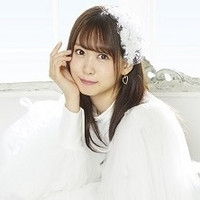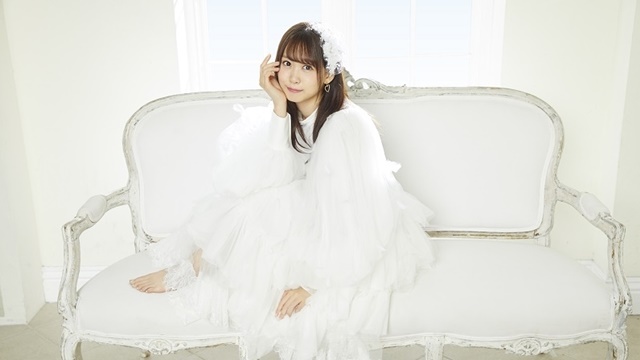 Yu Serizawa, a member of the six-member voice actress idol group i☆Ris, will steam her first no-audience solo online concert "Yu Serizawa Online Live ~Kami x Taiou x Summer Party~" on August 15, 2020.
Serizawa is best known as the voice of Mirei Minami in the PriPara anime series and Anna Akagi in the ongoing Kiratto Pri☆Chan TV anime. While performing as a member of one of the most popular voice actress units, she made her solo singer debut in July 2018 and has released two singles and two mini-albums so far.
She says in an official interview, "I've been wanting to try an online concert for quite a while, and I've been talking to the staff about it. When the decision was made to realize this concert, I was relieved that I would finally be able to cheer up all my fans. I know they have been forced to live patiently, so I will cheer them up! I feel like I can show them the prettiest me ever in the closest distance (laughs). I love shooting music videos. I like to think about the angles and ways to attract people to me, so I'm happy to be able to show them through visuals. I want to bring you visuals of me shining brightest in the world!"
芹澤優 初のオンラインライブ「Yu Serizawa Online Live ~神×対応×サマーパーティ~」開催決定‼️

????日時
8/15(土)1部15:30~/2部20:00~

????チケットhttps://t.co/mEm2Cl3ngT

✎詳細https://t.co/f8kca1neiX

芹澤本人からのコメントも到着!
ぜひご覧ください♪(スタッフ)#セリコソロ

— 芹澤優(i☆Ris) (@iRis_s_yu) August 6, 2020
The two-part concert will be streamed on PIA LIVE STREAM (the URL will be announced 15 minutes before the concert begins) on August 15, and its archive streaming will be available until 23:59 on August 17 (JST). Tickets (3,500 yen for the live section, 1,000 yen for the after-talk section) will be sold on Ticket Pia between August 6 and 17.
"Yu Serizawa Online Live ~Kami x Taiou x Summer Party" scheudle:
Streaming day: August 15, 2020
Live section's first part - 15:30~ / second part - 20:00~
After-talk section's first part - 17:30~ / second part - 22:00~
---
1st single "Saiaku na Hi demo Anata ga Suki" short MV (July 25, 2018 release):
2nd single "Debikyuu" MV (November 27, 2019 release):
"Yu Serizawa 1st Live Tour 2019 -ViVid♡ Contact!-" DVD/Blu-ray digest (June 3, 2020 release):
---
Source: Yu Serizawa officisal website / Twitter
©2019 avex All rights reserved