La serie se estrenará en octubre.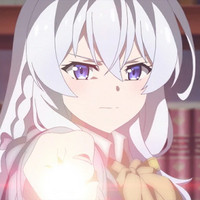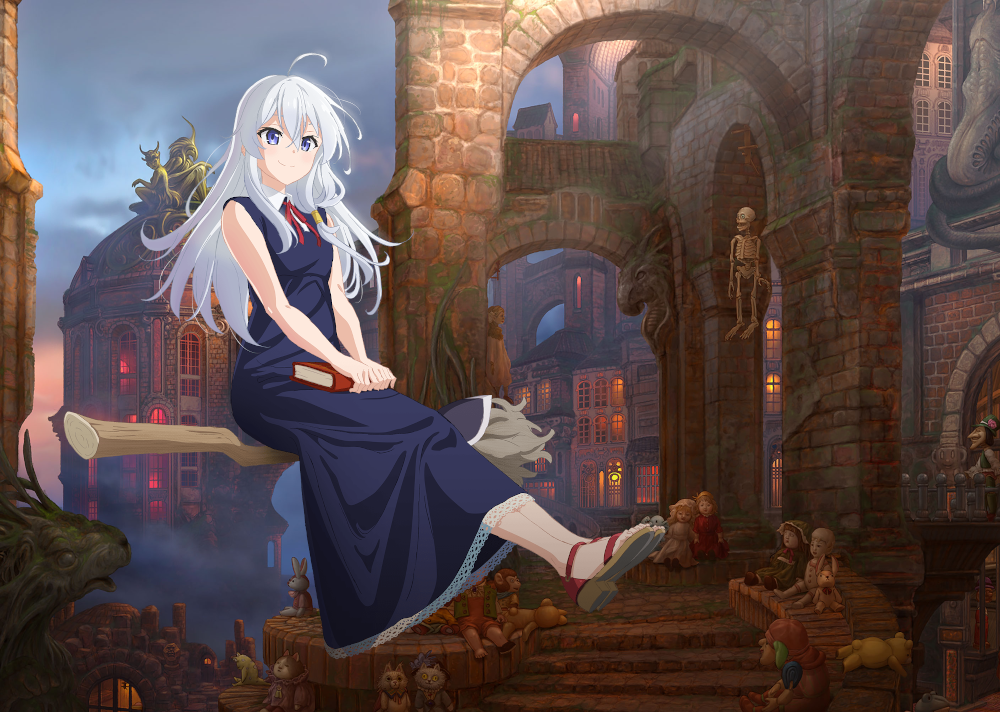 La web oficial de la adaptación televisiva animada de la serie de novelas Majo no Tabitabi (Wandering Witch: The Journey of Elaina) escritas por Jougi Shiraishi e ilustradas por Azuru, ha mostrado una nueva imagen promocional de la serie la serie, la cual se estrenará el próximo mes de octubre.
El reparto anteriormente anunciado:
Kaede Hondo como Elaina
Kana Hanazawa como Flan
Tomoyo Kurosawa como Saya
Yoko Hikasa como Sheila
Toshiyuki Kubooka (Harukana Receive, Berserk) se encargará de dirigir el anime bajo C2C, mientras que Kazuyuki Fudeyasu supervisará y escribirá los guiones. Takeshi Oda adaptará al anime los diseños originales de personajes de Azura, siendo Kazumasa Nishio el responsable de los diseños conceptuales.
ChouCho se encargará de poner el ending a la serie con el tema "Haiiro no Saga".
Érase una vez una bruja llamada Elaina que partió en un viaje para recorrer todo el mundo. En el viaje conoció a todo tipo de personas, desde habitantes de un país de brujas a un gigante enamorado de sus propios músculos, pero con cada encuentro, Elaina se convertía en una pequeña parte de la historia de esas personas y a su vez, su mundo crecía un poco.
La serie de novelas se lanzaba en abril de 2016 y su volumen 11 se puso a la venta el 14 de noviembre. La obra inspiró una adaptación a manga en la aplicación Manga Up! de Square Enix por parte de Itsuki Nanao.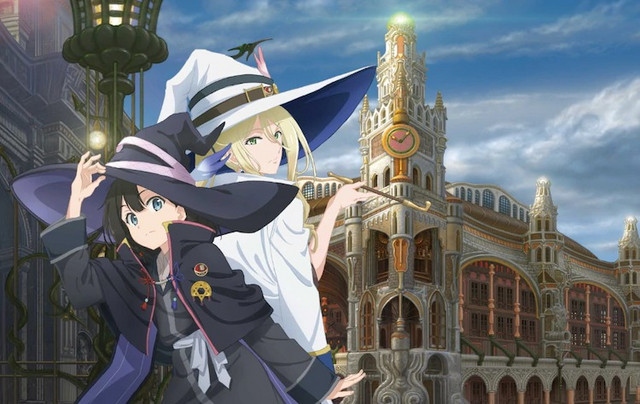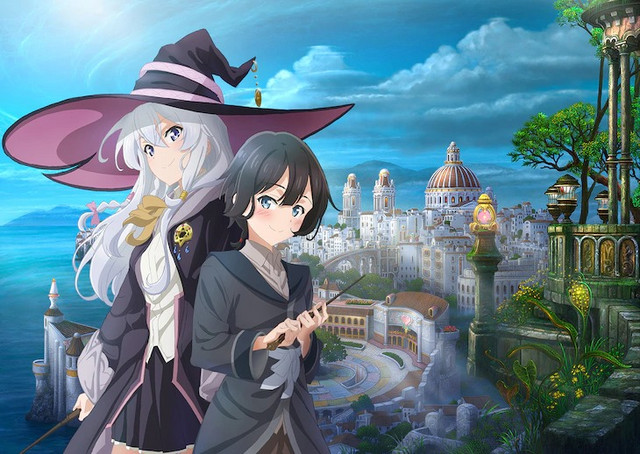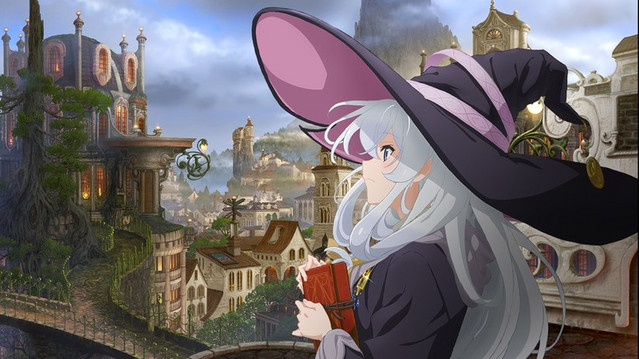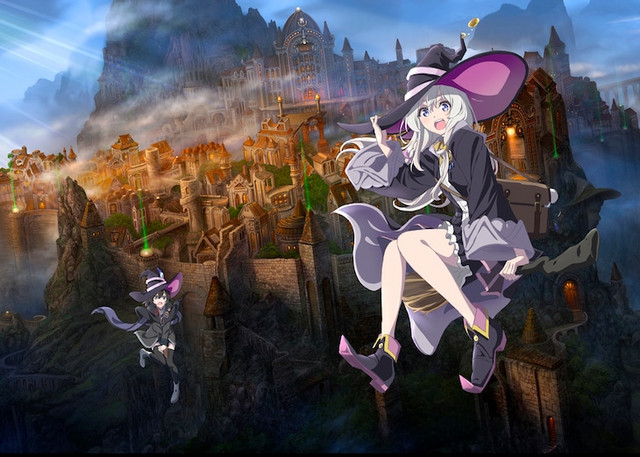 Fuente: Comic Natalie