Liden Films (Woodpecker Detective's Office) works on anime production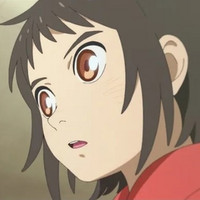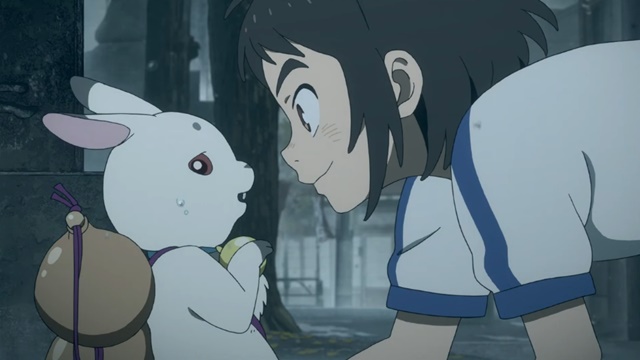 The official website for the upcoming Japanese Mythology-inspired anime feature film Kamiarizuki no Kodomo / Child of Kamiari Month has released a 60-second first teaser trailer introducing its three main characters with their voices. The film is scheduled to be released in Japan in 2021.
Kamiarizuki (the month when there are gods) is another name for October in the lunar calendar in the Izumo region (Shimane Prefecture), inspired by a mythology that gods from all over Japan gather at the Izumo Taisha Shrine that month. In the other areas in Japan, it is called Kannazuki (the month when there are no gods).
The film's story focuses on Kanna (CV: Aju Makita), a girl who can no longer face her beloved "running" after her mother's passing. One day, a rabbit named Shiro (Maaya Sakamoto), who is a shinshi (a messenger of gods), and a boy named Yasha (Miyu Irino), an oni (ogre) boy, appear at her. Kanna crosses the boundary between people and gods, and is invited into Izumo.
Takana Shirai (assistant for the animation director of Children of the Sea), who has a grandmother born in Shimane, serves as director, along with animation producer Tetsuro Satomi (Ninja Batman), storyboard writer Tomomi Mochizuki (Ocean Waves), and anime character designer Haruka Sagawa (Mon-Soni!: Senritsu no Lucifer, Tada Hitotsu no Hajimari no Uta). Liden Films (Woodpecker Detective's Office) works on anime production
Poster visual: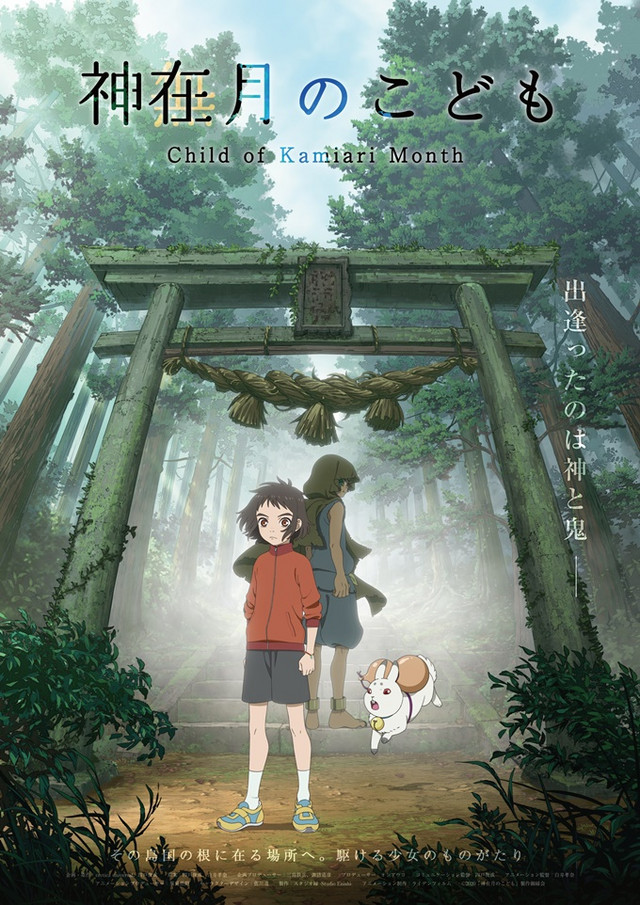 ---
Source: Anime film "Kamiarizuki no Kodomo" official website
© cretica universal All Rights Reserved.