"Revue starlight: Rondo Rondo Rondo" ranked the top place in the mini-theater ranking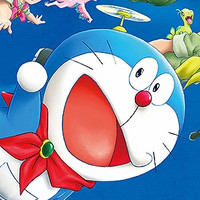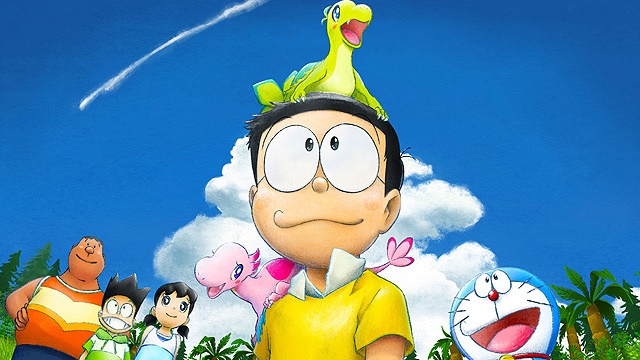 After a five-month delay due to the COVID-19 pandemic, Doraemon: Nobita's New Dinosaur, the 40th feature film in the Doraemon anime franchise, released in 377 theaters across Japan on August 7, 2020. The Doraemon films have been usually released in March in Japan, but its original release date of March 6 had been moved to August 7.
The Doraemon manga's 50th-anniversary film earned 413 million yen on 334,000 admissions on its first Saturday and Sunday, ranking No.1 in the weekend box office. However, it was only 59 percent of the first Saturday-Sunday gross of the franchise's previous 39th film Doraemon: Nobita's Chronicle of the Moon Exploration released in March 2019. New Dinosaur made 761 million yen in its first four days, which was approximately the same amount as the first three-day gross of Moon Exploration.
The previous three weeks' box office winner, the live-action feature film adaptation of Hiroyuki Nishimori's comedy manga Kyo Kara Ore Wa!! dropped to second place with 218 million yen. The film's total domestic gross has reached an impressive 3.34 billion yen, becoming the director Yuichi Fukuda's third most successful film in his career, behind only the two Gintama live-action films in 2017 and 2018.
Meanwhile, the live-action film adaptation of Kenji Inoue (story) and Kimitake Yoshioka (art)'s seinen manga Grand Blue ranked fourth with 110 million yen in its opening weekend. And, despite its limited release only in 28 screens, Revue starlight: Rondo Rondo Rondo, the "re-production" compilation film based on the 12-episode TV anime series in 2018, ranked 11th in the weekend box office and No.1 in Kogyotsushinsha's mini-theater ranking.
---
Weekend box office in Japan (August 8-9, 2020)
(ticket sales basis)
1 (new). "Doraemon: Nobita's New Dinosaur" 761 million yen
2 (1). "Kyo Kara Ore Wa! The Movie" - 3.34 billion yen
3 (2). "Confidence Man JP: Princess Arc" - 2.09 billion yen
4 (new). "Grand Blue" - 110 million yen
5 (new). "Ultraman Taiga The Move: New Generation Climax"
6 (new). "Sannen me no Debut"
7 (3). "Princess Mononoke"
8 (4). "Spirited Away"
9 (5). "Nausicaä of the Valley of the Wind"
10 (new). "EYES ON ME : THE MOVIE"
"Doraemon: Nobita's New Dinosaur" trailer:
"Grand Blue" trailer:
"Revue starlight: Rondo Rondo Rondo" trailer:
---
Source: Eiga.com, Pixiin, Kogyotsushinsha's mini-theater ranking
©Fujiko Pro, Shogakukan, TV Asahi, Shin-Ei, ADK 2020
©Kenji Inoue, Kimitake Yoshioka/KODANSHA ©2020 Movie "Grand Blue" Production Committee
©Project Revue Starlight