Taishi Nakagawa and Kaya Kiyohara are cast as the main couple, Tsuneo and Josee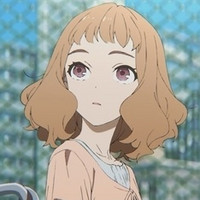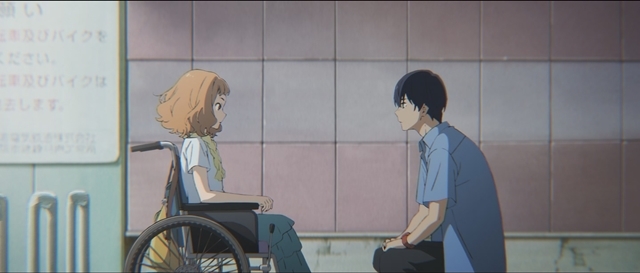 Along with a 60-second teaser trailer, the official website for the forthcoming anime film adaptation of the late Seiko Tanabe's romance short novel Josee to Tora to Sakana-tachi / Josee, the Tiger and the Fish. announced today that it is newly set to be released in Japan on December 25, 2020. The film was originally slated for this summer but has been postponed due to the current COVID-19 pandemic.
The clip introduces the voices of its two main characters. 22-year-old Taishi Nakagawa (Kiyoshi in Prison School TV drama) is cast as Tsuneo Suzumura, a university student who is working part-time to pursue his dream of studying abroad. And 18-year-old Kaya Kiyohara (Hinata Kawamoto in March Comes In like a Lion live-action films) as Josee, the wheelchair-bound heroine who has a foul mouth despite her pretty appearance.
In addition, you can check the theme song for the film, "Ao no Waltz" (The Blue Waltz) performed by singer-songwriter Eve. He was recently announced to sing the OP theme song "Kaikai Kitan" for the forthcoming TV anime adaptation of Gege Akutami's dark fantasy manga Jujutsu Kaisen to premiere in Japan in October 2020.
60-second teaser trailer:
30-second trailer:
Main voice cast:
Tsuneo Suzukawa: Taishi Nakagawa
Josee: Kaya Kiyohara
Mai Ninomiya: Yume Miyamoto
Hayato Matsuura: Kazuyuki Okitsu
Kana Kishimoto: Lynn
Chizu Yamamura: Chiemi Masudera
アニメ映画『ジョゼと虎と魚たち』
✨12/25(金)公開決定✨

????.。*+
 キャスト&主題歌発表
        。.*+.????

????????????????????
鈴川恒夫:#中川大志
ジョゼ:#清原果耶

二ノ宮舞:#宮本侑芽
松浦隼人:#興津和幸
岸本花菜:#Lynn
山村チヅ:#松寺千恵美

????????????????????????#Eve『蒼のワルツ』#ジョゼ虎 pic.twitter.com/QA9zi6W7me

— アニメ映画『ジョゼと虎と魚たち』 (@joseetora_movie) August 12, 2020
The short story was originally published in Monthly Kadokawa's June issue of 1984. It was previously adapted into a live-action film directed by Isshin Inudo (The Bucket List Japanese remake in 2019) in 2003. Its story centers on two characters: Josse, who is physically disabled and cannot walk without a wheelchair, so she has spent her life like a doll living in her own imagination world, and Tsuneo, a university student who has been chasing his dream. They meet by chance and are attracted to each other. Then, Josses decides to go with him to the outside world.
Kotaro Tamura (Noragami series director) makes his feature film directorial debut on a screenplay by Sayaka Kuwamura (Strobo Edge, Over Time). Manga illustrator Nao Ehon (O Maidens in Your Savage Season) provides the original character design, Haruko Iizuka (The [email protected] SideM) serves as the anime character designer/chief animation director. BONES (My Hero Academia) works on anime production.
Poster visual: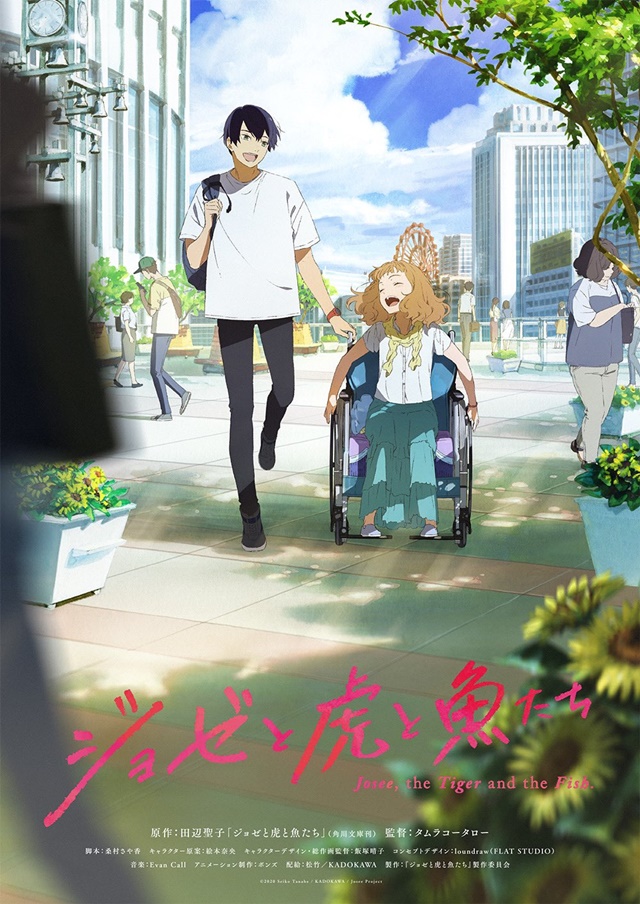 ---
Source: Anime film "Josee, the Tiger and the Fish" official website / Twitter
©2020 Seiko Tanabe/KADOKAWA/Josee Project