King & Prince member Ren Nagase-starring film opens in Japan today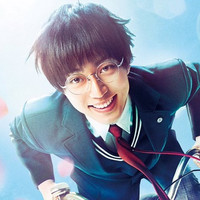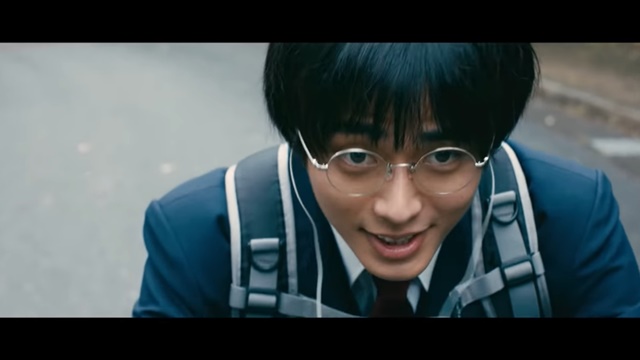 On its theatrical release day in Japan, the official website for the live-action film adaptation of Wataru Watanabe's road bicycle racing-themed sports manga Yowamushi Pedal posted a 90-second new clip including the first 60-second footage of the beginning of the film.
The clip introduces the protagonist Sakamichi Onoda, portrayed by 21-year-old Ren Nagase (Johnny & Associates' boy idol group King & Prince member), is biking up the hill to Sohoku High School, humming and gradually singing the movie version of "Koi no Hime Hime Pettanko." The song is the OP theme for Love☆Hime, Sakamichi's favorite anime series in the story. It was previously sung by Yukari Tamura for the anime and Haruko Momoi for the stage play, but the singer of the movie version has not yet been revealed.
Amidst the COVID-19 pandemic, the Koichiro Miki (Anonymous Noiselive-action film)-directed film is released in Japan today on August 14, 2020, as scheduled.
#永瀬廉 さんが自転車を漕ぎながら????
 アニメソングを笑顔で熱唱????☺️
本編オープニングシーン初解禁????

ヒーメヒメヒメ‼️ラブヒメ〜????#弱虫ペダル ファンにはおなじみ!????
「映画版 恋のひめひめぺったんこ」を歌いながら激坂を登る永瀬さんに注目です????

詳しくは▼https://t.co/uLu9pD26nh pic.twitter.com/VtWP08BGiK

— 映画『弱虫ペダル』公式(8.14公開!) (@yowapeda_eiga) August 14, 2020
Message from the Team Sohoku members:
⠀ 映画『#弱虫ペダル』
   ついに本日公開????

  #チーム総北 メンバーより
 ????≡ メッセージ動画到着 ≡????

この夏、最高に熱い????青春を
ぜひスクリーンで‼️‼️

用語解説は #弱ペダ補習授業 をチェーック????#永瀬廉 #伊藤健太郎 #橋本環奈 #坂東龍汰 #竜星涼 #栁俊太郎 #菅原健#弱ペダ pic.twitter.com/NzvLTRbNcm

— 映画『弱虫ペダル』公式(8.14公開!) (@yowapeda_eiga) August 13, 2020
---
90-second full trailer:
Poster visual: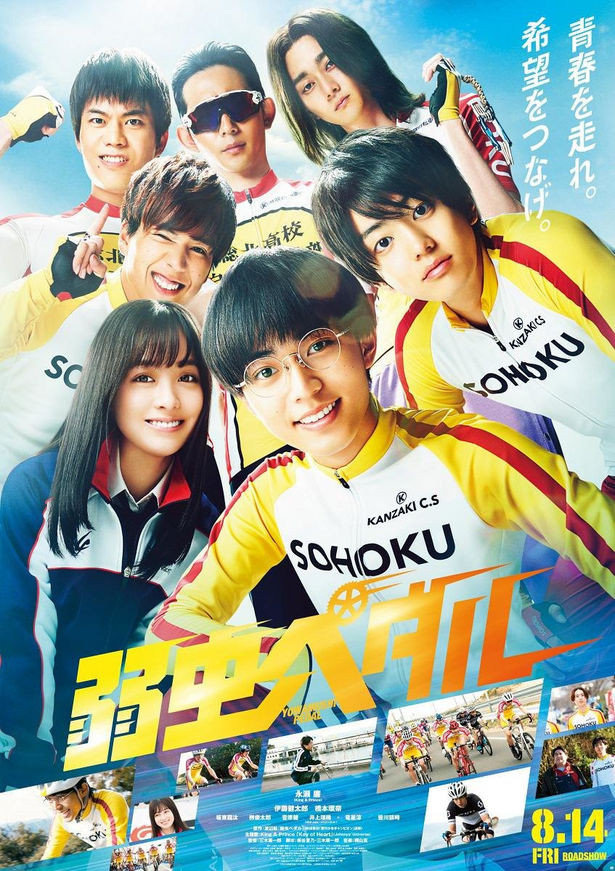 ---
Source: "Yowamushi Pedal" live-action film official website / Twitter
©2020 "Yowamushi Pedal" Production Committee ©Wataru Watanabe (Akita Shoten)