She also plans to stream her first online concert and offer original merchandise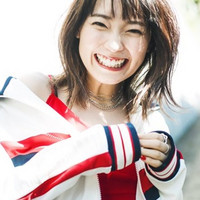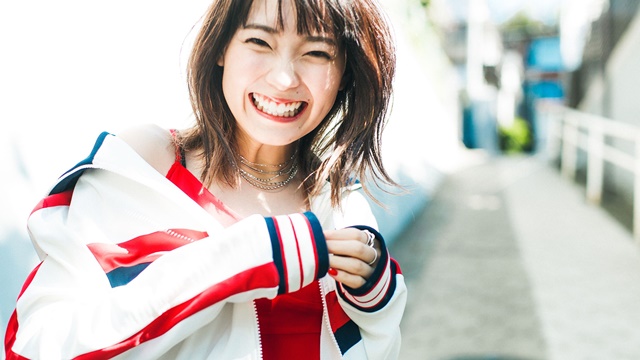 During the live-streaming program to celebrate her solo singer debut's first anniversary and her 24th birthday on YouTube last night, Shuka Saito announced three "happy news" to her fans. The first one was the release of her second mini-album this fall.
Saito is best known as the voice of You Watanabe in the Love Live! Sunshine!! franchise and a member of its voice actress idol unit Aqours. While performing for the anime, she made her solo singer debut from SACRA MUSIC with her first mini-album "Kutsuhimo" on August 14, 2019, which ranked very good fifth in Oricon's weekly album chart. Then her double A-side first single "36℃ / PaPaPa" was released on November 20, 2019, taking 12th place in Oricon's weekly single chart.
In addition, she also plans to stream her first online concert featuring the same theme as the album. And to enjoy the album and the online concert more, original merchandise are decided to be produced.
She announced the three news on Twitter in video.
生配信でお知らせした
三大ニュース!!!!

①今秋、2ndミニアルバム発売決定!
②配信ライブ実施決定!
③オリジナルグッズ制作決定!

詳細は(@Shuka_staff)の
Twitterだったり!
斉藤朱夏公式HPをご確認ください!! pic.twitter.com/NQkiTyxWVM

— 斉藤 朱夏 (@Saito_Shuka) August 16, 2020
#斉藤朱夏ソロ1周年で生誕24周年
生配信ありがとうございましたっ!
やっとお知らせできました!
私からのプレゼントですっ。
そして、#朱色のお誕生会
サプライズありがとうございます
サプライズあるなんて。思ってないもん!
ありがとうっ。???? https://t.co/5a4vbMYZ24 pic.twitter.com/OfbY2w2R1K

— 斉藤 朱夏 (@Saito_Shuka) August 16, 2020
最後に私からのプレゼントでした
びっくりさせた方ごめーんっ!
全部にはどうしてもお返事できなかったけど。頑張ってギリギリまでねばった!!笑
本当に沢山の方からのお祝いコメント嬉しくて思います!まだ見れてないものもあるから全部絶対みるね!!
素敵な一日でした!24歳がんばります! pic.twitter.com/9DxdY1vUpn

— 斉藤 朱夏 (@Saito_Shuka) August 16, 2020
---
"36℃" music video:
"PaPaPa" music video (TV anime ORESUKI Are you the only one who loves me? OP theme):
---
Source: SACRA MUSIC press release, Shuka Saito official Twitter