Hie best album "Career along" is also digitally available from today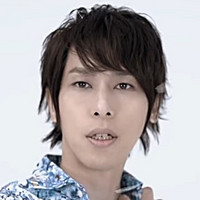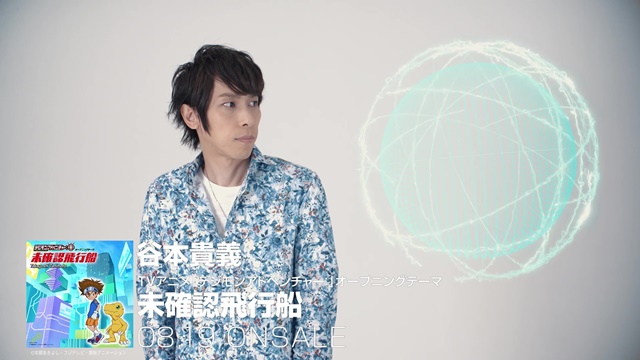 On its CD release day in Japan, Nippon Columbia's official YouTube channel posted a four-minute full music video for "Mikakunin Hikousen," the OP theme song CD for the ongoing TV anime Digimon Adventure: performed by 45-year-old singer-songwriter Takayoshi Tanimoto. In addition to the single CD, the song is also included in his best album "Career along" that is available digitally from today.
"Mikakunin Hikousen" full MV:
"Digimon Adventure:" OP movie:
CD jacket: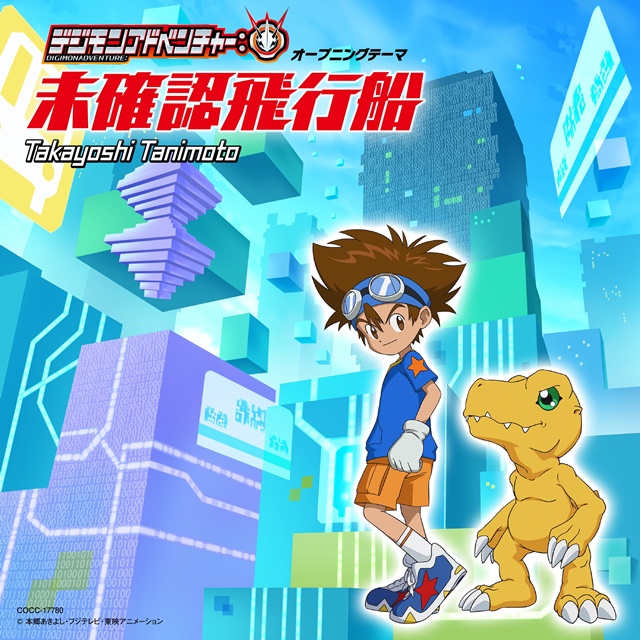 ---
Tanimoto made his professional singer debut in 2001 with "One Vision," an insert song for the TV anime Digimon Tamers. Since then, he has written and performed for various anime and tokusatsu series, such as Crush Gear Nitro, Kamen Rider 555, Golden Gash Bell!!, Juken Sentai Gekiranger, Dragon Ball Kai, and many more.
His first best digital album "Career along" includes 20 theme/insert/image songs for the TV anime and tokusatsu series that he has sung in his 20-year career so far, as well as the songs' karaoke versions.
"Career along" song list:
1. "Mikakurin Hikousen" (Digimon Adventure: OP)
2. "Kuu-Zen-Zetsu-Go" (Dragon Ball Kai: Majin Buu Saga OP)
3. "Kimi mo Yume de Tondakoto ga Arudarou" (Dragon Ball Kai: Majin Buu Saga image song)
4. "Dragon Soul" (Dragon Ball Kai OP)
5. "Juken Sentai Gekiranger" (OP)
6. "Beast Saga" (OP)
7. "Wake me up!" (Beast Saga ED)
8. "Takami no Sora he" (Juken Sentai Gekiranger insert song)
9. "M・A・X POWER" (Kaitou Sentai Lupinranger VS Keisatsu Sentai Patranger insert song)
10. "Shinonderu Bai-jyanai!!" (Shuriken Sentai Ninninger insert song)
11. "Take Off! Go-on Wings" (Engine Sentai Go-onger insert song)
12. "Gokai Zenkai Dash!!" (Kaizoku Sentai Gokaiger insert song)
13. "Ute! Sono Kara wo Uchiyabure!" (Tensou Sentai Goseiger insert song)
14. "Tatakae! Kyoryuger" (Zyuden Sentai Kyoryuger insert song)
15. "Enjine First Lap -Type Normal-" (Engine Sentai Go-onger ED)
16. "DARK KNIGHT ~Fujimi no Oujya~" (Digimon Cross Wars insert song)
17. "Evolution & Digixros ver.KIRIHA" (Digimon Cross Wars insert song)
18. "Yeah! Break! Care! Break!" (Dragon Ball Kai ED)
19. "Muteki AURA no Energy" (Dragon Ball Kai image song)
20. "Cho☆スーパー Dragon Soul" (Dragon Ball Kai insert song)
Digital jacket: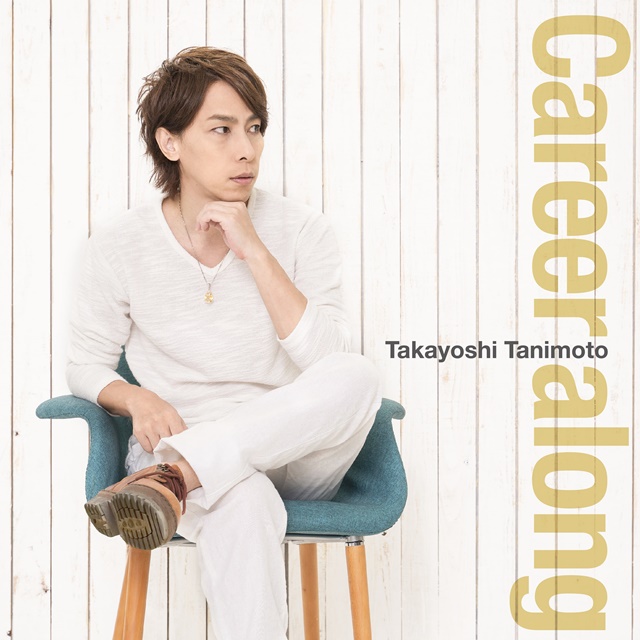 配信アルバムはカラオケ含む40曲の構成!!今日からです!これまでに配信でもCDでも収録されていない曲がたくさん!活動の歩みを紐解くアルバムに仕上がりました。iTunes Store、レコチョクなど主要ダウンロード配信サイト、ストリーミング配信サイトもお楽しみ頂けます。https://t.co/rRkbirP41x

— 谷本貴義@9/6(日)配信ライブ (@tanimoto_tak) August 18, 2020
---
Source: Nippon Columbia press release
© Akiyoshi Hongo, Toei Animation