The clips include a conversation between Kurapika and Biscuit, which didn't happen in the anime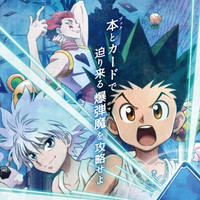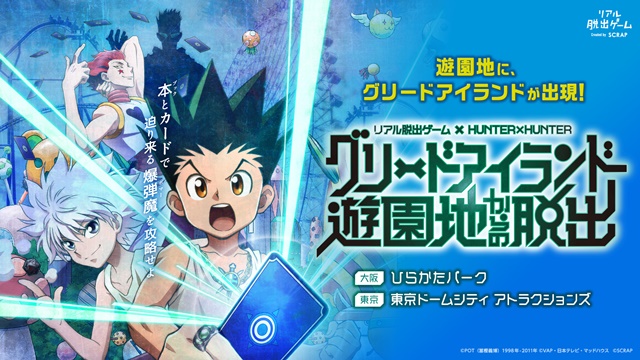 Tokyo-based event planning company SCRAP has announced that newly-recorded voices by the seven original voice cast members will be featured in "Greed Island Yuuenchi kara no Dasshutsu" (Escape from The Greed Island Amusement Park), a new real escape game collaborated with the Hunter x Hunter anime franchise.
The confirmed voice cast members are:
Gon Freecss: Megumi Han
Killua Zoldyck: Mariya Ise
Kurapika: Miyuki Sawashiro
Hisoka Morow: Daisuke Namikawa
Biscuit Krueger: Chisa Yokoyama
Razor: Takaya Kuroda
Genthru: Hiroyuki Yoshino
Their newly-recorded voice will be featured in the game's OP and ED movies, as well as each event occurring in the game. The clips will include a conversation between Kurapika and Biscuit, which didn't happen in the anime story.
---
The Hunter x Hunter real escape game will be held at Hirakata Park, an amusement park located in Hirakata-city, Osaka, from September 19 to November 29, 2020. It was originally planned to be held first at Tokyo Dome City Attractions in Tokyo from July 23, but the Tokyo event has been postponed to a future date due to the COVID-19 pandemic.
The game's story takes place in an original story based on the Greed Island arc in the anime series. Participants take on the role of hunters who challenge "Greed Island Fest" and explore the amusement park to finish the game while solving various mysteries and quests at special booths and collecting the designated "pocket cards."
During the game, in addition to the protagonist Gon and Killua, a variety of popular characters will cooperate with the participants and set quests for them. The game can be played alone or with friends and family members while riding attractions at the amusement park. The estimated time required to finish the game is 120-180 minutes.
30-second CM: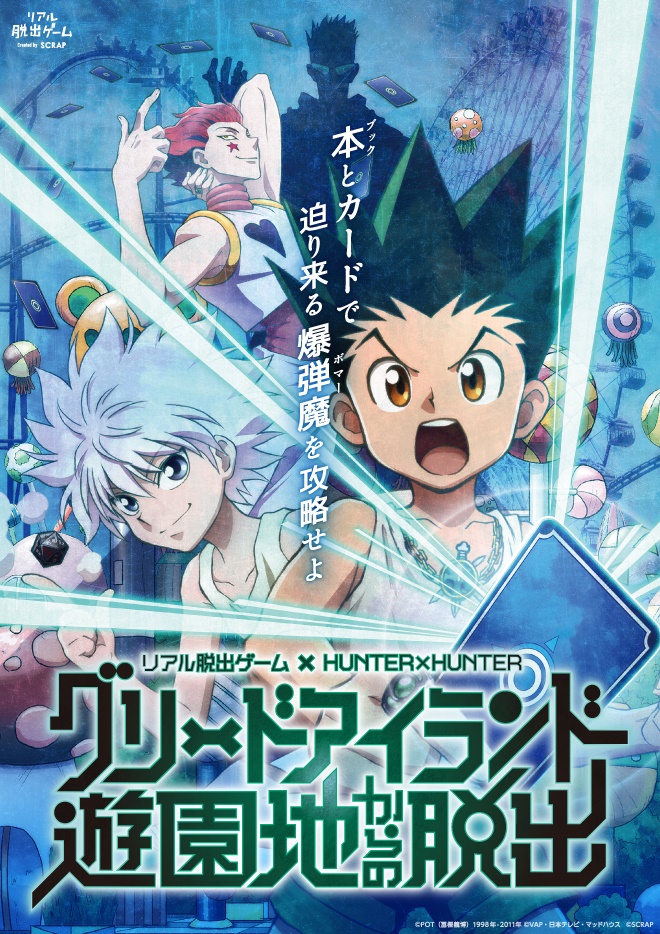 ---
Source: SCRAP press release
(C)POT (Yoshihiro Togashi) 1998-2011 (C)VAP, Nihon TV, Madhouse
(C)SCRAP