The novelization written by the director himself has printed 650,000 copies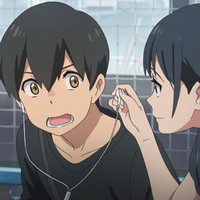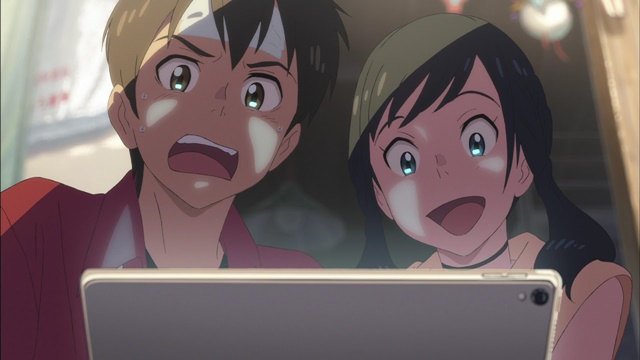 Kadokawa started streaming an audiobook edition of the novelization of Makoto Shinkai's 2019 anime film Tenki no Ko / Weathering With You written by himself via Amazon.com Inc.'s affiliated company Audible, Inc. today on August 28. This is the fifth entry from the "Makoto Shinkai Novel Audiobook Project."
The novelization was published from Kadokawa Bunko on July 18, 2019, one day before the theatrical release of the film in Japan. The 320-page book printed 650,000 copies and became the top-selling bunko of 2019.
While the audiobook of Shinkai's previous film Kimi no Na wa. / Your Name. was voiced by voice actress Romi Park (Edward Elric in Fullmetal Alchemist), that of Tenki no Ko / Weathering With You is read out by the film's two main voice cast members - Kotaro Daigo (Hodaka Morishima) and Nana Mori (Hina Amano). The two play all the other characters as well as their respective roles in the film. As a bonus, an audio message from the two is attahced at the end of the audiobook.
"Makoto Shinkai Novel Audiobook Project" has also released the audiobook editions of the novelizations of Shinkai's 2007 film Byosoku 5 Centimeters /5 Centimeters per Second, 2013 film Koto no Ha no Niwa/The Garden of Words, and the spin-off short novel collection Your Name. Another Side: Earthbound written by Arata Kanou.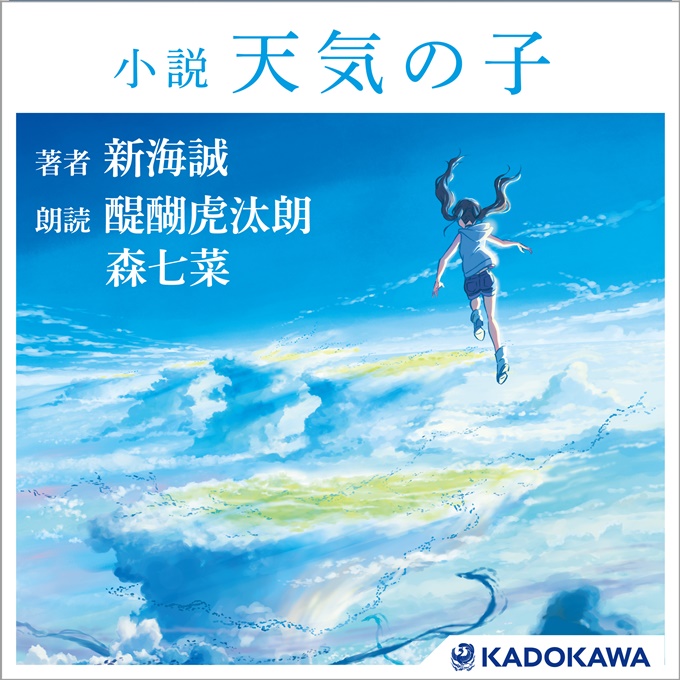 Kotaro Daigo / Nana Mori: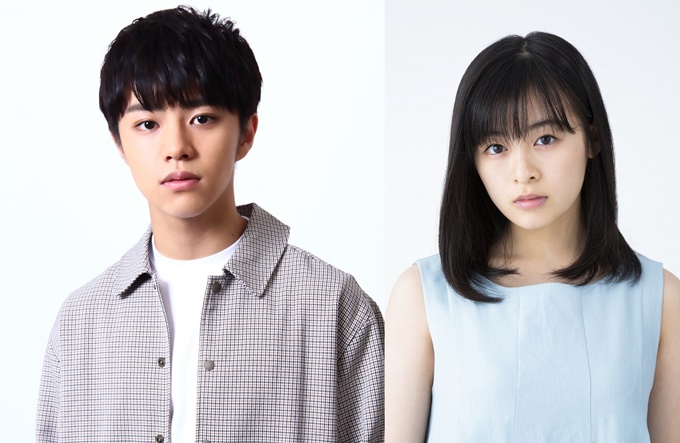 ---
Source: Kadokawa press release
©Makoto Shinkai/2019 "Weathering With You" Production Committee (P)KADOKAWA